Announcement Coming Soon
Published on 20 July 2022 by William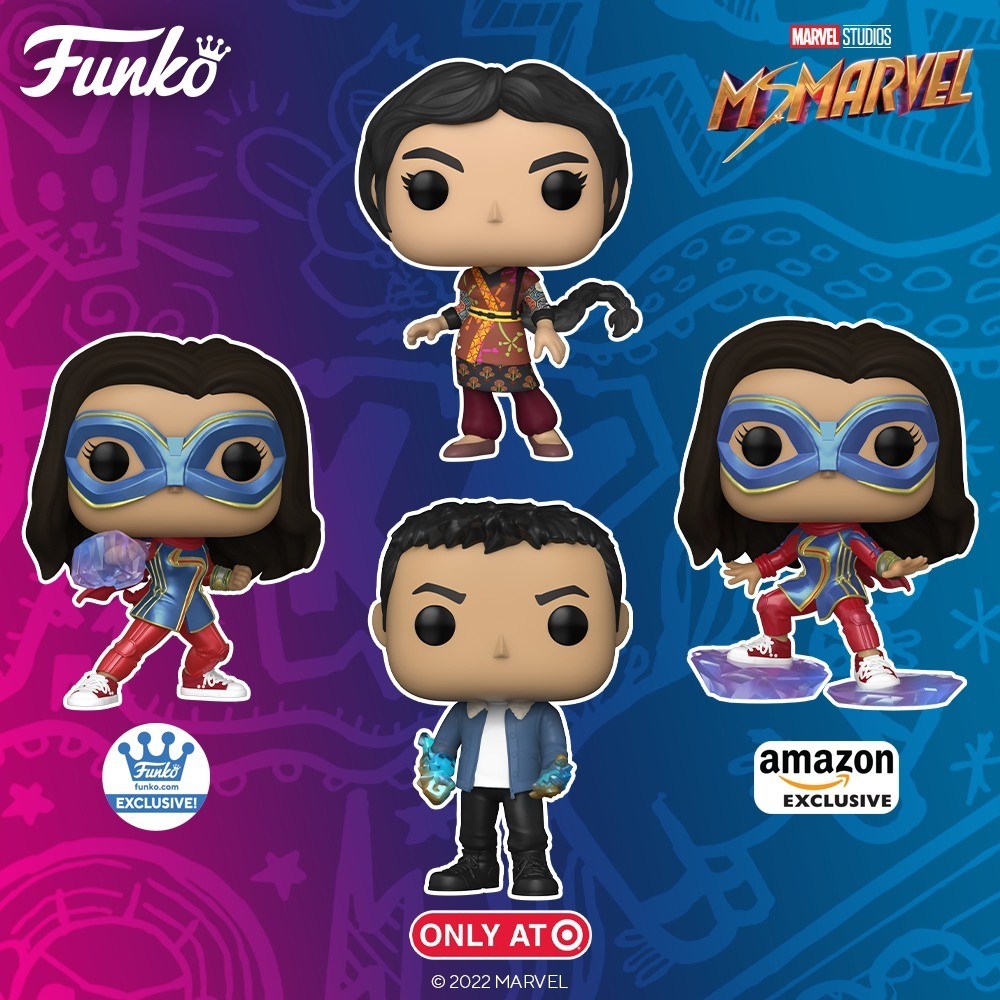 The Funko POP Ms Marvel set gets bigger
Like all the Marvel TV series derived from the MCU, Ms. Marvel broadcasted on Disney+ benefits from a declination in POP with announcements from Funko after each release of a new episode. The 6 episodes of Ms. Marvel are now released, so here is the opportunity to review all the figures that make up this set with POPs of Kamala and all the other characters.
In total, there are 10 POP figures of Ms Marvel that make up the set, half of them featuring the young Kamala aka Ms Marvel. Among the Ms Marvel POPs, we find Kamala dressed as Captain Marvel for the Convention, the POP where she wears her costume for the first time (that Funko has also declined in a Diamond Glitter version), and finally more recently, two POPs where Kamala uses her powers with an energy fist and energy pedestals under her feet recalling the scene where she struggles to save a young boy.
On the side of the other "popified" characters of the series, we find :
Bruno's POP, Kamala's best friend, also dressed up (as Bruce Banner) for the Convention;
Red Dagger, one of the protectors of the bracelet who will help Kamala to understand her origins;
The dangerous Najma who will do everything to open the portal and go home ....
A POP of Kamran dressed in a rather classical outfit and presented while manipulating energy too;
And finally, the POP of Aisha, Kamala's great-grandmother who is the source of the girl's powers.
Note: Funko has not yet released any POP of Kamala without her superhero costume, which is a pity because we would have loved to see a POP of Kamala in a traditional Indian outfit for example, or dressed in her colorful "trendy" girl clothes. Maybe Funko has some surprises in store for us in the weeks to come...
Franchises related to this news 💖
POP related to this news 🧙‍♂️
🗯 News, deals, tips, coming soon,... Don't miss anything and join the community of Funko POP! fans