Announcement Coming Soon
Published on 07 June 2023 by William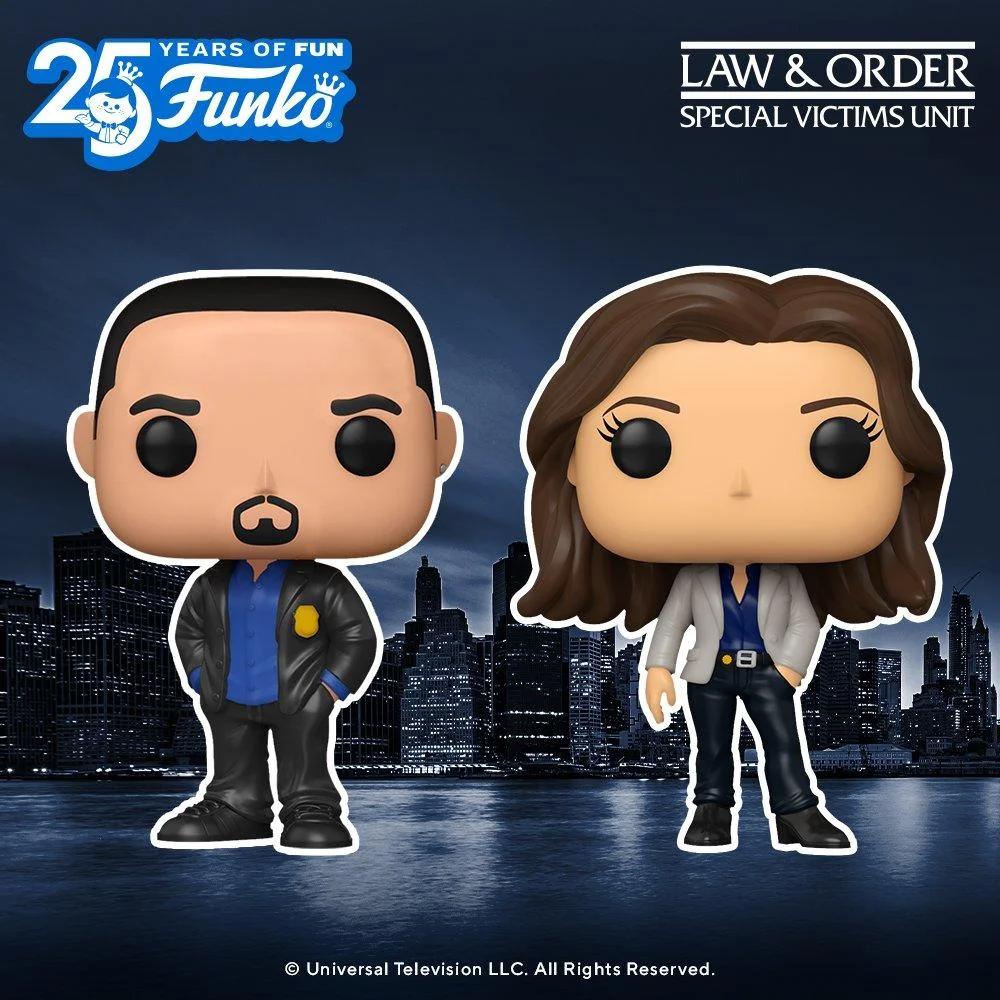 The Funko brand unveils POPs from an unexpected series
Everyone knows this TV series, everyone would recognize the credits, and yet no one would have predicted that it would one day have its own Funko POPs. And yet, Funko has just unveiled POPs of one of the most enduring detective series on the small screen.
Hint: each episode begins with the words "This story is imaginary. The people and events in this series are purely fictitious", then the voice-over announces "In the criminal justice system, sexually based offenses are considered especially heinous. In New York City, the detectives who investigate these crimes are members of an elite squad known as the Special Victims Unit. These are their stories." before ending with the iconic sound of "Boum Boum"!
You've no doubt recognized it by now: it's the series Law & Order: Special Victims Unit!
With over 20 seasons under its belt, "SVU" has become a benchmark in the detective series genre. It stands out for its realistic approach and captivating plots that tackle sensitive subjects such as sexual assault, rape, domestic crime and kidnapping. Through these difficult subjects, the series plays a genuine role in raising public awareness...
The series' main characters, notably detectives Olivia Benson (played by Mariska Hargitay) and Odafin "Fin" Tutuola (played by rapper Ice-T), have become iconic, winning the hearts of fans with their dedication, compassion and fight for justice.
Funko has turned its attention to these two characters, offering two highly faithful POP figures of the detectives. First of all, Olivia Benson's POP figure in the guise of her actress, depicted in a relaxed attitude with one hand in her pocket. She also has her police badge attached to her belt. The figure is a perfect representation of the character, with her wide eyes and medium-length hair, and she exudes the empathy we've come to expect from her in the series.
On the other hand, Odafin Tutuola's POP is also particularly faithful to Inspector Fin. As for the physical features, Ice-T and the goatee he sports in the series are perfectly recognizable. Once again, Funko has perfectly conveyed the empathy of a character who may seem cold at first, but turns out to be a very caring person.
Do you like the series? Now's the time to add these two POPs to your collection and let the "Boum Boum" sound echo through every episode.
Franchises related to this news 💖
🗯 News, deals, tips, coming soon,... Don't miss anything and join the community of Funko POP! fans