Announcement Coming Soon
Published on 10 September 2022 by William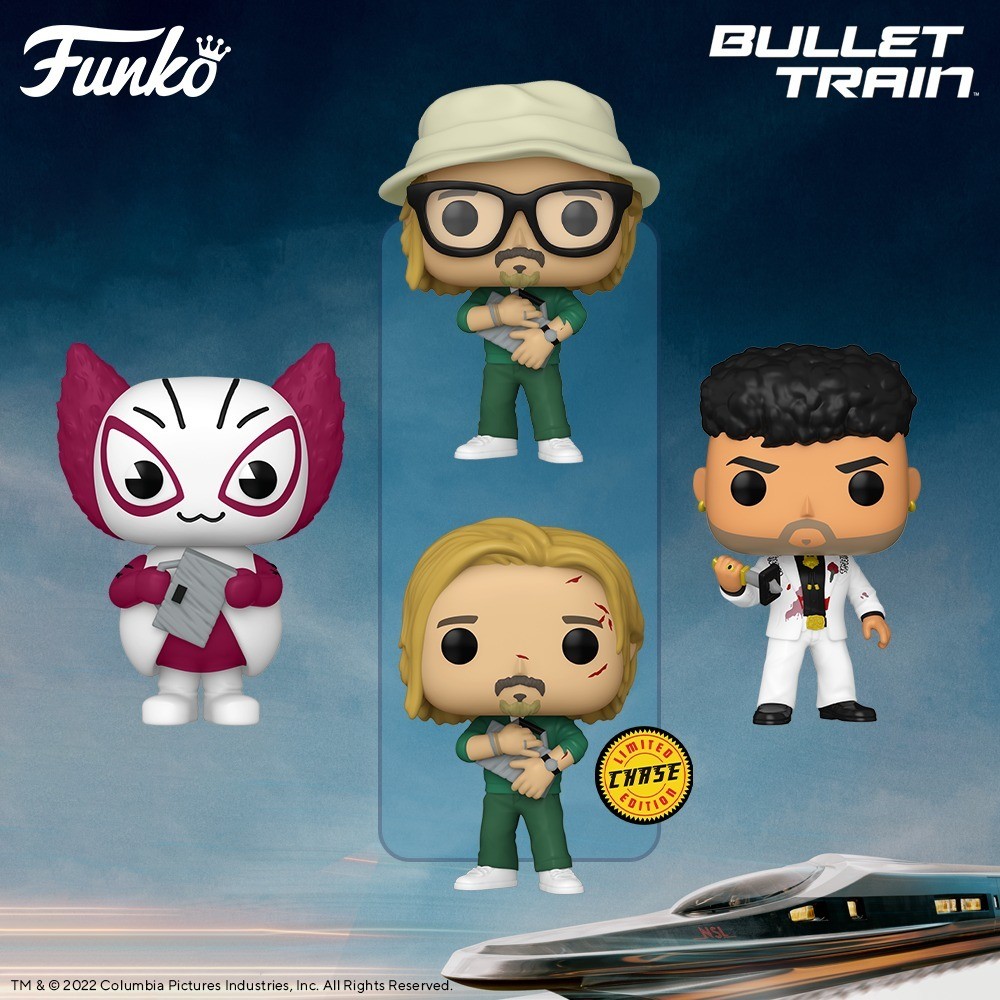 The first POPs of the movie Bullet Train revealed
Bullet Train, the latest action movie starring Brad Pitt was released in early August and is still in theaters. Building on this success, Funko has just unveiled POPs featuring the film's most iconic characters - figures that fans will love!
The plot of the movie follows "Ladybug", a hitman played by Brad Pritt who is embarked on a delicate mission aboard the world's fastest train. His mission? Recover a briefcase, but he is not the only one on a mission on this train and he will have to defend himself against enemies who are just as motivated as him, although they all seem to be there for a different purpose...
Bullet Train, based on the novel Maria Beetle written by Japanese Kōtarō Isaka, is being touted as the most anticipated action film of 2023. A sound atmosphere, action scenes, permanent humor, all the ingredients are gathered to have a good time.
As for the Bullet Train POP figures, it's the first 4 of the set that Funko has unveiled, leaving no clue about a potential second wave. If you haven't seen the movie yet, you can check out the figures as they are all taken from scenes revealed in the trailer:
Ladybug's POP of Ladybug holding tightly to the briefcase he needs to retrieve. This POP is available in two versions: the classic one where Ladybug is wearing his hat and glasses, the Chase version where he doesn't have them anymore but has his face scratched by the first wounds;
The Wolf POP, another hitman, immortalized just after he stabbed Ladybug!
And finally the figure of Momomon, the terrifying mascot who also carries the coveted briefcase.
Franchises related to this news 💖
POP related to this news 🧙‍♂️
🗯 News, deals, tips, coming soon,... Don't miss anything and join the community of Funko POP! fans