Announcement Coming Soon
Published on 03 September 2022 by William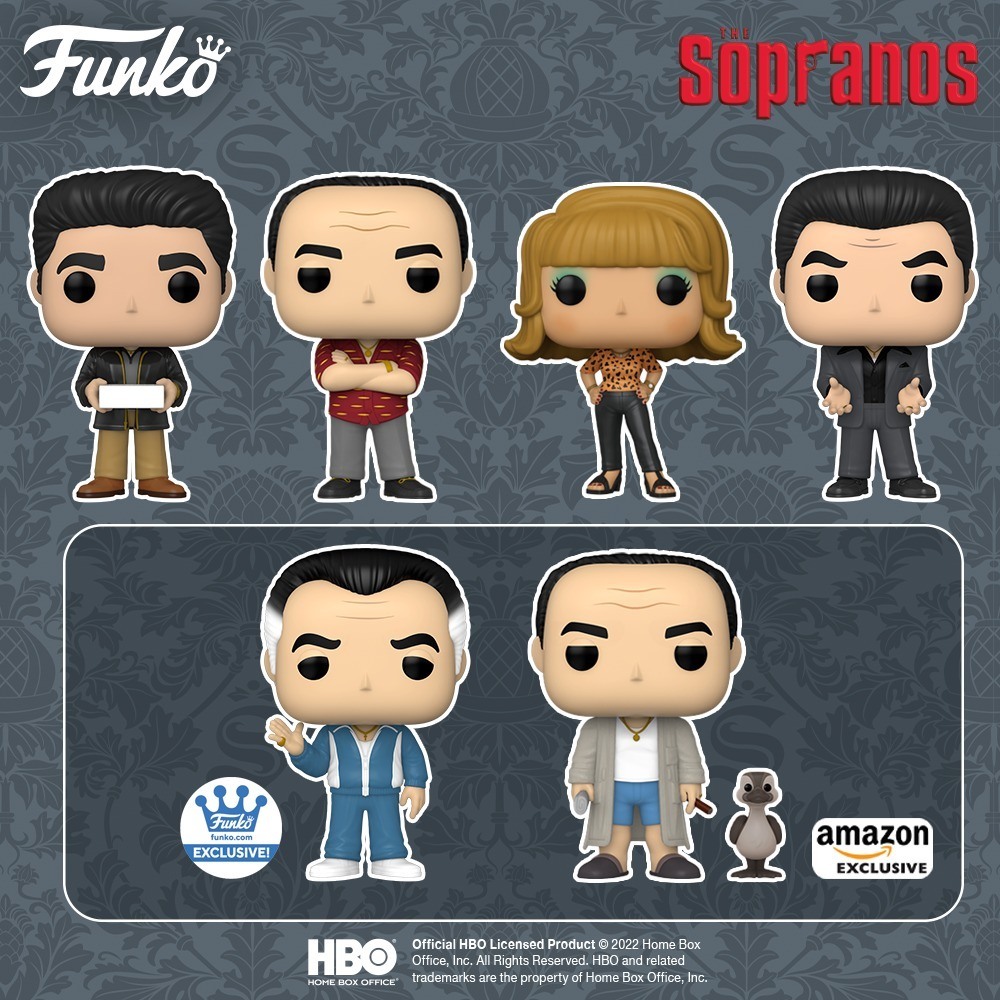 The first POPs of the HBO series The Sopranos
Funko inaugurates a brand new series with POP Television. Well, the series is not new since its first episode dates back to 1999 but it has become one of the greatest series of all times to the point that we still wonder how Funko managed to take so long to propose POPs with the characters.
If I say HBO, mafia, violence and family... Do you get it? It is indeed the series The Sopranos which follows the rocky daily life of Tony Soprano, a gangster living in New Jersey at the head of a small mafia company! Played by James Gandolfini, Tony has to face the worries related to his illegal activities but also his family conflicts...
For this first (and hopefully not last) wave of The Sopranos POP, Funko has made a selection that will be perfect for fans. In total, there are 6 POP figures from the series The Sopranos that we discover:
Tony Soprano, the family man represented with his little red shirt;
His wife, Carmela Soprano, always so chic with her leopard top;
Silvio Dante, Tony's childhood friend and right-hand man of the mafia godfather;
Christopher Moltisanti, Carmela's nephew and Tony's protégé;
Paulie Gualtieri, known as "Paulie Walnuts", an old mafioso who is as solitary as he is cheap;
And finally Tony Soprano with his duck, an absolutely mythical POP!
All the fans of this great series will be able to add the first figurines of the Sopranos to their collection. Especially since we can think that Funko won't stop there, considering the potential of the series with its 6 seasons and 86 episodes which are a real mine of inspiration to propose Funko POPs winking at the most emblematic parts of the series.
Franchises related to this news 💖
POP related to this news 🧙‍♂️