Announcement Coming Soon
Published on 02 May 2022 by Juliette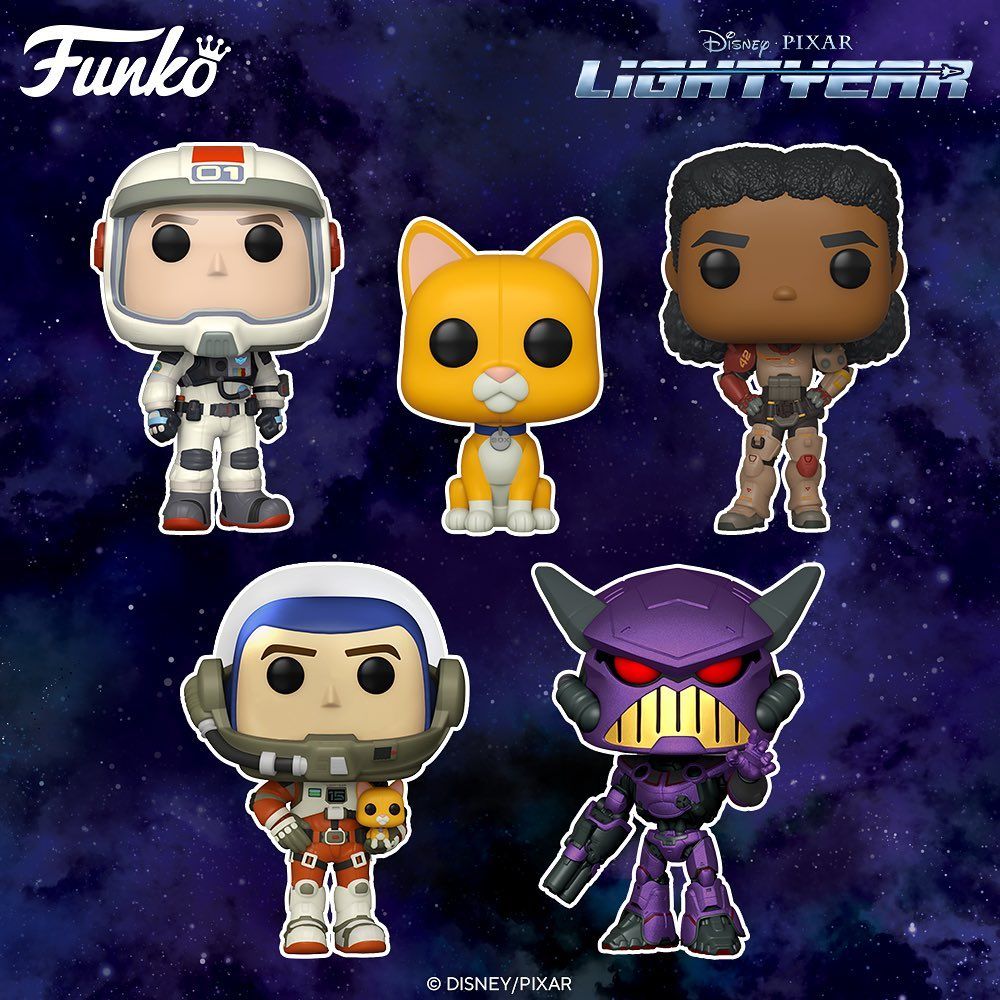 The first POPs of Lightyear movie
Lightyear comes to the movies
He is one of the main characters of Toy Story, and Woody's faithful companion: the astronaut Buzz Lightyear. This toy, a symbol of space adventure for all children, is coming back with its own movie and particularly the story of the real astronaut who inspired the toy!
It's a film about Buzz, the commander, embarking on an intergalactic adventure, that Pixar promises us. Accompanied by faithful companions such as the dog Sox, Buzz seems to be embarking on a perilous mission against a major enemy: Zurg.
If the trailer only reveals a few snippets of the plot, it clearly immerses us in the atmosphere of this film which promises to be a nice tribute to Toy Story. Finally, one last hint slipped in by Pixar where the iconic "To Infinity and Beyond" seems to have a competing slogan in this new film: "You're not born a hero. You become one." !
First 7 POP figures from the Buzz Lightyear movie
To keep fans waiting, Funko has unveiled 7 POP figures to start the Lightyear 2022 POP collection. Featuring the main characters, the figures (and their details) also give us some clues about the movie.
Among the announcements, there are 3 POP figures of Buzz in different costumes (XL-01 available in classic or Glow in the Dark version and XL-15), the POP of a young woman named Izzy Hawthorne who seems to be a soldier as well as two POP of the robot dog Sox (classic version and Flocked version). Finally, the last character is the one that the trailer suggests is the "big bad": Zurg with his purple armor.
The Toy Story franchise
Riding on one of the most popular Disney / Pixar, Buzz Lightyear has his origins in the Toy Story Franchise. It all started with the release of the first movie in 1995 where we could discover the adventures of a bunch of toys as endearing as funny. Led by Woody and his faithful companion Buzz, the success was there and Pixar Studios released no less than three sequels in 1999, 2010 and 2019. This new film is not directly a sequel since it will be centered on the "real" Buzz Lightyear, but promises to be clearly in the same vein as Toy Story!
We can expect a good dose of humor, characters that will make us feel good and adventures that will take us to space... The mystery remains on the plot, the trailer only gives a small glimpse of what we can expect. So there are only a few weeks left before discovering the movie before collecting the POPs of the figurines of the characters.
Franchises related to this news 💖
POP related to this news 🧙‍♂️