Announcement Coming Soon
Published on 16 February 2023 by William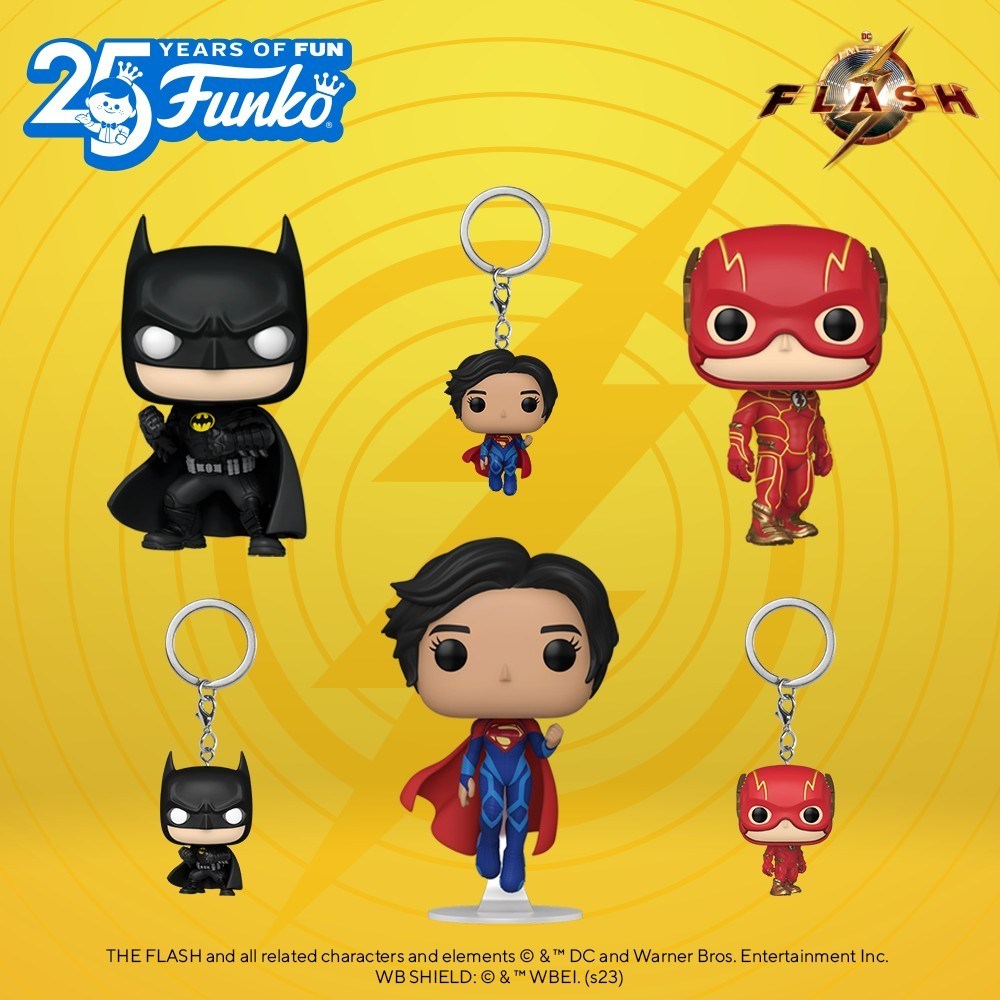 The first POPs from The Flash movie are here
Funko has unveiled the very first POPs from The Flash movie that will be released this year. DC is coming back with an opus featuring Barry Allen facing one of the greatest villains of the universe: General Zod... Indeed, while Barry went back in time to try to save his mother, he has consequently allowed Zod to come back and the super villain is even more powerful.
The consequences of Barry's actions will be important, in this parallel universe where two Batmans co-exist, where Martha Wayne becomes the Joker or even a reality where Super-Girl is an unconditional support for the Flash... The DC superheroes are more than shaken up in this promising universe.
For this first announcement, Funko has unveiled (only) three POPs featuring three of the superheroes present in this new movie. Of course, we find Barry Allen in his red Flash costume, Batman in an all-black costume and Super-Girl represented in weightlessness in a costume echoing Superman's.
It seems that these three first POPs of The Flash are calling for more and fans are naturally waiting to see the other characters of the movie like Iris West, Barry's wife or Wonder Woman and of course General Zod! The visuals on the back of the box showcase no less than 10 POP figures of The Flash 2023 for the first complete wave.
Franchises related to this news 💖
POP related to this news 🧙‍♂️
🗯 News, deals, tips, coming soon,... Don't miss anything and join the community of Funko POP! fans