Announcement Coming Soon
Published on 06 November 2021 by Ugo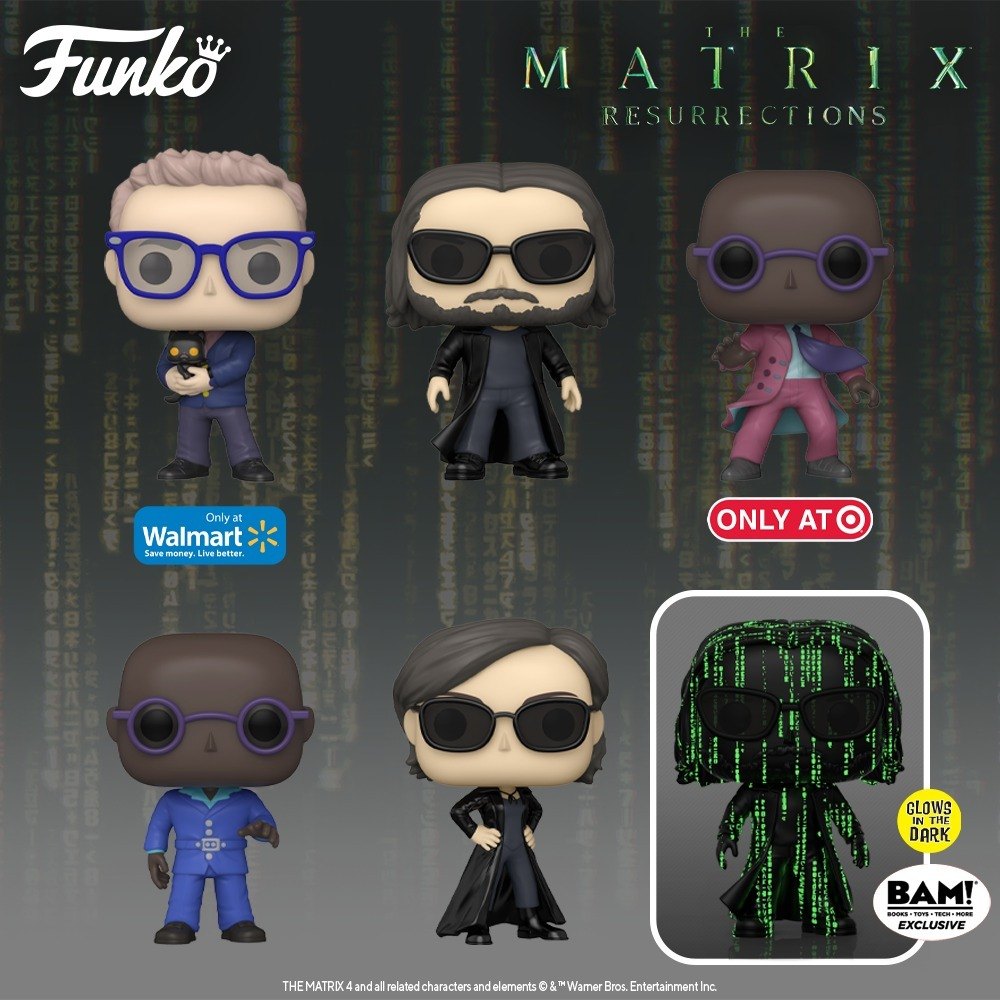 The first Funko POP from The Matrix Resurrections
A few weeks before its release date in theaters, Funko unveils the very first POPs of The Matrix Resurrections, the highly anticipated Matrix 4, almost twenty years after one of the most influential trilogies in cinema...
Matrix 4 takes place exactly 18 years after the last events of the trilogy. Thomas A. Anderson (Neo) does not remember anything and has resumed his life in San Francisco. Nevertheless, Thomas is troubled by memories, he regularly consults a psychiatrist who prescribes him blue pills to calm him down... When Thomas stops taking this treatment, his memories are more intense and the young man starts looking for the white rabbit again. It is there that Morpheus will offer him (again) the choice: to stay in the matrix or to resume the fight!
This is one of the most awaited movies of this end of the year. Between worrying about whether the movie will be up to the level of the first parts of Matrix and impatience to see again on screen all these characters that have propelled science fiction to a level never reached before, Funko has just unveiled some very nice POPs, revealing in the process some details about the characters' physiques.
In total, 6 POP figures of The Matrix Resurrections have been presented by Funko: the POP of Neo with his beard and his half-long hair under the features of the actor Keanu Reeves, of Trinity always dressed in black from head to toe, two POP of Morpheus very colorful embodied by Laurence Fishburne and the figurine of a new character with the POP of the analyst.
Finally, a nice surprise from Funko which declines the POP of Neo in a GITD version with the green characters reminding the programming languages of the matrix which scroll, so characteristic of the Matrix trilogy!
Franchises related to this news 💖
POP related to this news 🧙‍♂️