Announcement Coming Soon
Published on 07 April 2022 by William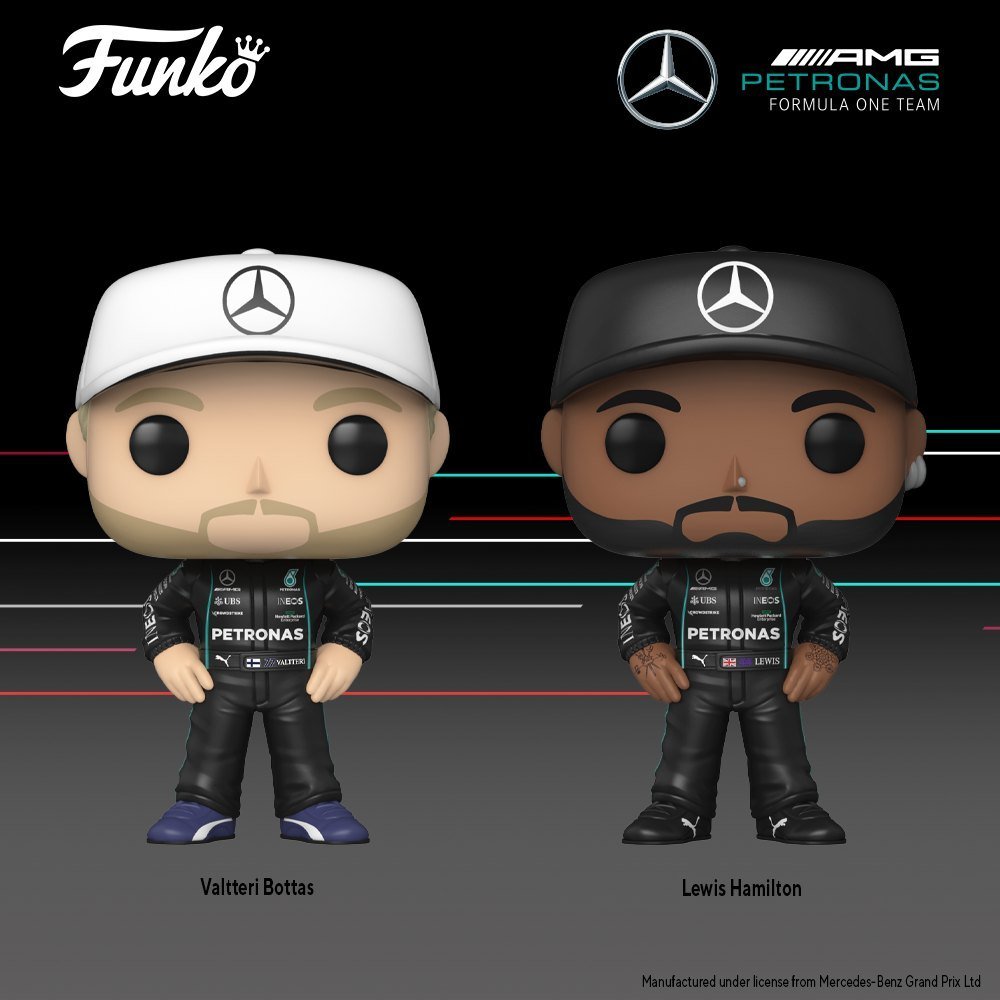 The first Formula One's Funko POP
Funko announces a new line of POPs: the POP! Racing, figures dedicated to Formula 1 drivers. While we could only collect NASCAR drivers and sometimes their vehicles, Funko turns to another car competition for our greatest pleasure.
And what better way to inaugurate the Formula 1 POPs than the German Mercedes team and its two champions: Lewis Hamilton and Valtteri Bottas (recruited by Alpha Romeo for the 2022 season). Two first champions with incredible achievements, especially with the one nicknamed "King Lewis", the British driver who holds no less than seven world championship titles and is therefore standing next to the legendary Michael Schumacher at the top of Formula 1.
These first ever Formula 1 POP figures allow us to discover how Funko has chosen to represent the drivers. As for most sports, like soccer or field hockey players, we discover the champions in their competition clothes. They stand with their hands on their hips and their suits let us identify perfectly their sponsors and teams.
Finally, Funko did not omit the physical details of the drivers who are also perfectly recognizable. The eyebrows and the blond beard of Bottas for example, or the nose piercing and the tattoos on the hands of Lewis Hamilton!
As the last seasons of Formula 1 are getting crazier and crazier, and as this motor racing competition is also coming to Las Vegas with a new Grand Prix, this announcement is a perfect opportunity for us to collect POP figures of our favorite F1 drivers.
Franchises related to this news 💖