Announcement Coming Soon
Published on 20 September 2021 by William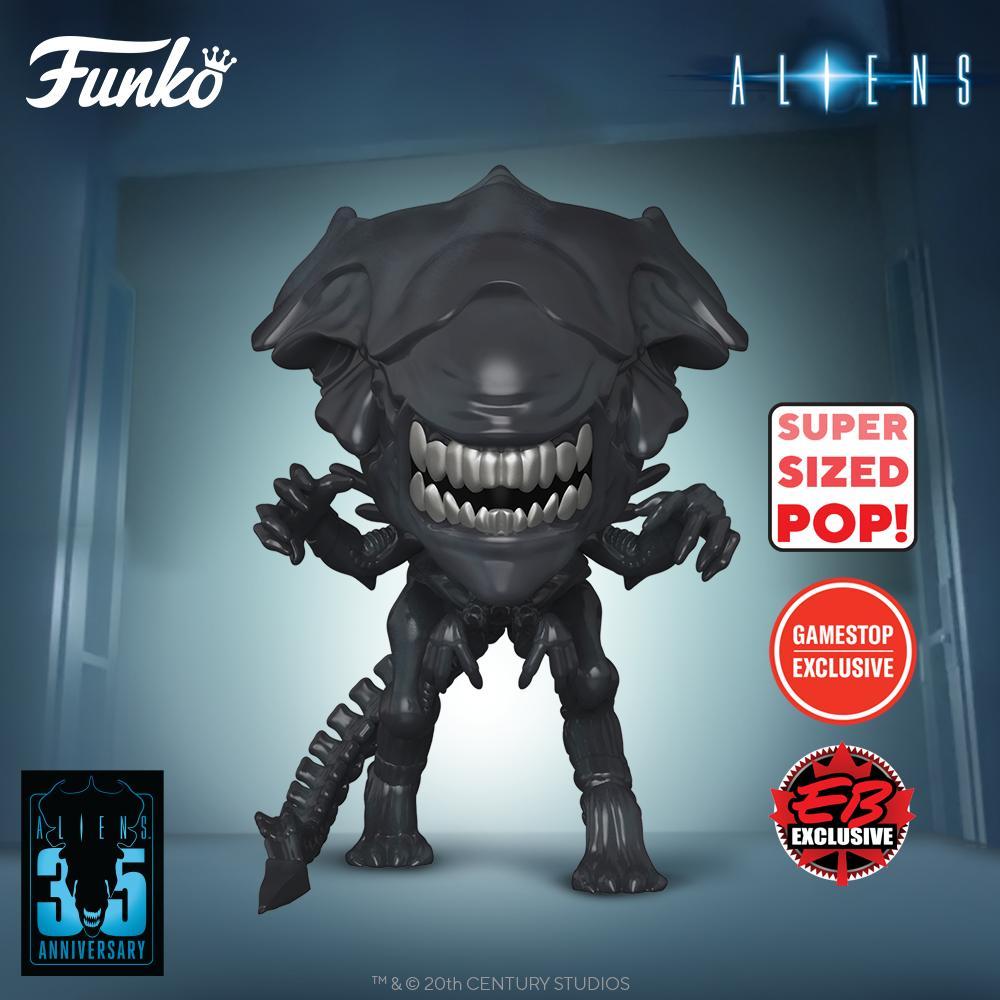 The Alien Queen in a Supersized POP
Released in 1986, James Cameron's film Aliens has become one of the films to see at least once in one's life. It is the sequel to Ridley Scott's Alien, the Eighth Passenger, whose terrifying universe has marked more than one spectator...
To celebrate the 35th anniversary of Aliens, Funko is offering a new exceptional POP. For this new figurine, it is not the heroine Ellen Ripley but the star of the Xenomorphs: the Alien Queen! Funko pays tribute to the stature of the character that helped popularize aliens in pop culture with a 15cm Supersized figure that will stand out on your shelves if you collect Alien POPs and/or horror movies.
Aliens, The Return picks up the story where Ridley Scott left off. Ellen Rippley is the only survivor of the previous expedition and her shuttle (where she is asleep in biostasis) is found 57 years after the events. Brought back to Earth, she learns that the planet LV-46 has been colonized by man and is once again embarked on an expedition where she will have to fight an intense battle against the Alien Queen and her Xenomorphs...
Funko is not mistaken in proposing a new figurine of the Alien Queen as this creature has fascinated the spectators of the movie. Intelligent, powerful and ultra resistant, she is the one who controls all the Xenomorphs and lays the eggs from which the Facehuggers come out.
The POP has the terrifying features of the creature with its imposing claws, its mouth revealing particularly sharp teeth and its tail which seems to be a real spine!
The only drawback (perhaps) is that this figure is very similar to POP #346 (also Supersized 15cm) and will therefore perhaps be duplicated in your collection...
Franchises related to this news 💖
POP related to this news 🧙‍♂️