Announcement Coming Soon
Published on 29 August 2021 by Juliette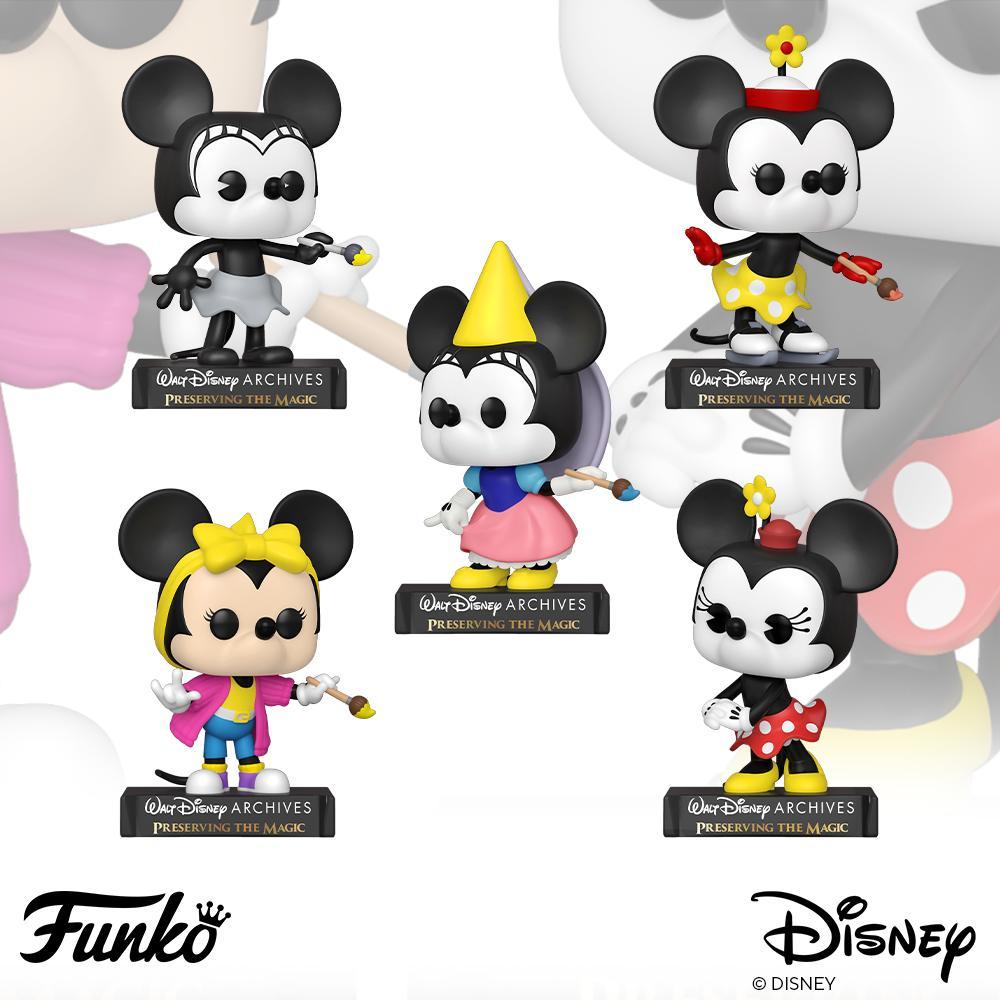 The 5 POPs of Minnie Mouse Disney Archives separately
Funko recently unveiled a set of 5 Minnie POPs presented on a common base, perfectly matching the Mickey set from Disney Archives. This time, it is separately that the 5 Minnie figurines are proposed.
These 5 Minnie POP figures take us back to the Disney universe and remind us of the evolution of Minnie through the ages as each figure marks an era of the iconic character.
The figures are : Plane Crazy Minnie (1928), Minnie on Ice (1935), Princess Minnie (1938), Totally Minnie (1988) and finally Minnie Mouse (2013) in her most classic outfit with her red skirt with white dots.
Franchises related to this news 💖
POP related to this news 🧙‍♂️