Announcement Coming Soon
Published on 06 October 2021 by Ugo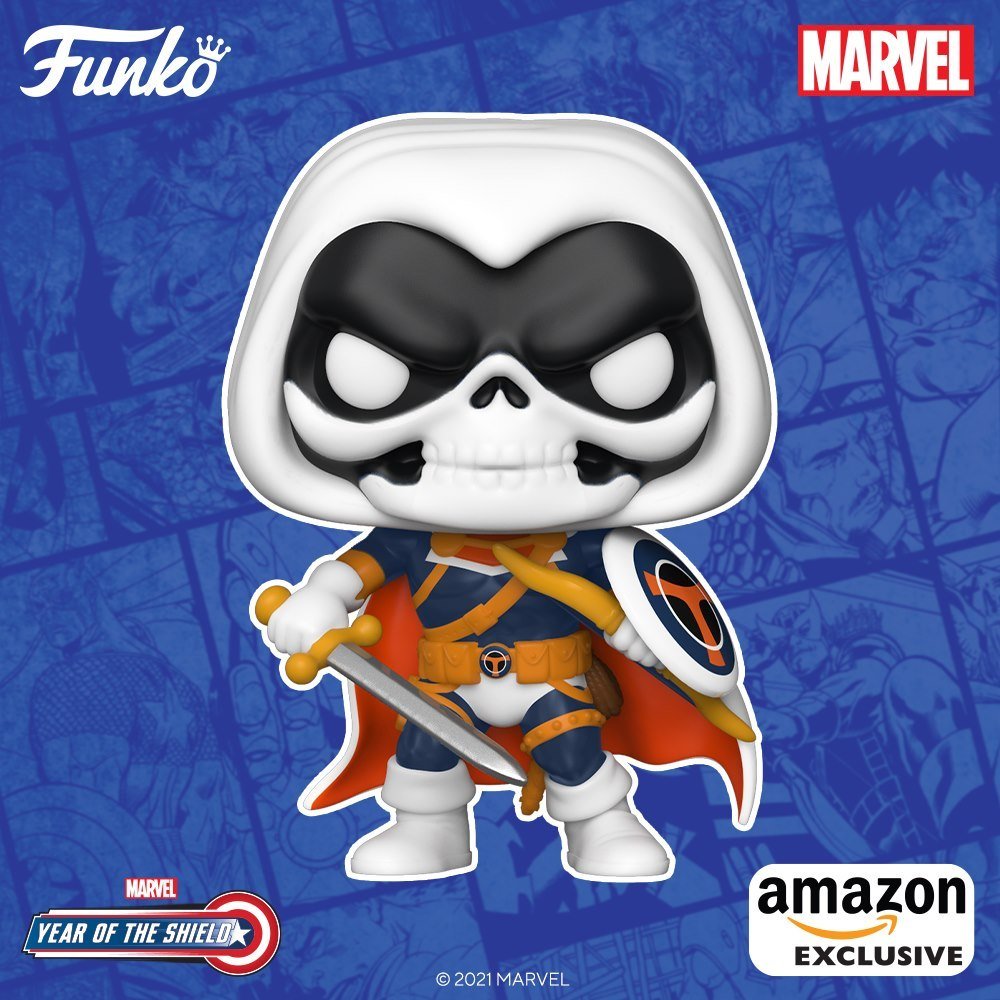 Taskmaster in an Amazon exclusive's POP
He is one of the most popular super villains in the Marvel universe, and especially since he found a place of choice in Black Widow. As such, Taskmaster deserved a new POP figure to complete the 5 figures (already) featuring him.
We don't know much about the origins of this Marvel character. It seems that his skills come from his ability to reproduce what he sees, an extraordinary "photo memory" sense. His real name is Tony Masters, and he was a popular American soccer player before his path drifted towards crime. After being injected with a serum that caused him to lose his memory, Tony became a Taskmaster, the trainer of many criminals...
Although he has no superpowers, he remains a formidable enemy for the Avengers. Facing in turn Ant-Man, Hawkeye, The Thing or Black Widow, his ability to learn and master combat techniques in an instant makes him extremely difficult to stop.
This new Taskmaster POP is part of the "Year of the Shield" POP series. It is an Amazon exclusive and we discover Taskmaster as he appears in the comics.
Indeed, on this POP figure, Taskmaster wears his white nightgown and hides his face behind a black and white skull mask. He is dressed in his blue and orange jumpsuit and holds in his hands various weapons, proof of his ability to master many disciplines! He is also holding his shield with the symbol reminiscent of the one on his belt buckle.
Franchises related to this news 💖
POP related to this news 🧙‍♂️