Announcement Coming Soon
Published on 15 September 2022 by Juliette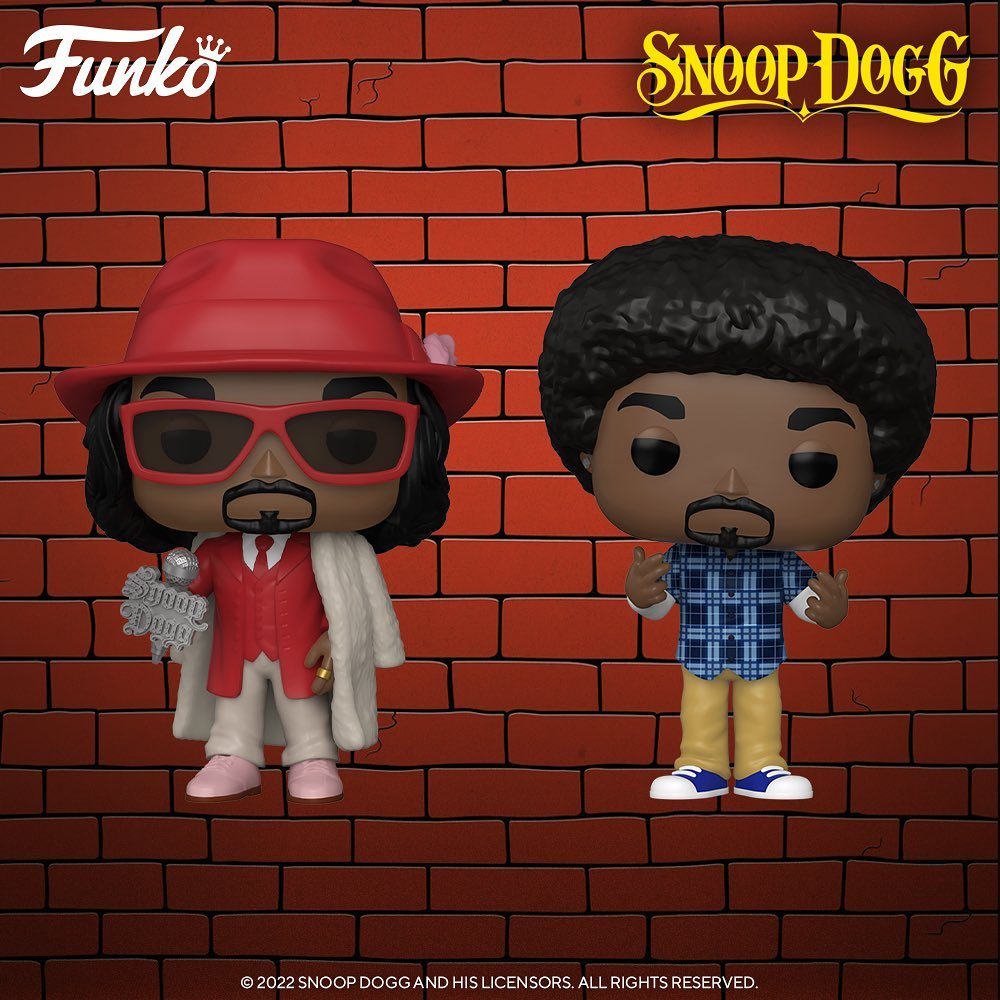 Snoop Dogg lands in Funko POP
One of the most famous rappers is coming with a wave of POP figures in his likeness: Snoop Dogg. Despite the superstar's international fame, this is the first time Funko has dedicated figures to Snoop Dogg, but for the occasion the brand has gone all out with beautiful variations of the rapper as well as a POP Albums, the POP set dedicated to the greatest albums of all time.
Spotted in the 1990s with his album Doggystyle, Snoop Dogg (Calvin Cordozar Broadus, Jr.) quickly became known for his unique style and assertive positions, including his taste for marijuana!
For rap fans, and all those who collect POP Rocks, Snoop Dogg was clearly missing from their collection. You will be able to fill this gap by opting for one (or more) of the 4 figurines unveiled by Funko. We discover :
The POP of the rapper with an afro haircut and a dress style from the 90s;
The POP of Snoop Dogg wearing a thick fur coat and holding in his hand a silver microphone engraved with his stage name;
Snoop Doog wearing a Lakers jersey, reminding us that he was born and raised in California in the southern suburbs of Los Angeles;
And finally, another POP of Snoop Dogg wearing a sports jersey, but this time featuring the Pittsburgh Steelers, reminding us that the rapper is a diehard fan of the Pennsylvania soccer team.
Last announcement, and probably the most beautiful, the POP Albums of Snoop Dogg's very first album: Doggystyle. We find the cover of the abum with a street graffiti / cartoon style. The POP is of course with the effigy of Snoop Dogg with his plaid shirt and his two braided pigtails. Only small regret of the POP: that Funko did not represent him with the dog head...
Franchises related to this news 💖
POP related to this news 🧙‍♂️