Announcement Coming Soon
Published on 24 September 2021 by Ugo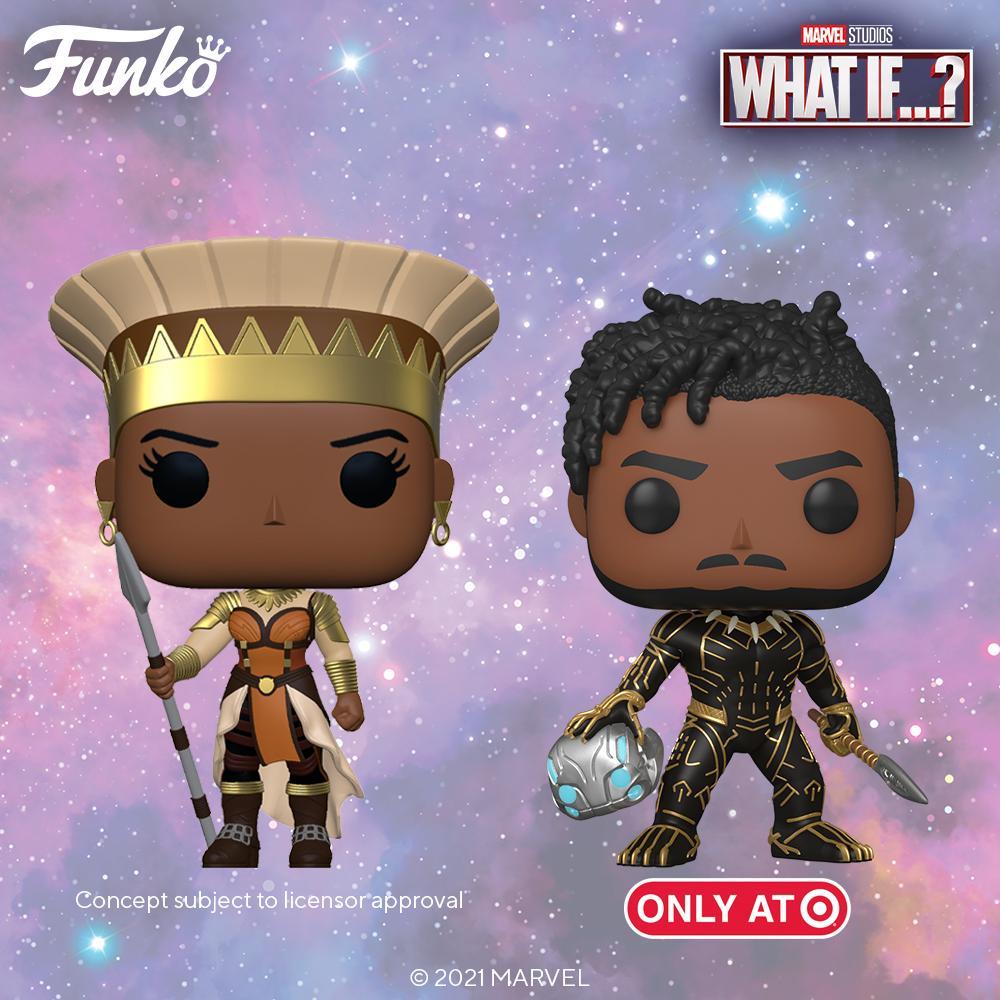 Ramonda (What If... ?) lands in POP
With each new episode of What If... ? comes a release of POP figures! The sixth episode does not cut it and Funko has just unveiled a POP of the queen of Wakanda Ramonda. Marking the return of Killmonger, with a lot of references to Iron Man, this episode of the series featuring alternative universes of the MCU revisits wonderfully what would be Black Panther without T'Challa... Moreover T'Challa (with the voice of Chadwick Boseman) makes his appearance in this episode.
Among the important characters in this episode, we find of course Killmonger but also the Queen of Wakanda who takes the role of War General instead of her son and will lead impressive fights against the invaders during the final battle...
Funko proposes a POP that could perfectly join the one of Killmonger where we discover Ramonda in her outfit of Queen of Wakanda. She wears of course many gold in a very successful African style. Funko did not forget to give her her spear, reminding that in What If... ?, Ramonda takes part in the fights!
Franchises related to this news 💖
POP related to this news 🧙‍♂️