Announcement Coming Soon
Published on 07 October 2021 by Juliette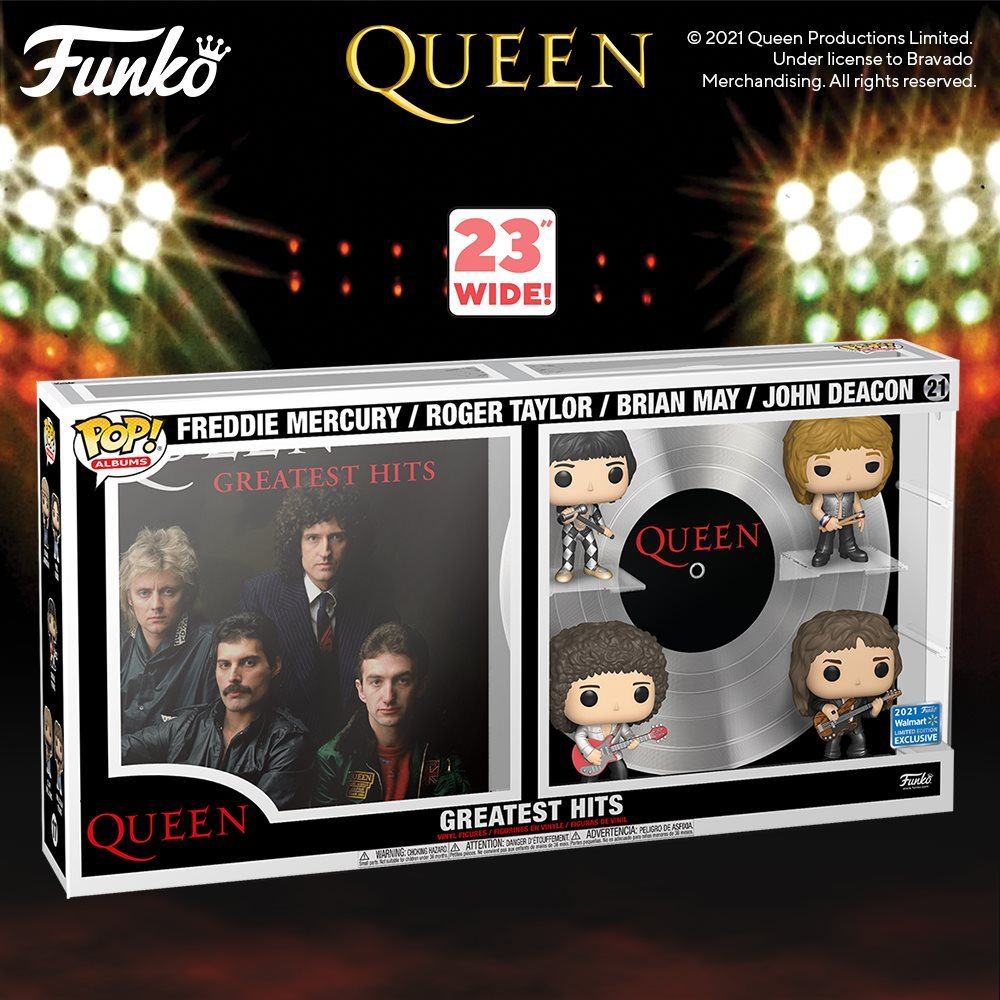 Queen's Greatest Hits in POP Albums
The third POP Albums Deluxe is dedicated to Queen for its Greatest Hits album, a compilation of the band's greatest hits released in 1981. Greatest Hits is one of those albums that set records as soon as they are released, and Queen's album has sold more than 25 million copies worldwide... It had to be a POP album! More albums !
With titles like Bohemian Rhapsody, Another One Bites the Dust or Don't Stop Me Now, "Greatest Hits" could only be successful. The project is perfectly put together, right down to the cover, which presents in a rather sober and serious way a photo of the 4 members of the band.
For this new POP! Albums (the first one being the Funko POP! News of the World in Metallic #6 version), we find on the left side the Greatest Hits cover with Roger Taylor, Brian May, Freddie Mercury and John Deacon posing without a smile.
On the right side, the representation of the record with the name of Queen written in red letters, and 4 small pedestals on which rest the POP. As for the POP figures representing the members of Queen, they are a re-release of the same POP released in 2019: Freddie Mercury #92, Brian May #93, Roger Taylor #94 and John Deacon #95. On this POP, Freddie Mercury does not wear his famous mustache...
Franchises related to this news 💖