Announcement Coming Soon
Published on 19 December 2021 by William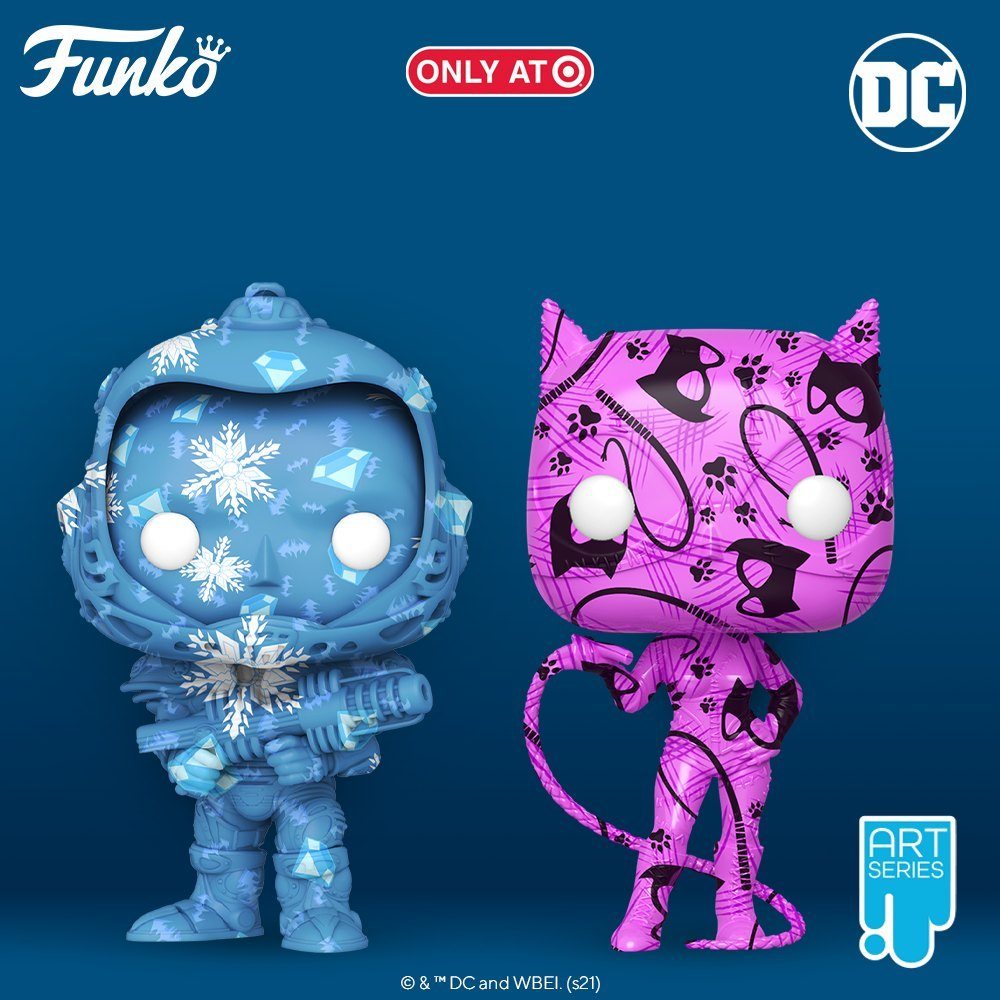 POPs from the Batman quadrilogy in Art Series
For the fans of the first hour, the Batman quadrilogy initiated by Tim Burton then continued by Joel Schumacher is a timeless classic. Only a few POPs from these films exist and they are often the effigy of secondary characters (or antagonists) like The Penguin or Double Face.
With this announcement, Funko doesn't propose any new characters but revisits two of the most emblematic ones by declining them in POP Art Series. We find Catwoman in Batman Returns and Mr Freeze in Batman & Robin.
The POP of Catwoman in Art Series comes from the 1992 movie, then played by Michelle Pfeiffer. It is based on the POP figure #338 where we discovered a Catwoman more than feline! For this artistic version, Funko has chosen a rather intense purple color and retained motifs (painted in black) that are characteristic of the character of Catwoman aka Selina Kyle: the mask hiding her face, the whip and the cat claws!
As for the POP Art Series of Mr. Freeze, Funko relied on the POP #342 (which exists in classic and glitter version) to propose an artistic variant where we find the super villain interpreted by Arnold Schwarzenegger ready to freeze Batman... The character appears in the movie Batman & Robin released in 1997 and is determined to freeze all of Gotham to take the city hostage in order to save his wife suffering from a rare disease. Funko has naturally chosen the blue color with a transparent tint to remind the "frozen" side of the POP. The motifs that are repeated on the figurine are an ice flake in white, a diamond in sky blue and the Batman logo.
Franchises related to this news 💖
POP related to this news 🧙‍♂️