Announcement Coming Soon
Published on 14 September 2021 by Juliette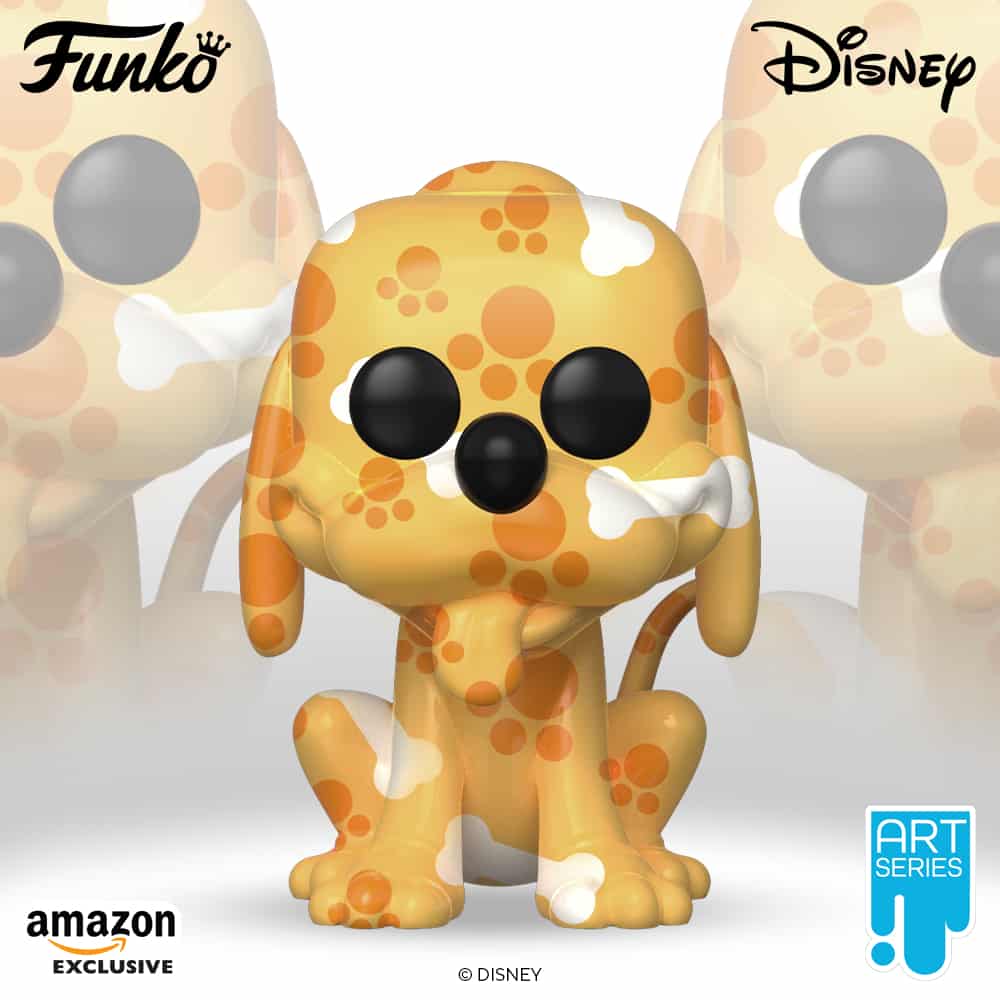 Pluto arrives in POP Art Series
Mickey's faithful companion arrives in a new POP Art Series for our greatest pleasure. The character, created by Walt Disney, appeared for the first time in 1930 and quickly became one of the most appreciated characters of the Disney universe (and by the way one of the most famous dogs in the world!).
For a few months now, Funko has been unveiling POP Art Series based on Disney characters. It has Pinocchio, Tic and Tac, Baloo, and of course Mickey or Minnie, it is now Pluto's turn to join the collection. As for all the "Art Series" POPs, Funko has unveiled a very artistic POP with the yellow / beige color of the dog's coat and patterns that are repeated to give this very successful effect. For the Pluto POP, there are two motifs: the print of the dog's paw and of course a bone!
The Pluto Art Series POP (Disney Treasures of The Vault) is POP #40 of this rather recent set since the first POP of this type (featuring Batman) was only released at the end of July 2020, that is to say just over a year ago. The collection is therefore quite limited and includes almost only exclusive POP figures. This is the case for Pluto who will be sold only on Amazon.
A little anecdote about the character! Did you know that Pluto was originally called Rover and that he was not Mickey's dog but Minnie's? Well, yes, and it's only during his third appearance in a Disney movie (The Moose Hunt of 1931) that we could discover Pluto as we know him today: Mickey's faithful companion.
Franchises related to this news 💖
POP related to this news 🧙‍♂️