Announcement Coming Soon
Published on 07 March 2022 by Juliette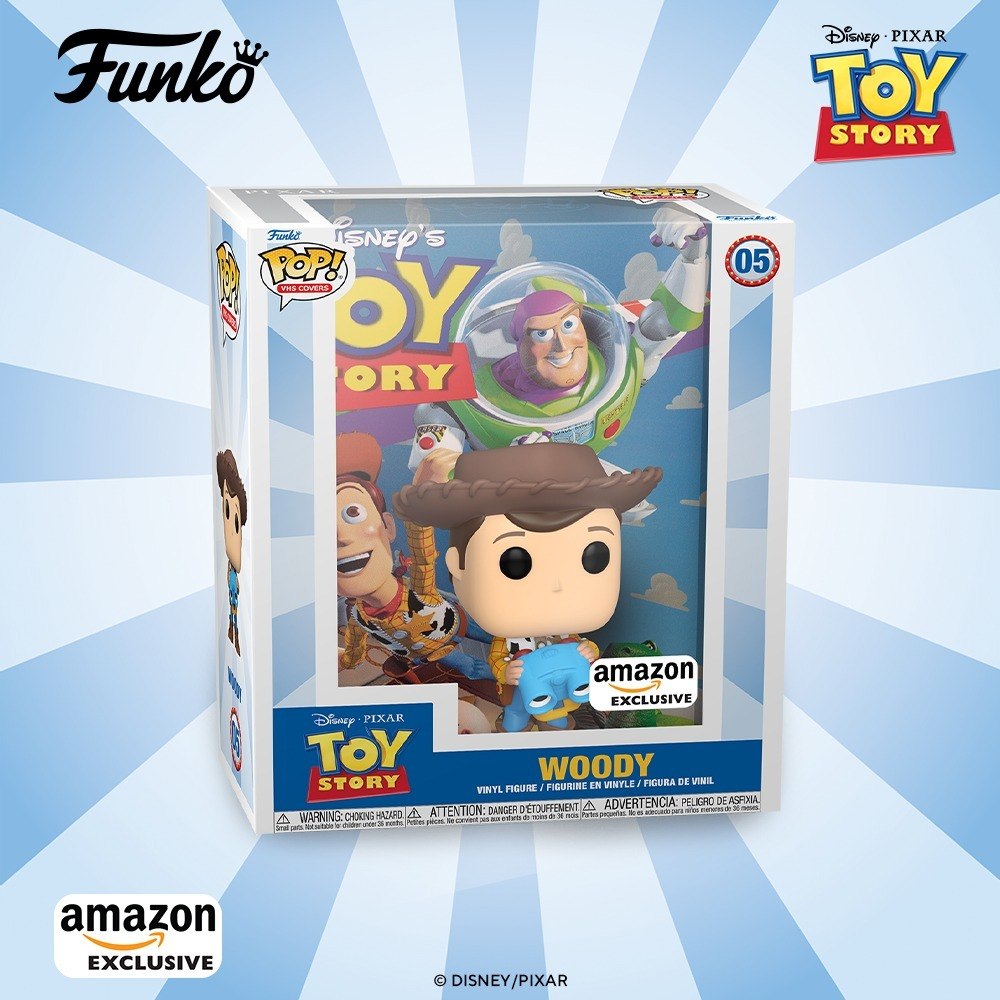 New VHS Covers POP of Toy Story
Here is already the third POP VHS Covers unveiled by Funko (although it is number #05). Continuing with the theme of Disney / Pixar classics, Funko has this time focused on the awesome Toy Story!
Who hasn't loved the adventures of Woody, Buzz and the whole gang of toys in Toy Story. Released in 1994, the animated film was so successful that its universe has been declined in many ways. Our favorite is of course in Funko POP! And if the Toy Story POP collection is already well stocked, this announcement will count as one of the masterpieces of all those who collect Toy Story figures since it is the POP VHS Covers which includes the poster of the very first Toy Story.
For this new POP, we find the set formed from the poster of the movie. Woody proudly poses in front of the poster, represented in his classic outfit while wearing his hat, his red scarf, his jacket with a cow pattern and of course his yellow plaid shirt. In a nod to the poster, Funko chose to depict Woody in action, as he observes his surroundings through binoculars.
Franchises related to this news 💖
POP related to this news 🧙‍♂️