Announcement Coming Soon
Published on 22 September 2021 by Ugo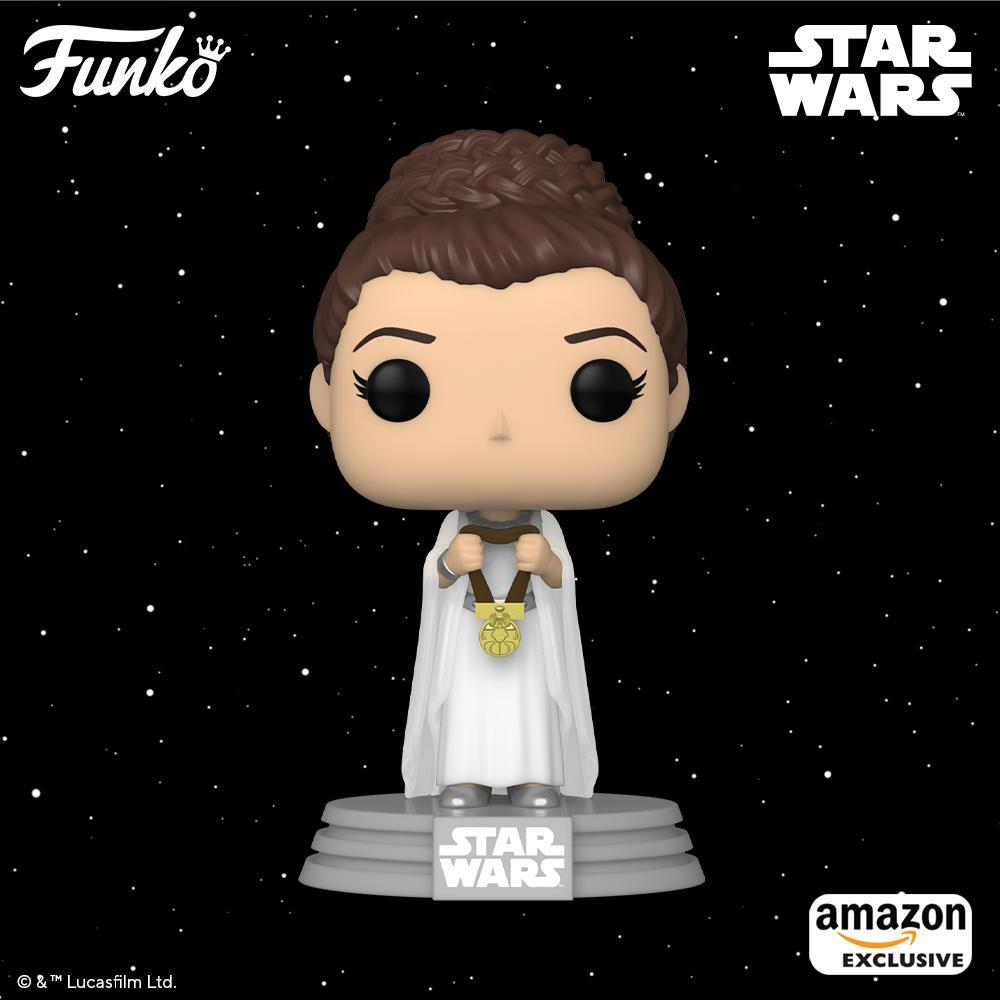 New Star Wars POP of Princess Leia
Funko unveils a new POP from the Star Wars universe that recalls a key scene from Episode IV (A New Hope), when Princess Leia presents medals of valor to Luke Skywalker and Han Solo after they destroy the First Death Star.
Princess Leia is one of the main characters of Star Wars, and especially one of the favorite characters of the fans. Funko is not mistaken in offering a new POP featuring the character, bringing the total number of figures representing Leia to 17!
Leia Organa is the adopted daughter of Senator Organa who led the rebellion during the Empire. Biological daughter of Anakin Skywalker and Padme Amidala, she is not lacking courage and takes part in the rebellion by embarking on increasingly dangerous missions...
Played by Carrie Fisher, we recognize perfectly the features of the actress in this new POP of Princess Leia. She is very elegant on this figure with her long white dress, her jewels at the neck and wrist and her hair impeccably styled. In the scene where she is handing out the medals of valor, she is holding the medal in both hands as she is about to place it on the shoulders of Luke Skywalker and Han Solo. The official ceremony taking place in the throne room, it takes place without a word but with many complicit glances which say a lot about the adventures that the various protagonists have just lived!
Very nice wink from Funko to the Star Wars universe by proposing the POP of the scene that closes Episode IV, a POP that will become a piece of choice on the shelves of those who collect Star Wars POP.
Franchises related to this news 💖