Announcement Coming Soon
Published on 08 May 2022 by Ugo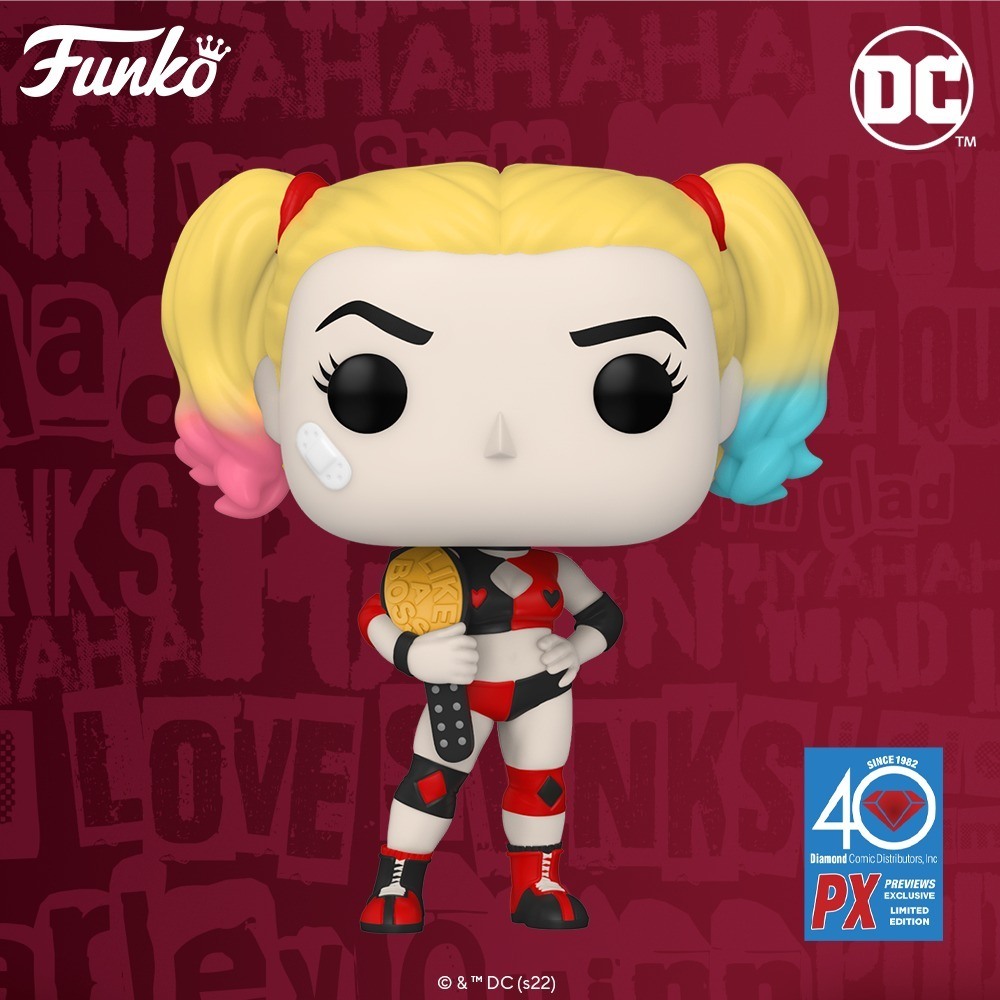 New POP for Harley Quinn
Back to the basics for Funko with a new DC POP of the super villain Harley Quinn in wrestling outfit and proudly wearing her belt after a wrestling match that is certainly high-flying.
For this new POP figure of one of the most emblematic characters of the DC universe, Funko pays a perfect tribute to Harley Quinn with a POP very faithful to the young woman. Indeed, we can find all the aspects of the character: the eccentric side with her hair dyed in pink and blue, the sexy side with her very light jumpsuit, the "saintly" side with her two pigtails and of course the colors of the young woman with a red and black outfit.
The one who was the Joker's companion and who will remain one of the Batman's enemies gets a 45th figurine from Funko, making Harley Quinn clearly one of the most represented characters in Funko POP!
Franchises related to this news 💖