Announcement Coming Soon
Published on 31 August 2021 by Ugo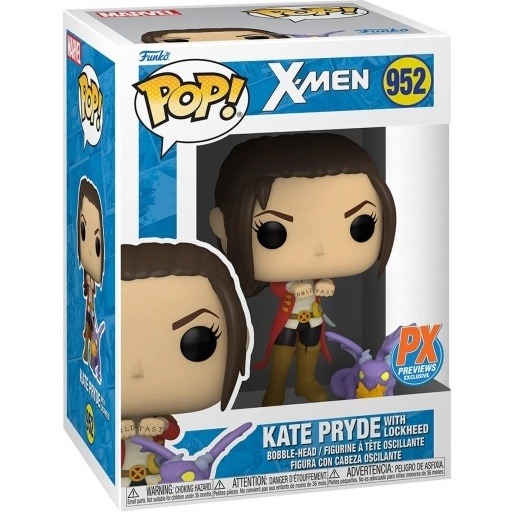 New Marvel X-Men POP from Kate Pryde and Lockheed
Kate Pryde (or Katharine Pryde or Kitty Pryde) is considered one of the most powerful X-Men. She has the ability to walk through walls and entered Professor Xavier's school at a young age to learn how to control her powers.
Although she is one of the most appreciated X-Men by some fans, this is the second POP (only) for this character, the first one dating from 2016... So it's a pleasure to find Kitty Pryde in a new POP, especially since the young woman is accompanied by Lockheed, her faithful little dragon.
For this POP of Kitty Pryde, it is under the features of the actress Elliot Page that we rediscover the character clenched fists, showing the letters tattooed on each of her fingers. As for Lockheed, he is simply represented spitting a flame!
Franchises related to this news 💖
POP related to this news 🧙‍♂️