Announcement Coming Soon
Published on 05 October 2021 by Ugo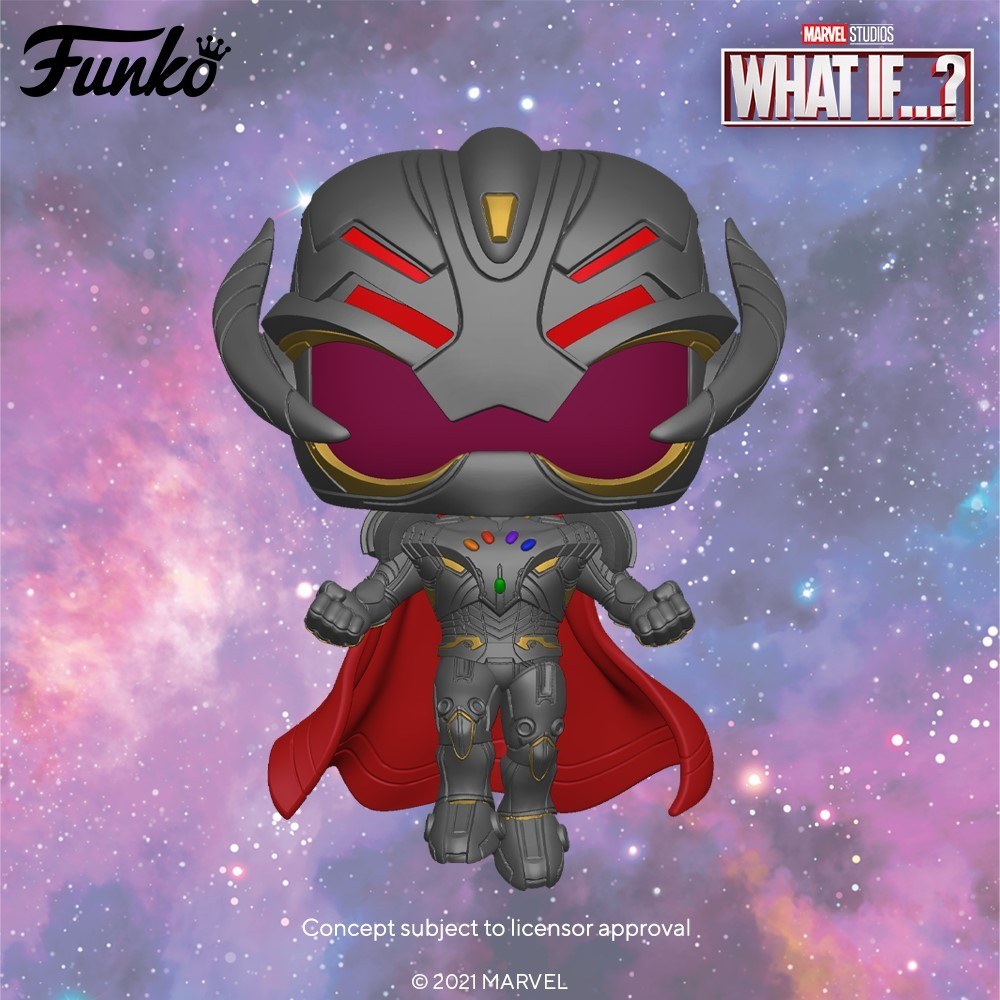 New Marvel What If...? POP with Infinity Ultron
It has become a recurrent announcement since Funko unveils one or more What If...? POPs after each new episode of the series broadcasted on Disney+. So it's directly from the eighth (and second to last) episode that this Funko POP! figure comes to us and it's the Infinity Ultron character who seems to be the main antagonist in WHat If... ? just before the big finale!
The 8th episode of What If... ? revisits the Avengers: Age of Ultron movie with, this time, the victory of the artificial intelligence... Indeed, in this parallel universe, Ultron has taken over Vision's body and has become unstoppable. He even seizes the Infinity Stones with a disconcerting ease by cutting Thanos. No one can stop him anymore, destroying planet after planet... except maybe The Watcher?
It's the perfect POP for an incredible episode. Funko reprises the Ultron character as he has become superpowered, taking advantage of Vision's vibranium and mastering the six infinity stones. He is seen in his black armor, the stones embedded in his torso and levitating in the air with his clenched fists. Clearly, Funko has left no doubt: Infinity Ultron is going to destroy humanity and many other planets...
This POP will become a must-have for fans of the Marvel / Disney+ series as it finally introduces the main antagonist who is the common thread of the series and the different universes / potential scenarios answering the famous question "What if...?"
Franchises related to this news 💖
POP related to this news 🧙‍♂️