Announcement Coming Soon
Published on 18 January 2022 by Juliette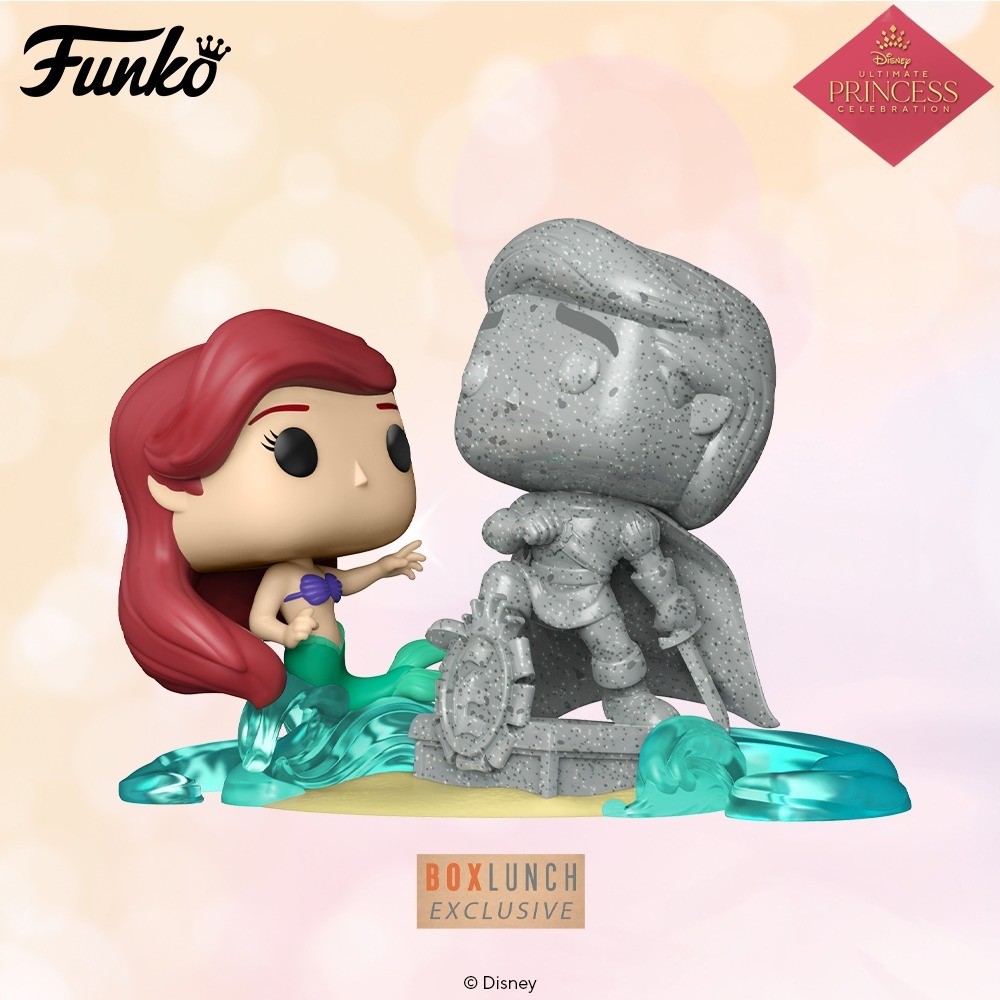 New Disney Movie Moment POP from The Little Mermaid
Disney fans will be delighted by this new announcement from Funko since it is a Movie Moment POP from a great classic. Indeed, for this new POP we find Ariel the little mermaid at the feet of the statue of Prince Eric!
The POP Movie Moment reminds the scene where Ariel, in love with Eric, consoles herself near the statue hidden in his cave, before the father of the latter, King Triton, destroys it with his trident...
This is one of the most emblematic Disney couples, and a great way to reunite Ariel and Prince Eric in a successful nod to the film. Please note: this POP is not part of the Funko POP The Little Mermaid set, but of the Disney Princesses set, and it is the very first Movie Moment of this set. Maybe Funko is preparing a nice surprise with a Movie Moment POP for each Disney princess?
Franchises related to this news 💖