Announcement Coming Soon
Published on 09 April 2022 by William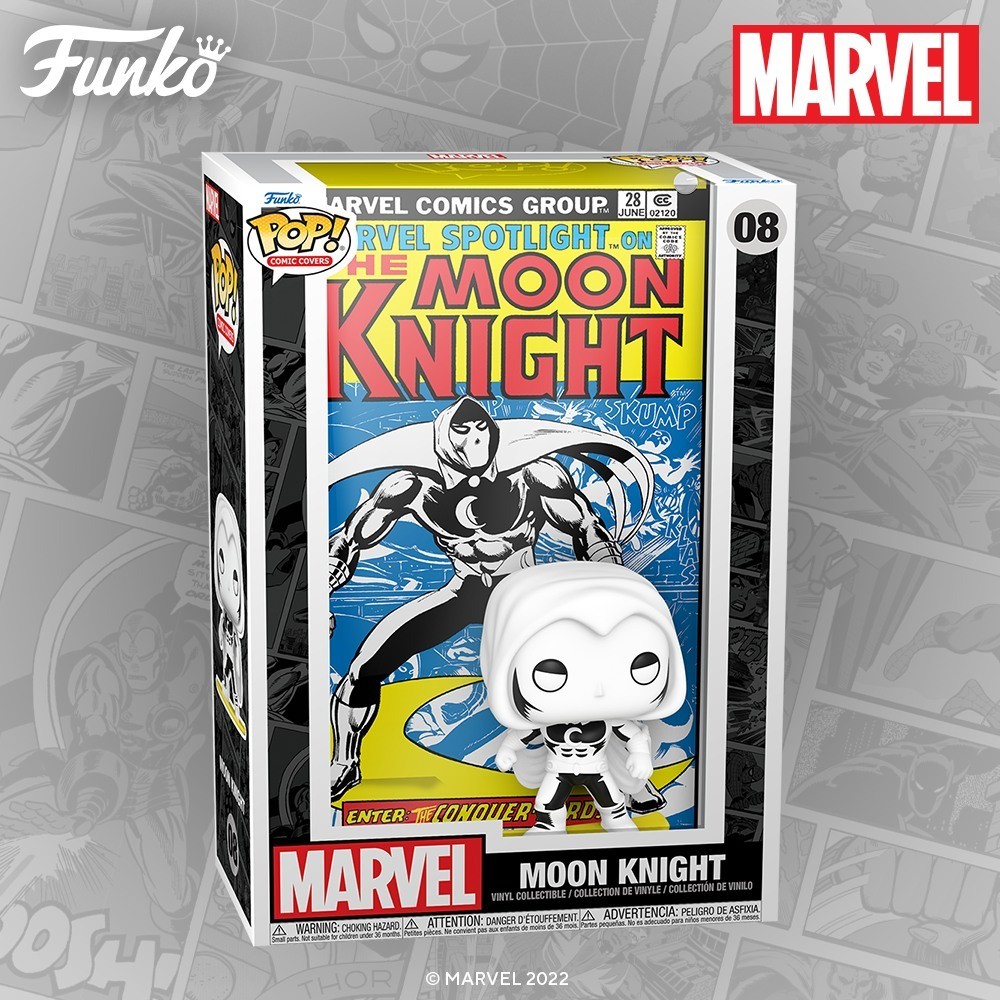 New Comic Covers Funko POP: Moon Knight
This is THE Marvel superhero of the moment: Moon Knight. With a series that puts him in the spotlight, Moon Knight, who was certainly a little less known than other superheroes, is coming to the forefront and Funko seems decided to surf on this trend since the brand has just announced a POP Comic Covers featuring Moon Knight!
The story of Moon Knight is that of Marc Spector, a mercenary left for dead in the desert that the Egyptian moon god Khonshu will save. In exchange for his life, Spector becomes Khonshu's avatar on Earth and dedicates his mission to protecting "those who travel by night. The combination of the mercenary's abilities and the powers conferred by the god Khonshu will make Moon Knight a formidable fighter: superhuman strength, improved reflexes, etc. And all this varies according to the lunar phases granting Moon Knight a maximum power during the nights of full moon...
But is this whole story true? Or is Marc Spector just suffering from a strange madness and a very unstable personality?
The POP Comic Covers features the cover of a Marvel Spotlight on the Moon Knight album where the superhero seems to make a dramatic entrance to fight an enemy. The yellow and blue cover contrasts with the black and white costume of Moon Knight.
Franchises related to this news 💖
POP related to this news 🧙‍♂️
🗯 News, deals, tips, coming soon,... Don't miss anything and join the community of Funko POP! fans