Announcement Coming Soon
Published on 16 October 2021 by Ugo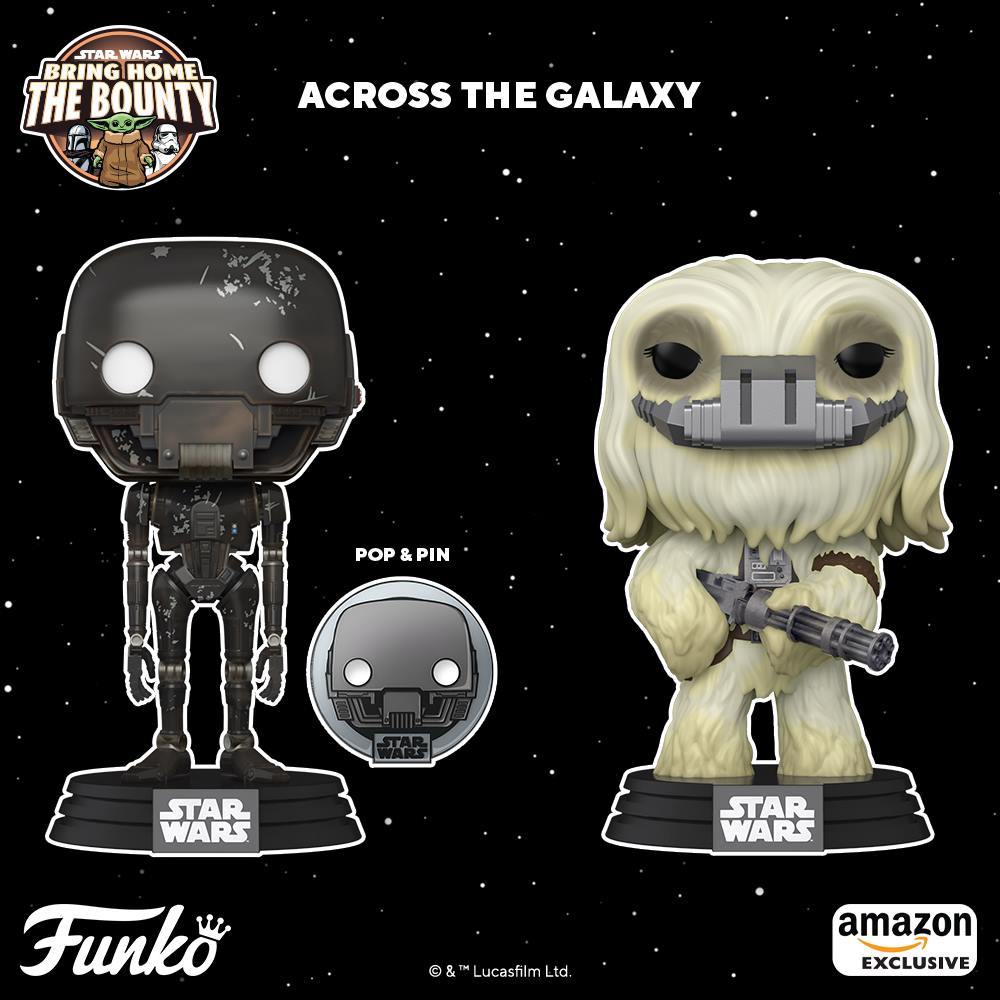 Moroff & K-2SO land in Star Wars POP
Straight from Jedha, these two new POPs will please Star Wars fans. A place of pilgrimage to expand one's connection to the Force, Jedha has seen many beings from the Galaxy pass through it and it is also where the Jedi order is said to have been founded...
In the movie Rogue One: A Star Wars Story, it's where Jyn and Cassian get the plans for the Death Star and it's also where K-2SO and Moroff are discovered. K-2SO is a security droid (who reminds us immediately of C3PO) reprogrammed to serve the Rebel Alliance while Moroff (who reminds us of Chewbacca) is a white-furred Gigoren who is a mercenary.
The last K-2SO POPs were a bit dated (from 2016 and 2017) while this is Moroff's very first POP. So it's perfect for any Star Wars fan who wants to expand their collection with characters they didn't have before!
Franchises related to this news 💖