Announcement Coming Soon
Published on 19 August 2021 by Juliette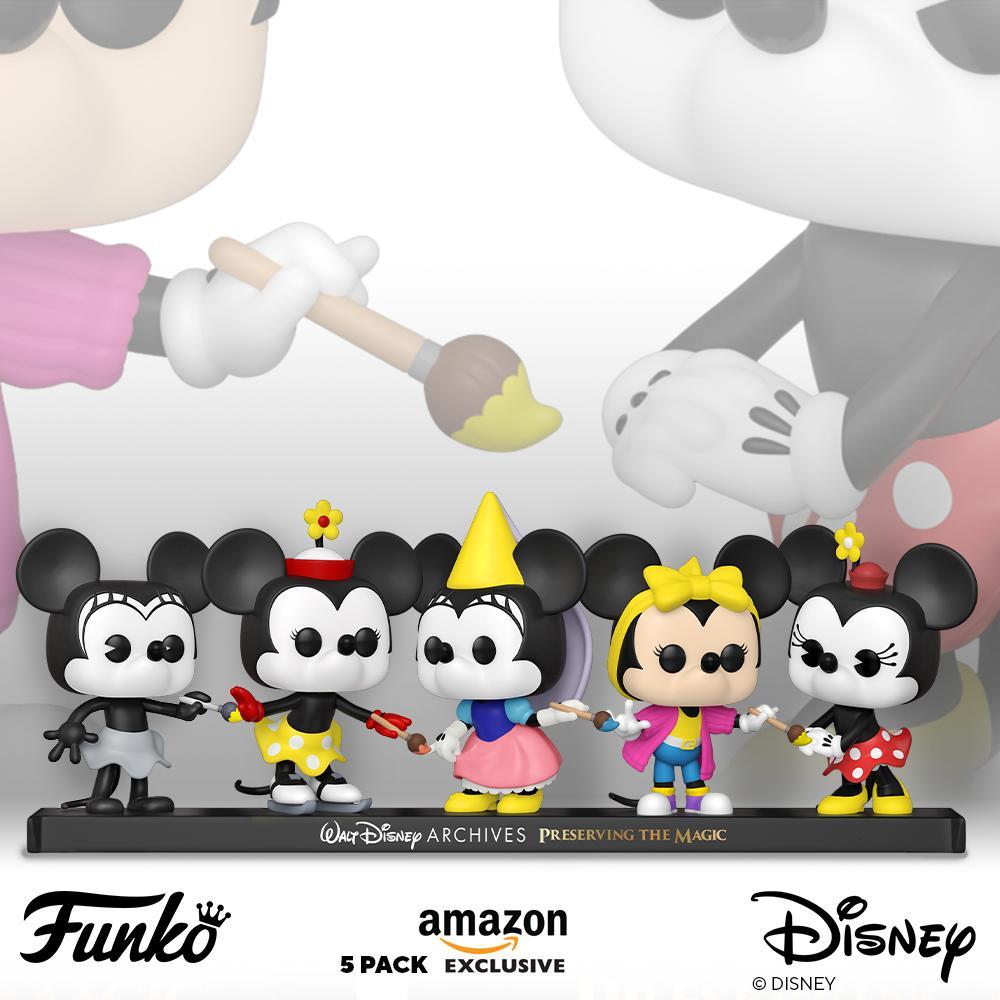 Minnie also has her set of 5 POP Deluxe
After Mickey Mouse, she is certainly one of the most emblematic characters of Disney and Funko regularly offers POPs with the effigy of Minnie. This time, it is nevertheless a very nice announcement since it is a set of 5 figurines on a common base where we can find Minnie Mouse in different outfits and colors.
The 5 Minnie POPs are an Amazon exclusive and they remind the Mickey set presented by Funko a few weeks ago. There were also 5 figures of Mickey (Plane Crazy Mickey, Mickey Original, Mickey Sorcerer, Mickey Bean & Mickey Mouse).
This new POP will be perfect for all those who have fallen for the Mickey set. We find Minnie Plane Crazy (in black and white), Minnie on ice skates, as a princess, Minnie Totally and of course Minnie in her usual outfit with her yellow heels and her red skirt with white dots.
Franchises related to this news 💖