Announcement Coming Soon Event
Published on 30 August 2021 by Ugo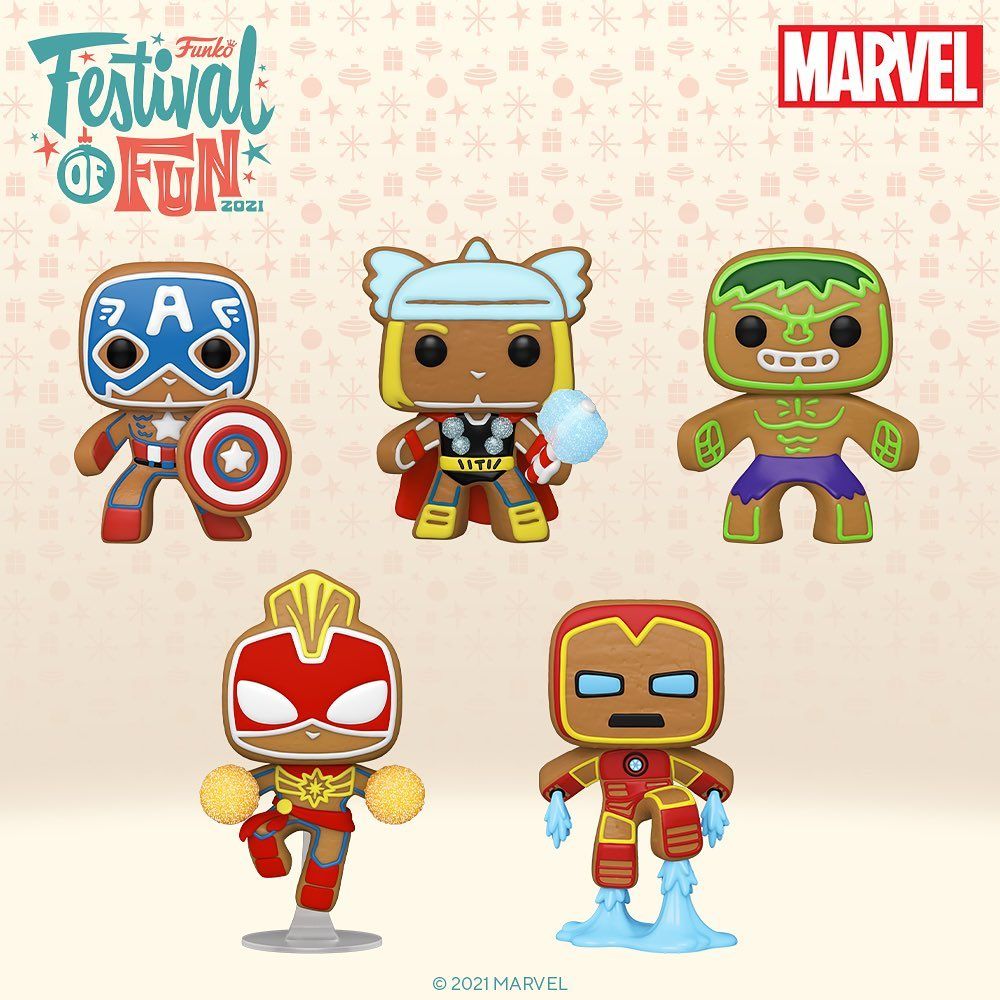 Marvel superheroes in gingerbread POPs for Christmas
A flood of Marvel POPs in a "gingerbread" version to celebrate Christmas. This is the surprise that Funko unveiled during the Festival of Fun (the event that lifted the veil on many Christmas POPs). In total, no less than 10 Marvel characters (mainly superheroes) were transformed into gingerbread. If the style is very festive, we recognize perfectly the characters, with their accessories and their favorite colors!
For the occasion, we find the characters from the MCU: Captain America and his shield, Iron Man in full flight, the imposing Hulk, Captain Marvel, Black Panther, Thor and his hammer (also available in Diamond Glitter version), Spider-Man weaving his web, Scarlet Witch and finally Thanos.
The gingerbread style POPs are very nice, so much so that you almost want to crunch the figure! Unlike the usual POP figures, the design of these is in 2D, giving this "flat" effect of a cookie. As for the details, Funko (as usual) knew how to represent each character at best and we find on each of these gingerbread POPs the characters we love.
Franchises related to this news 💖
POP related to this news 🧙‍♂️