Announcement Coming Soon
Published on 24 September 2022 by William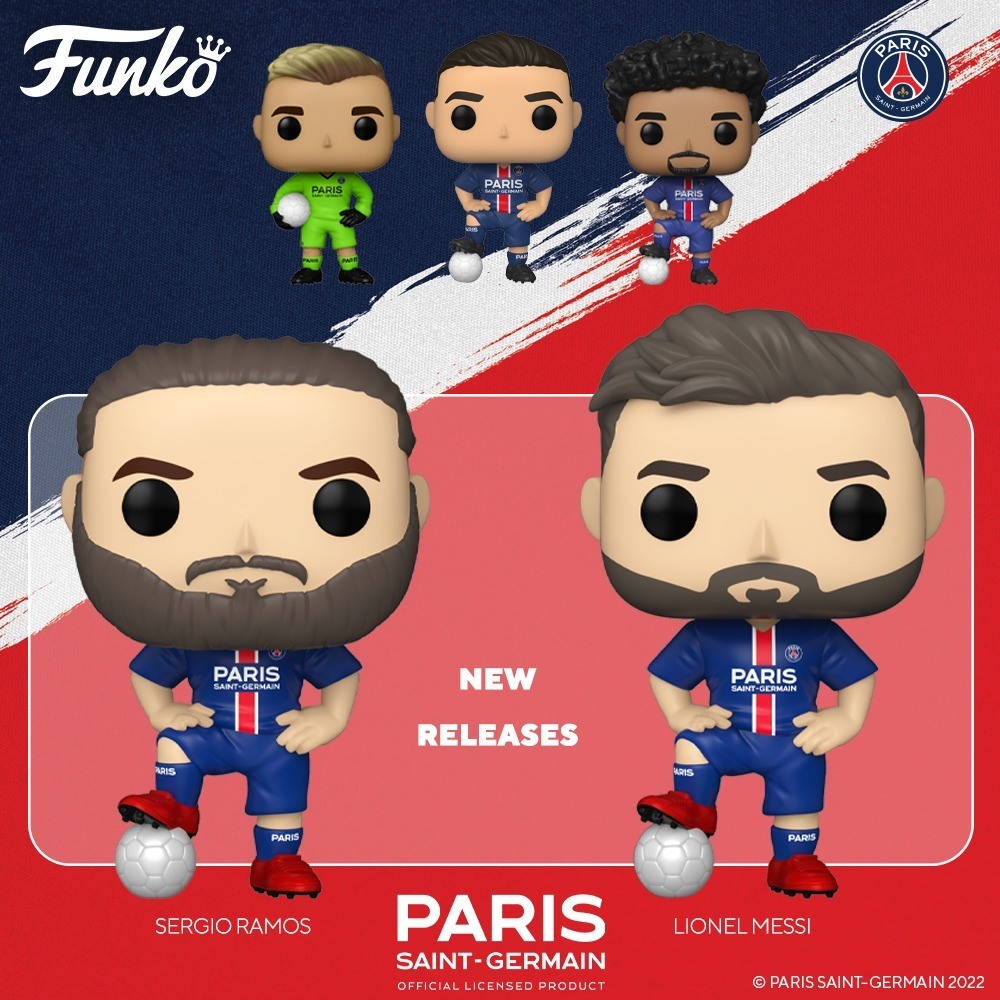 Lionel Messi and Sergio Ramos in Funko POP under the shirt of PSG
The fans of PSG and especially of two of the best players in the world can be happy about this new announcement since Funko has just unveiled two new POPs in the effigy of players of the club, and not just any ones!
Indeed, Sergio Ramos and Lionel Messi are popified under the colors of the PSG. Like other POP Football, the two players are represented with their ball on their feet, and proudly posing with their hands on their hips.
We recognize perfectly the faces and attitudes of both players: combed hair and lively look for Lionel Messi, thick beard and more severe look for Ramos!
Remember that Messi signed for PSG in 2021 (after very good years at FC Barcelona) and is part of the superstars recruited by the club alongside Neymar and Mbappé. Leo Messi has since made a good place for himself in the PSG attacking team with more than 15 goals in 40 games.
Sergio Ramos is also a 2021 PSG recruit and previously played for Real Madrid. Playing as a defender, he is now one of the pillars of the Parisian defense, although he also knows how to seize goal opportunities like during the Champions Trophy final where PSG beat Nantes 4-0 with a goal from Ramos!
With these two new PSG POPs, the team is starting to get stronger and the fans can already collect the heavyweights of the squad! There are now 8 players with the PSG jersey: Neymar, Mbappé, Verratti, Cavani, Marquinhos, Navas, Messi and Ramos (there are also Kimpembe, Cavani, Di Maria and Buffon, former PSG players available in POP with the club jersey).
Franchises related to this news 💖
🗯 News, deals, tips, coming soon,... Don't miss anything and join the community of Funko POP! fans