Announcement Coming Soon
Published on 19 September 2021 by William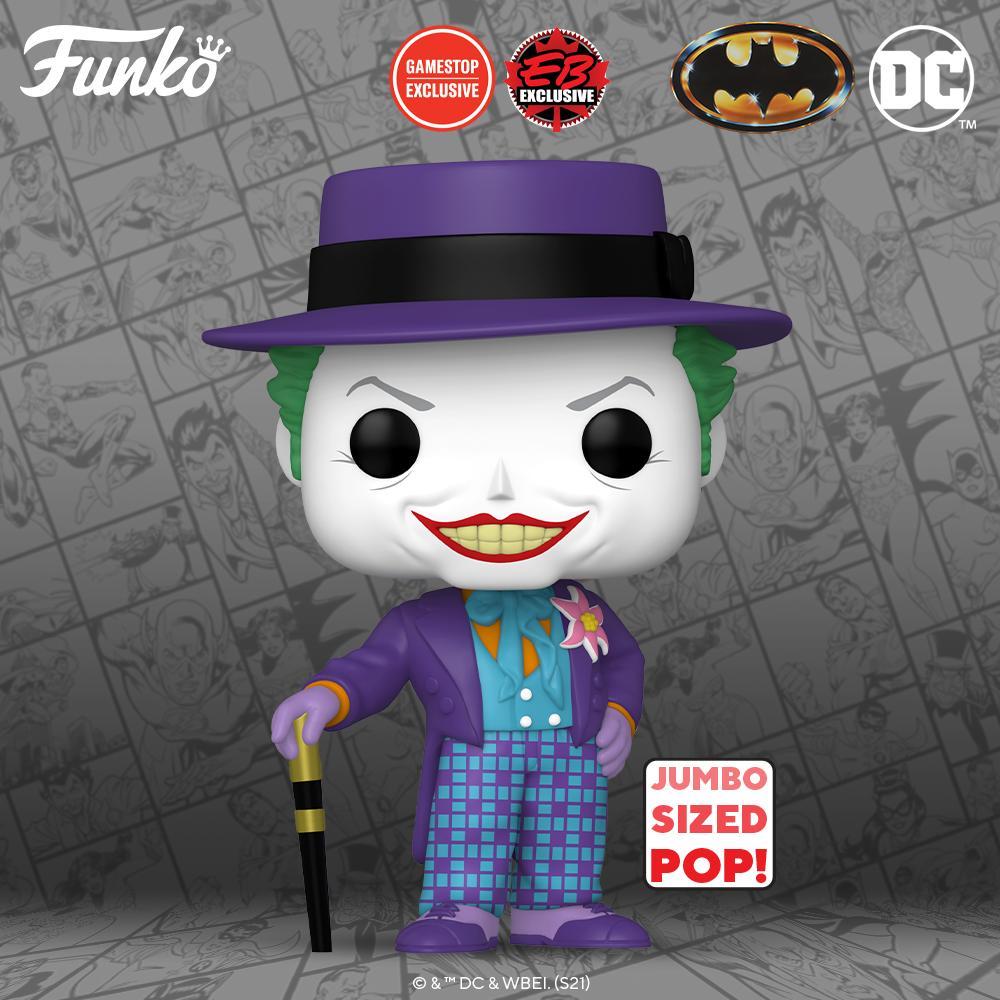 Joker (Batman 1989) in Supersized POP
Played by Jack Nicholson, Joker in Tim Burton's Batman released in 1989 is exceptional and Funko has just paid him a tribute by unveiling a 25cm "Jumbo Sized" POP where the figure is just perfect!
It's in the 1989 Batman that we discover a little more about the origins of Joker. Jack Napier is in the middle of a robbery when Batman tries to stop him. He ends up falling into a tank full of acid but survives. He is then completely disfigured, sinks into madness and takes the features of the character "The Joker".
Jack Nicholson embodied the character of the Joker wonderfully, managing to convey all his madness and cruelty. Alongside Michael Keaton who plays the role of Batman, the rivalry between the characters that the two actors have managed to install is very convincing. Tim Burton has perfectly succeeded in bringing out the parallel between Batman and The Joker, two characters who are victims of their own creations...
With more than 45 POP figures to his credit, Joker is one of the most "popified" characters by Funko. This announcement, which might seem trivial, is different in several aspects: it is a POP very faithful to the 1989 Joker AND it is a Supersized version. Fans of the character will find it hard to pass up this figure, which is likely to rank as one of the most successful of the Joker's figures.
Indeed, it is one of the most faithful POP to the original character. We find the Joker with his flashy purple suit, his green hair on his forehead and the unmistakable smile on his face. As for the accessories, he is represented with his hat, the cane on which he leans and the little flower attached to his suit jacket, adding to the gap between the character's coquetry and his more than scary side!
Franchises related to this news 💖