Announcement Coming Soon
Published on 26 September 2021 by Ugo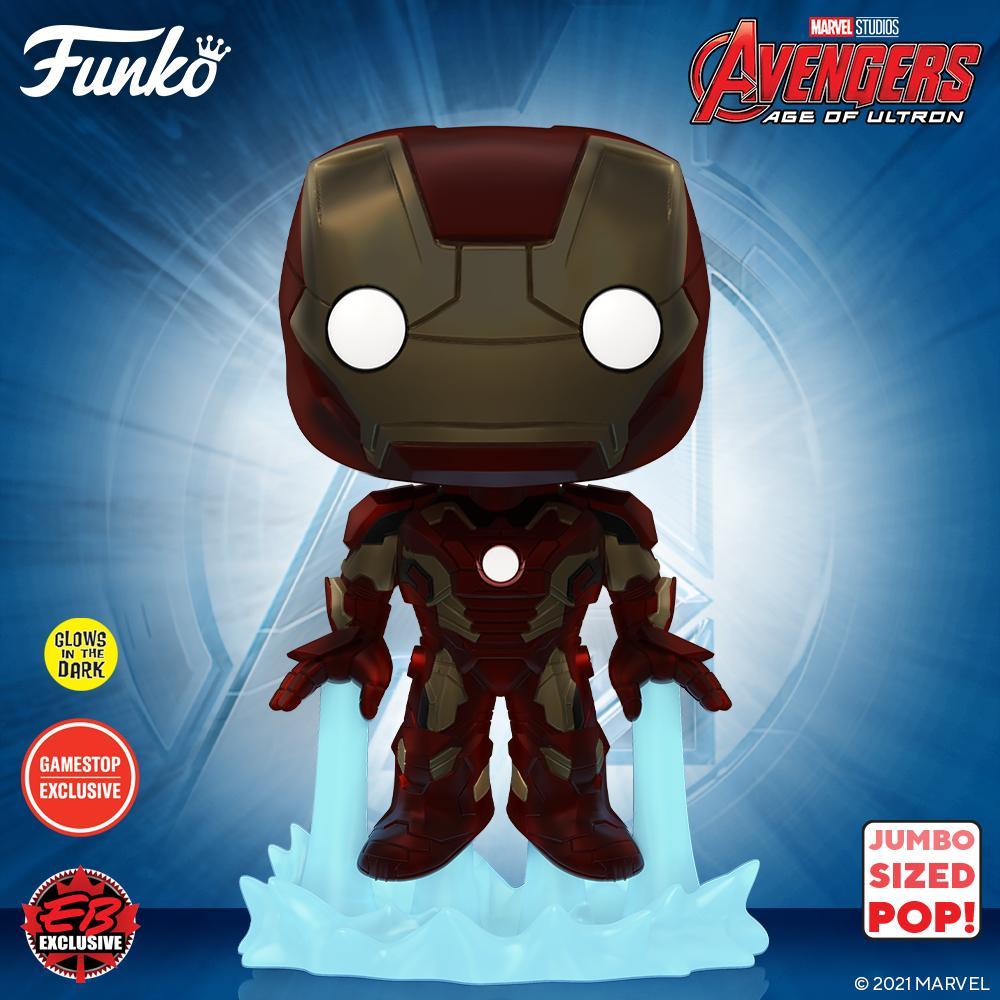 Iron Man lands in Supersized POP and GITD
As a tribute to one of the most popular Marvel superheroes (and one who was quite emotional at the end of Avengers Endgame...), Funko unveils a new POP of Iron Man (aka Tony Stark) straight from the Avengers Age of Ultron movie.
Double surprise for the fans since it is a Supersized POP (10'' - 25cm) and Glow in the Dark. It takes the original Iron Man Mark 43 #66 POP, the very first POP of the Avengers: Age of Ultron set where we discover Iron Man in full takeoff.
The POP is perfectly done with the glow-in-the-dark effect on Iron Man's armor at the level of the eyes and the heart, as well as on the propulsions that allow the superhero to take off from the ground. Among the 38 POPs dedicated to the character by Funko, this one is one of the few of this size. Note that this is not the biggest Iron Man POP since Funko recently released an 18" POP of the latter...
Franchises related to this news 💖