Announcement Coming Soon
Published on 05 April 2022 by William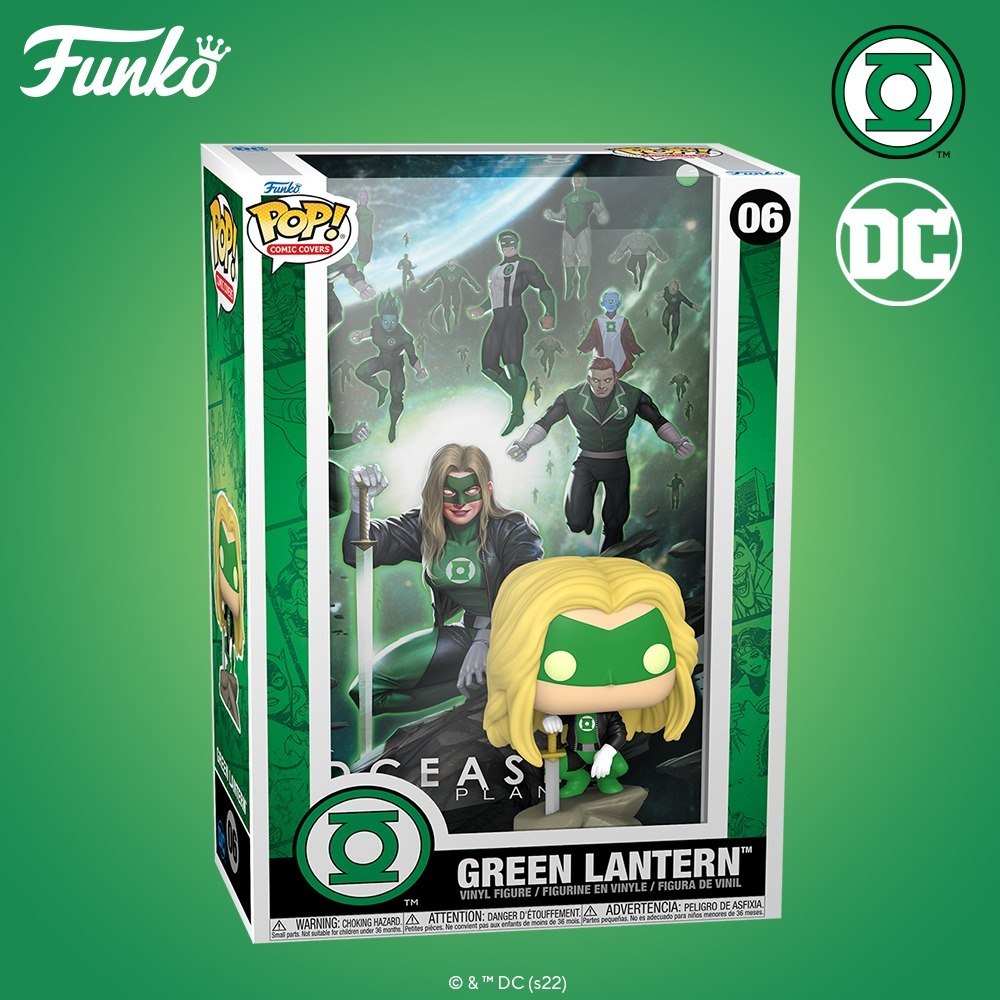 Green Lantern Comic Covers Funko POP
Funko unveils a new POP Comic Covers, these POPs featuring the covers of the most popular comics. For the occasion, we stay in DC with the DCeased Dead Planet comic in which Darkseid has infected the planet and turned everyone into a zombie!
While Hal Jordan aka Green Lantern has been defeated, Black Canary (Dinah Lance) is selected to become the new Green Lantern, with the mission of spreading the serum in order to heal the more than 600 million people infected by the virus... She is the one on the cover of the DCeased comic. In this mission, she will team up with Superman.
As for all the POP Comic Covers, the Green Lantern POP figurine takes the details of the cover with meticulousness. Dinah Lance is shown in the Green Lantern costume, although she is wearing the leather jacket reminiscent of her "past" as Black Canary. She is crouching on a rock with her hand resting on a sword.
Franchises related to this news 💖
POP related to this news 🧙‍♂️