Announcement Coming Soon
Published on 20 April 2022 by William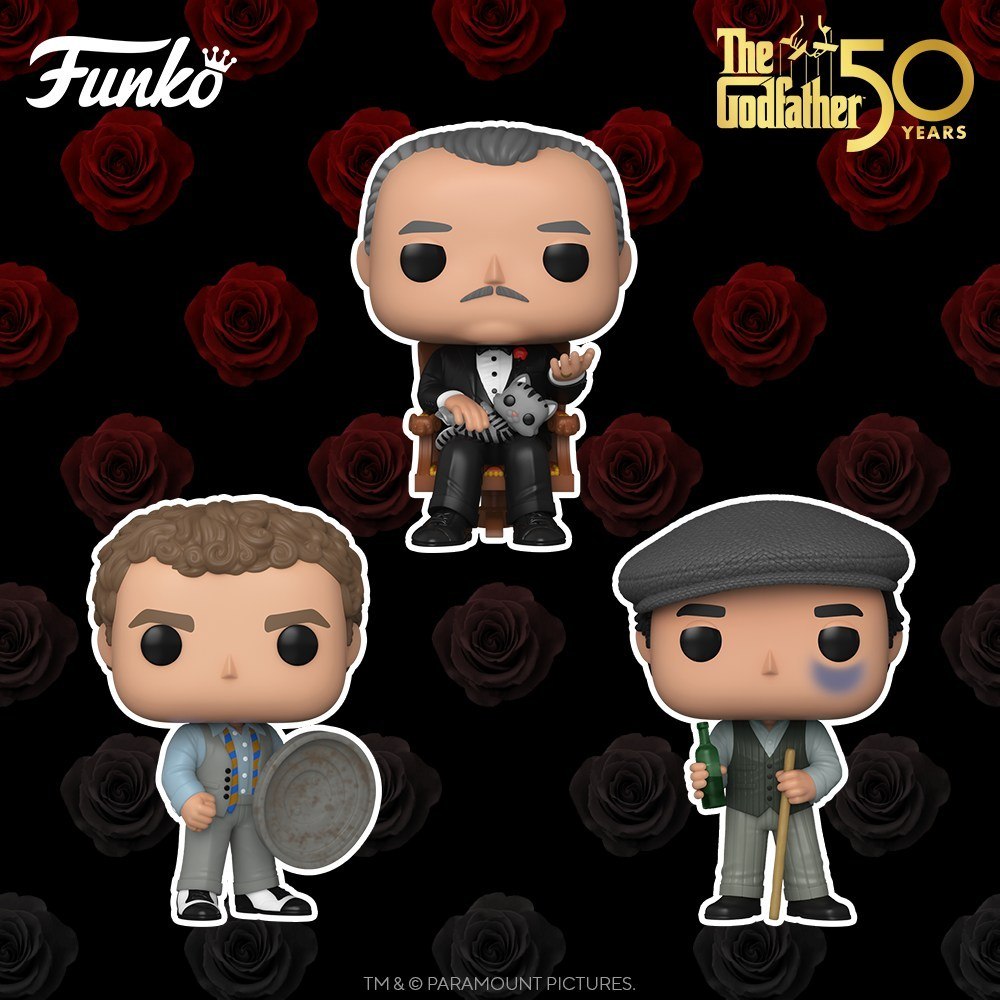 Great tribute from Funko to the Godfather movie
Funko is celebrating the 50th anniversary of Coppola's 1972 masterpiece The Godfather, which highlights the war between the mafia families in New York. These are three POPs that Funko has just unveiled, but we hope there will be more for this exceptional set!
To inaugurate this "anniversary" collection, Funko has naturally chosen "the Godfather" Don Corleone, but also his two sons who play a central role: the eldest Sonny who was naturally to succeed his father at the head of the family, and the youngest Michael who was to be preserved from all the criminal activities of the family ...
The three POP figures are perfect tributes to each of the characters: Don Corleone dressed in his black suit and sitting on his armchair, stroking his cat while he is using his influence to blackmail an enemy; Sonny with his brawling air that reminds us of his quick temper and lack of maturity; and finally Michael with his cap and his wounded eye!
Of course, fans of the movie will appreciate these new figures that dust off the Godfather Funko POP collection. Especially since, just by looking at the Don Corleone figure, we can imagine him saying "We're going to make him an offer he can't refuse"...
Franchises related to this news 💖