Announcement Coming Soon
Published on 08 May 2022 by William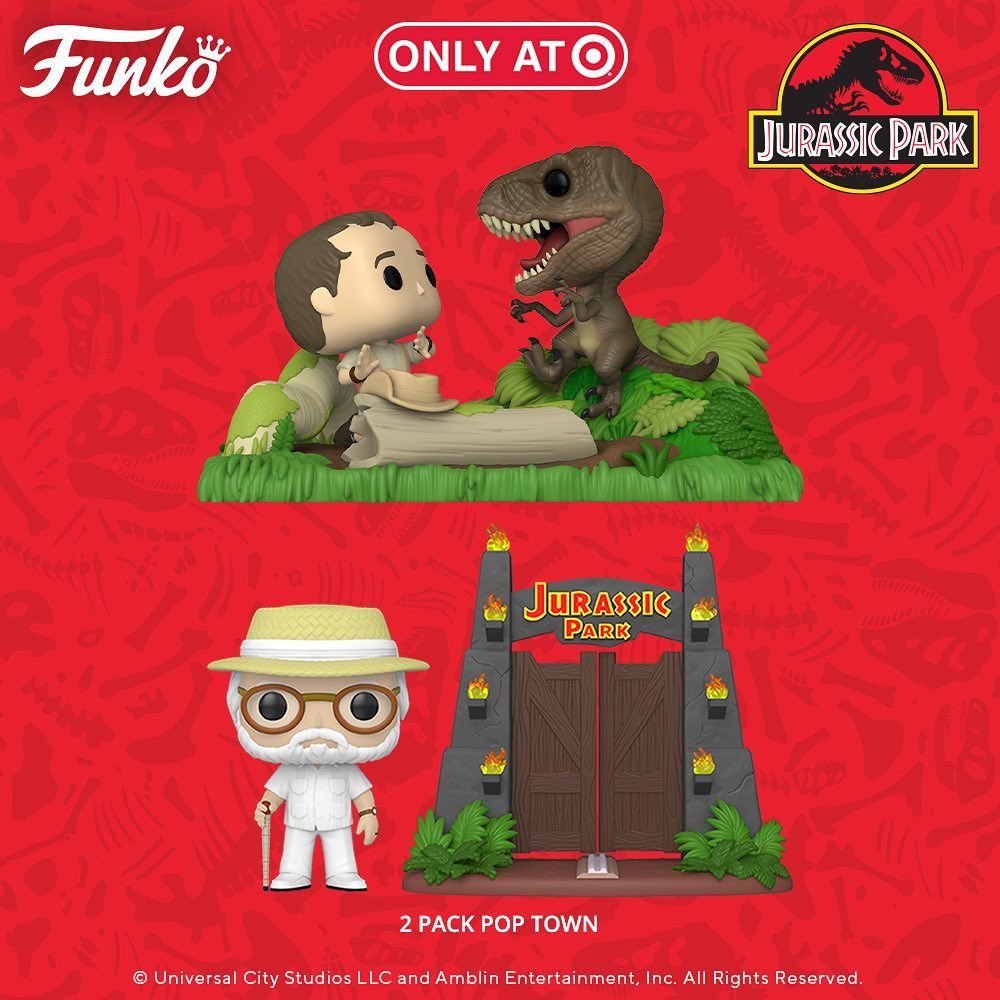 Funko unveils two sublime Jurassic Park POPs
These are two nuggets that Funko has just unveiled, taken from the very first Jurassic Park: a Movie Moment POP and a Town POP that will undoubtedly join the shelves of fans. With Jurassic World 3 coming out soon, Funko continues to release new POPs from Jurassic Park for our pleasure.
The POP Town presents John Hammond in front of the doors of Jurassic Park. It is certainly one of the most beautiful POP figurines of the set as it is representative of Steven Spielberg's movie. It is indeed when the helicopter arrives and the huge doors of the park open that we understand that Hammond succeeded in his bet: to revive the dinosaurs and create the very first park on an island.
Hammond's figurine is perfectly faithful to the character, in his white colonial outfit, with his straw hat and leaning on a cane decorated with an amber fossilized mosquito (the mosquito having allowed to find the DNA of dinosaurs). The doors are sublime (even if we would have appreciated a Supersized POP for the occasion...) bearing the name "Jurassic Park" and decorated with torches and plants reminding of prehistory.
The POP Movie Moment recalls one of the most spectacular scenes of the movie when the experienced hunter Muldoon, in charge of the security of the park, finds himself chased by velociraptors. His experience allows him to understand that he has just passed from the status of hunter to that of prey, but despite this he will not be able to survive in front of these creatures qualified as the most intelligent dinosaurs. On the POP, Funko immortalized the moment when Robert Muldoon put his hat on a tree trunk and a Raptor jumped on him. A perfect Movie Moment that comes to the two other recently unveiled Movie Moment POP figures: the figure where Ellie Sattler is healing the Triceratops and the one where young Tim is also chased by the velociraptors in the park's canteens!
Franchises related to this news 💖