Announcement Coming Soon
Published on 07 August 2022 by William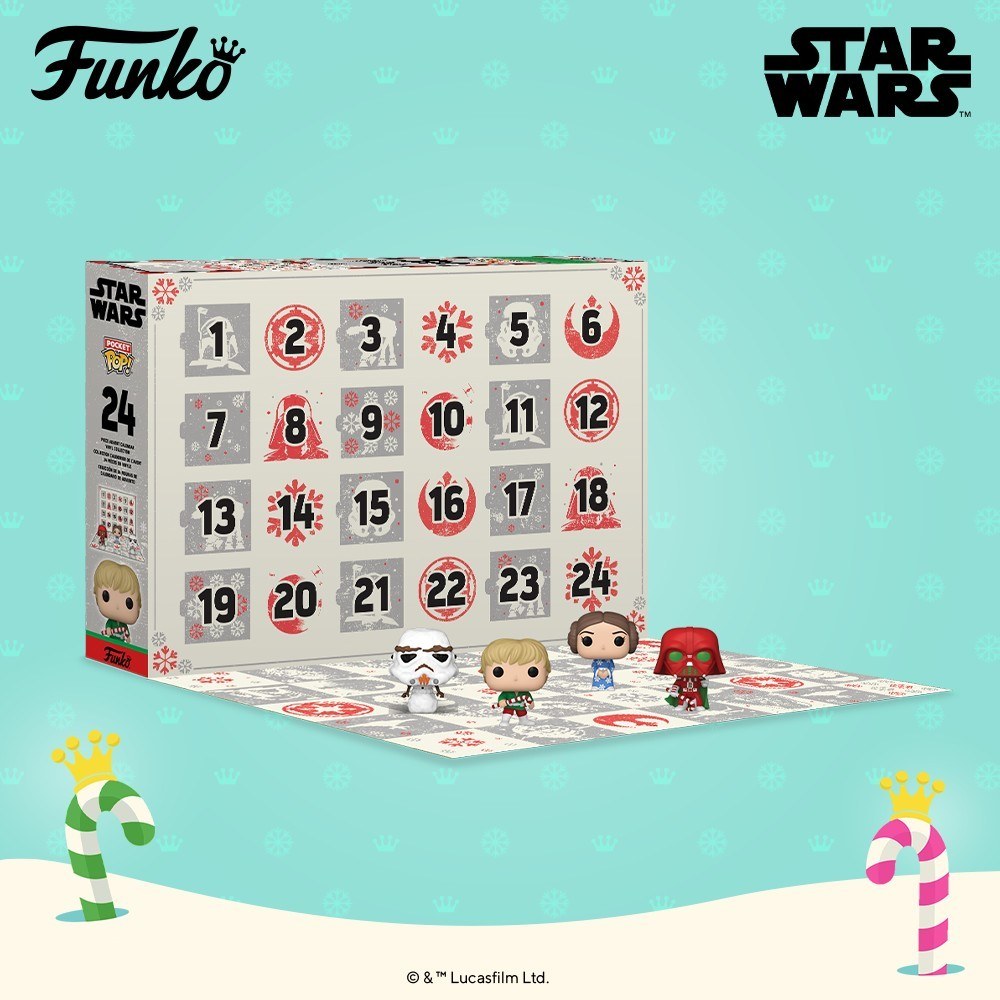 Funko unveils the first advent calendars for Christmas 2022
Funko is kicking off hostilities for the 2022 Christmas season by unveiling the first Funko POP Advent calendars! Like every year, the calendars will be very coveted and Funko POP fans will enjoy discovering a new Pocket POP every day.
Please note: the calendars should be available for pre-order at the various retailers as early as October to be sure that they will be in your home for the opening of the first slot on December 1st!
If we had some expectations this year (including a Stranger Things advent calendar that we were hoping for...), Funko has so far raised the veil on 3 calendars that we invite you to discover.
The Harry Potter Advent Calendar Funko POP 2022
This is one of the must-haves since it's the fifth year in a row that Funko offers a Harry Potter calendar. Of course, it also shows the success of the saga which lends itself perfectly to the magic of the end of the year holidays...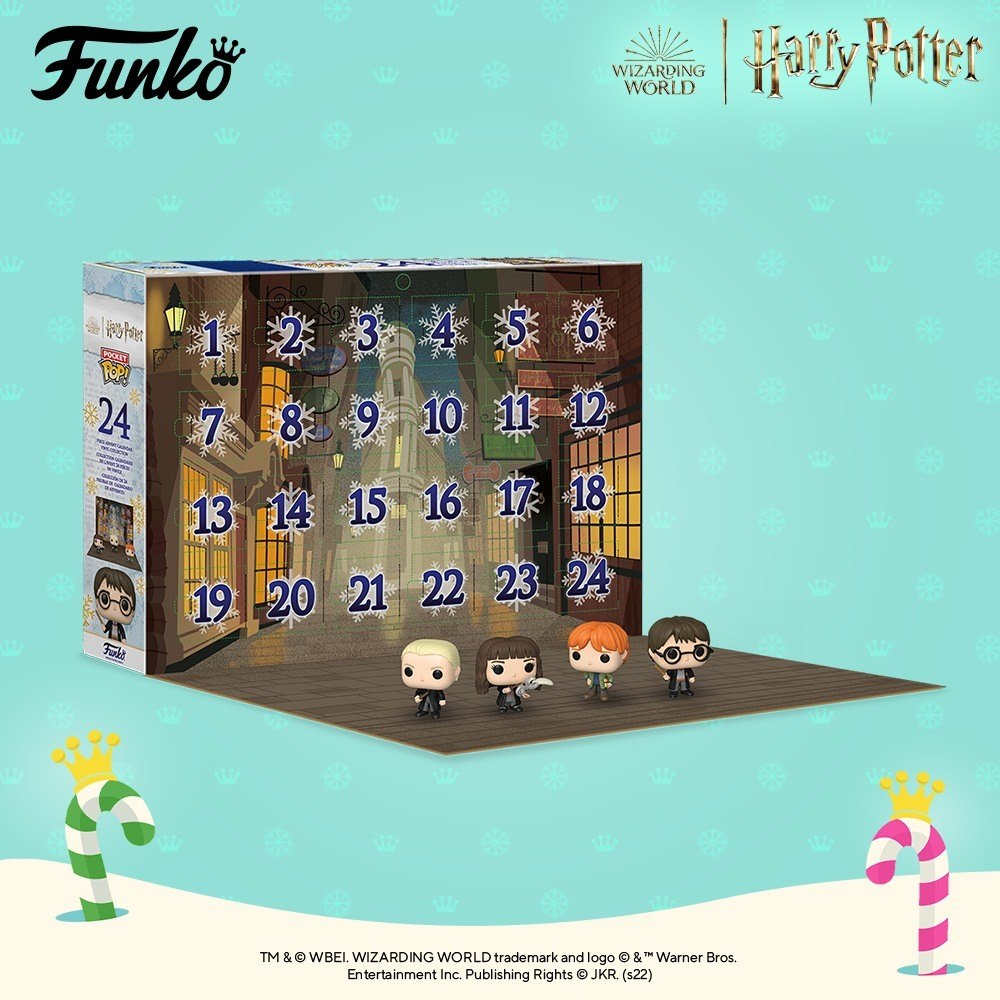 The Marvel Funko POP 2022 Advent Calendar
Marvel makes its comeback with this 2022 Advent calendar, the last (and only) one offered by Funko was in 2019. It is therefore with joy that fans of the MCU will be able to collect the Avengers with a choice of POP that seems to have been focused on the "holiday" versions of the figures. Indeed, the visual shows us Groot with a Christmas garland, Spider-Man with a Santa hat or even a "Gingerbread" version of Captain America!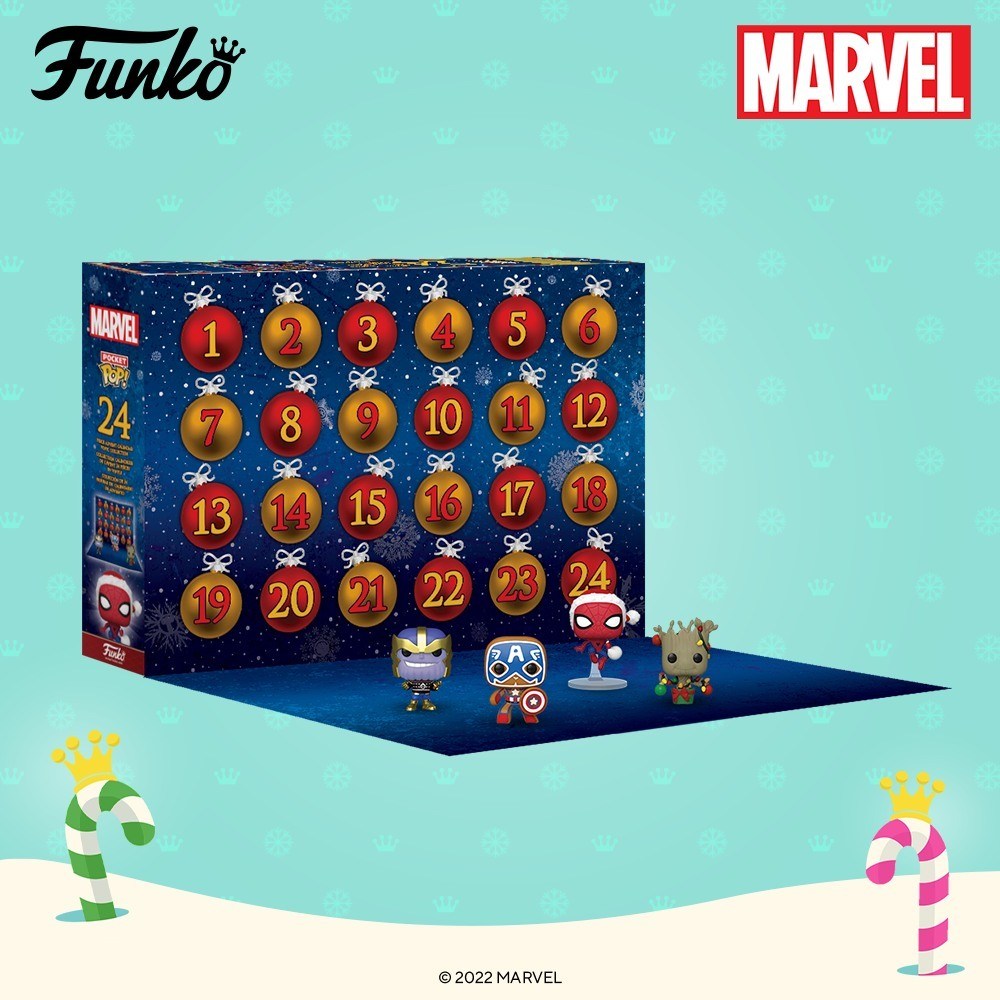 The Star Wars Funko POP 2022 Advent Calendar
With a year full of Star Wars spin-off series (new season of The Mandalorian, Obi-Wan Kenobi, etc.), it was a safe bet that Funko would continue to ride the wave. Fans will not be disappointed as Funko has selected the most famous characters of the galaxy, who also dressed up for the occasion.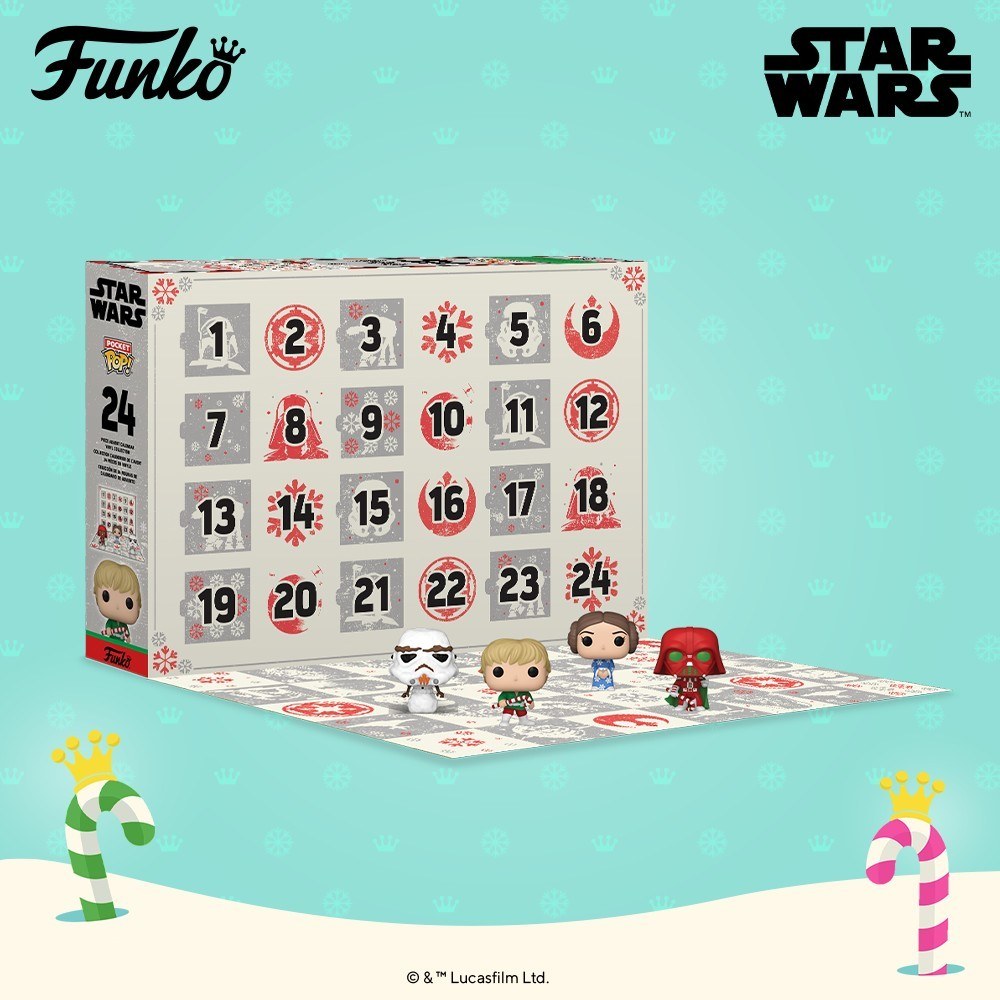 (Rumor) A fourth calendar soon announced?
Let's end this news on a rumor for the fourth calendar. Not yet officially unveiled, it would be a Disney calendar featuring Mickey and his friends. Stay tuned...
Please note: as Funko unveils more information, we will update our article on funko pop 2022 advent calendars.