Announcement Coming Soon Event
Published on 27 January 2023 by Juliette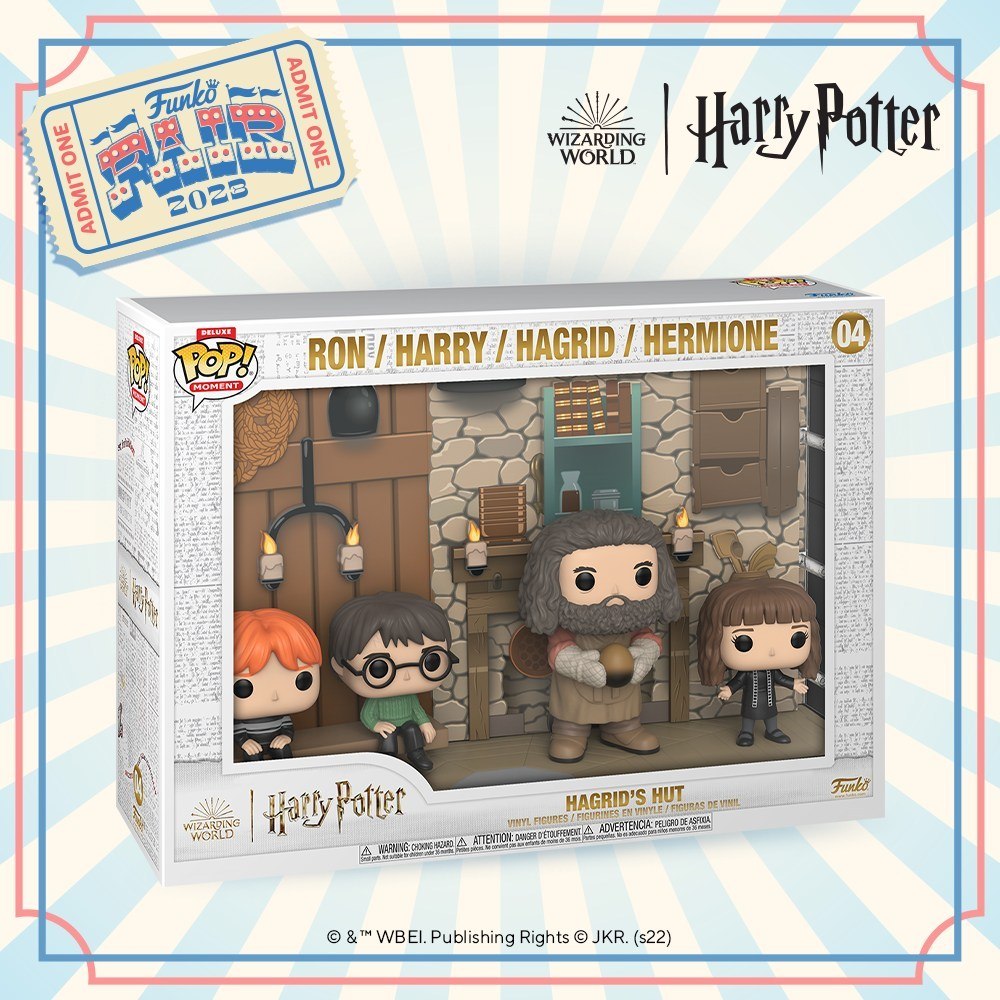 Funko unveils the 4th POP Deluxe Moment: Harry Potter
Announced at the end of last year, the POP Deluxe Moments feature a scene from a movie. The first three were unveiled for the holidays and naturally paid tribute to Christmas classics with Mommy Missed the Plane, The Tree Has Balls and Elf. This time, Funko takes us to the must-haves of this decade with a Deluxe Moment POP from the very first Harry Potter movie.
Taking advantage of the announcements for the Funko Fair 2023 Convention, Funko has unveiled this 4th Deluxe Moment POP. What better choice than to take us back to Hagrid's cabin to pay homage to Harry Potter at Philosopher's Stone? That's what Funko has chosen by representing the scene where the young wizards are next to the half-giant Hagrid who is holding a dragon's egg in his hands.
As for the first Deluxe Moment POPs, Funko has made a whole set (here representing Hagrid's cabin) and the characters are placed on a base on which appears the name of the movie and its year of release.
This POP takes us back to the origins of the saga, where we discover Hermione, Ron and Harry as young children as they enter Hogwarts. The scene also reminds us of the strong friendship that will be born between the three protagonists and Hagrid while underlining the hilarious side of the character since the latter is represented with his gloves while he holds the egg just out of the fire!
In the background, we find the warm and atypical atmosphere of the cabin with its candles, its stone walls and its imposing fireplace. A beautiful room for the fans of the saga which will certainly not be the last one considering the number of films.
This POP also brings a touch of nostalgia for all the fans of Hagrid and his interpreter Robbie Coltrane who died at the end of last year... A nice way to continue to honor his memory and his talent!
Franchises related to this news 💖
🗯 News, deals, tips, coming soon,... Don't miss anything and join the community of Funko POP! fans