Announcement Coming Soon
Published on 15 January 2022 by William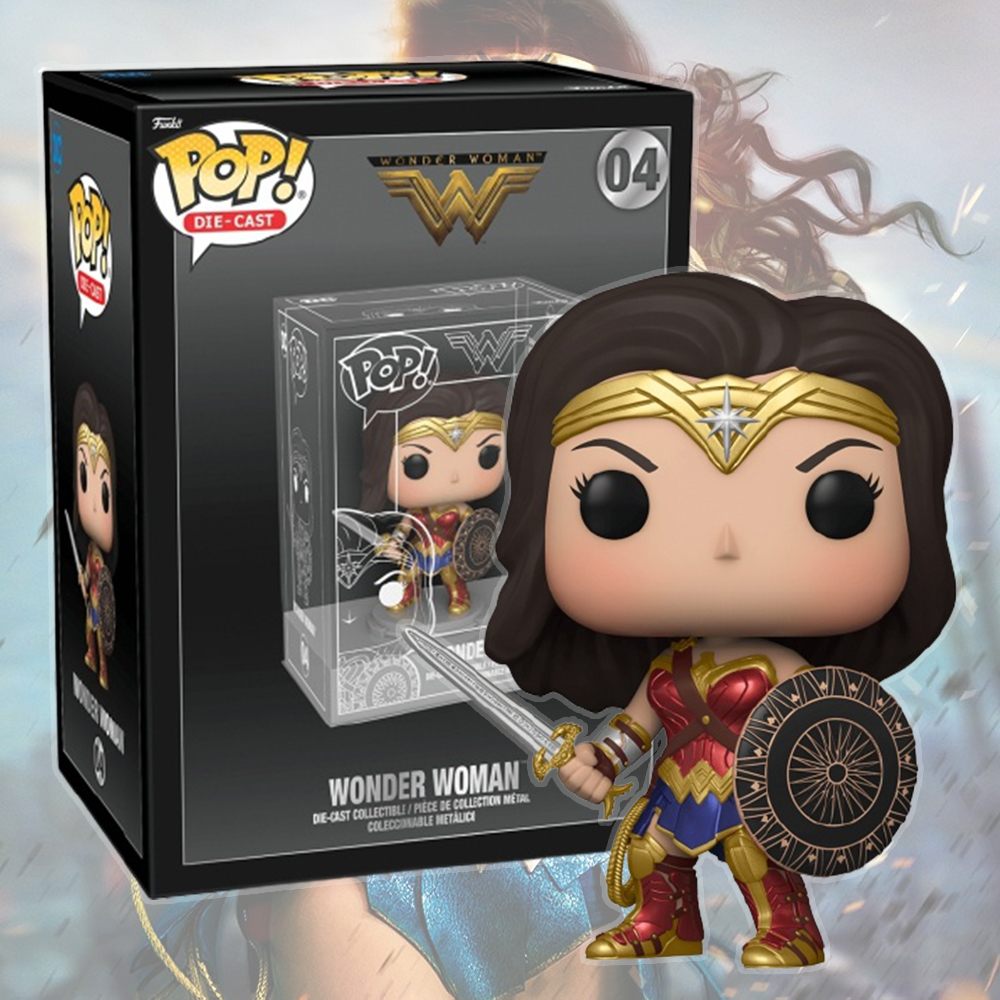 Funko unveils the 4th Die-Cast POP
The Funko POP Die-Cast are the brand new POP figures unveiled by the Funko brand last July. Their particularity? They are not made of vinyl (plastic), but from a metal alloy and presented in an acrylic case with the same graphic markers as the Funko POP boxes!
DC and Marvel are (for now) the only licenses to have this type of POP in Die Cast version. The first three POPs feature Batman, Iron Man and Captain America. A cast rich in superheroes and testosterone! So let's make room for a more feminine figure for this fourth POP: Diana Prince aka Wonder Woman.
The Wonder Woman POP collection is already well stocked, with Wonder Woman (first movie), Wonder Woman 1984 and the Wonder Woman 80th anniversary set. In total, the DC superheroine alone has no less than 73 figures in her likeness, including this brand new POP.
Wonder Woman, also known as Princess Diana, is the daughter of Queen Hippolyta. Her story mixes mythology and the modern world since she takes part in the strong events of the last century with the world wars. It must be said that the superheroine appeared in 1941, justifying that the world wars are the main theater of her action...
With this brand new Die-Cast POP of Wonder Woman, Funko proposes a re-edition of the POP #372, this time in metal. Very good choice since this POP is very faithful to the character by taking back the main attributes of the superheroine, whether it is her physique but also the weapons that we discover on the POP.
Indeed, the POP figure presents Wonder Woman holding in one hand her God-killing sword, in the other a heavy bronze shield. Her lasso of truth is also attached to her waist and she naturally wears her wrist guards and her tiara on her forehead.
Finally, Wonder Woman takes on the features of the actress Gal Gadot who plays the princess of the Amazons, with her long brown hair and her luminous look. She is dressed in her battle dress mixing an ancient Greek style and modern. She wears her sandals, blue skirt and red and gold top, perfect colors for a superheroine!
Franchises related to this news 💖
POP related to this news 🧙‍♂️