Announcement Coming Soon
Published on 03 March 2023 by William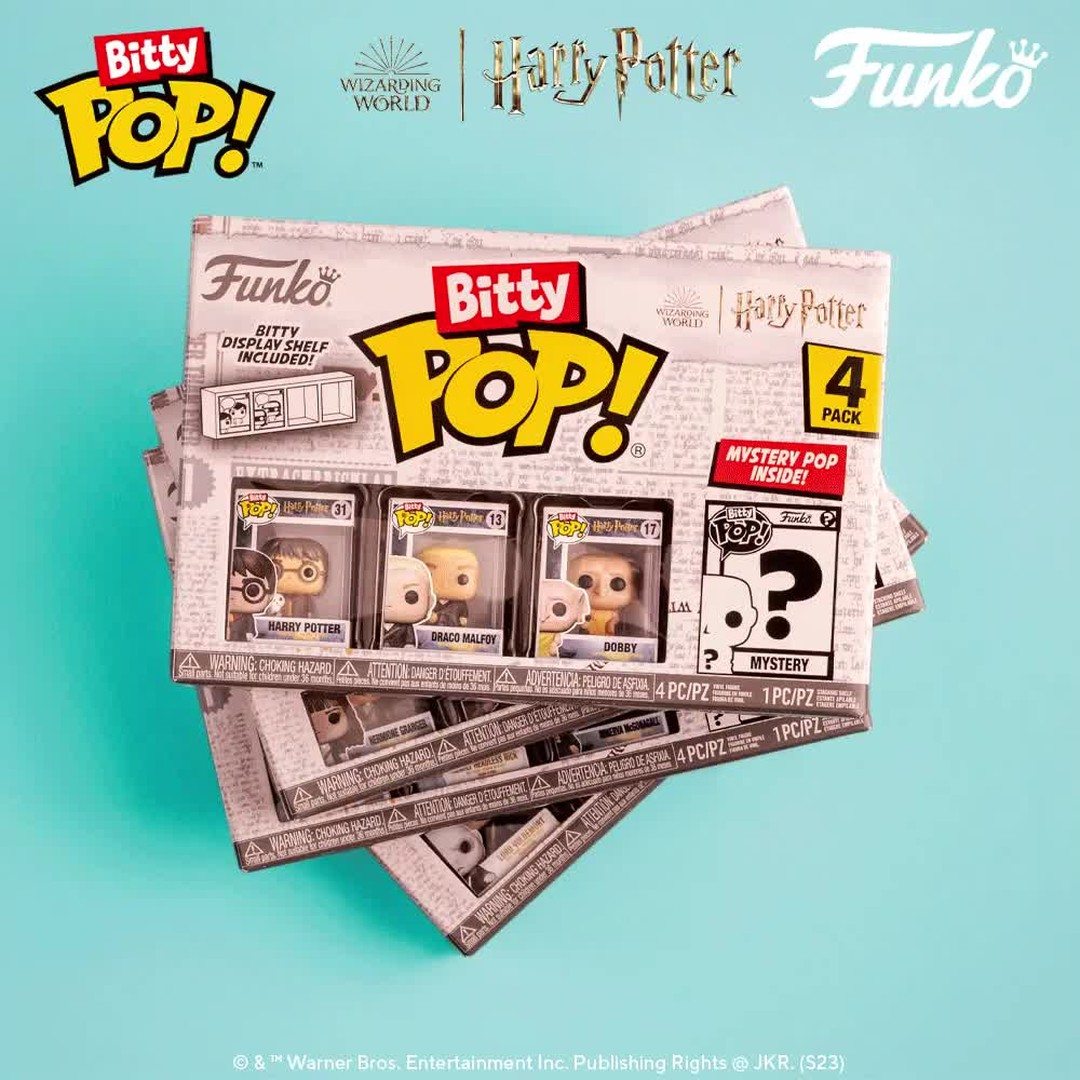 Funko unveils the 4 series of Bitty POP! Harry Potter
Funko announced a few weeks ago the launch of brand new POPs called Bitty POP!, miniature POP reproductions of the most popular licenses, sold by 4 units with a small storage set. The particularity? On the 4 POPs of the pack, only three are known, the fourth is a Mystery POP!
To inaugurate the Bitty POP, what could be better than to go back to the Harry Potter POP collection? This is what Funko did by unveiling the 4 Harry Potter Bitty POP "series". In total there are 16 Bitty POP figures (4 rows of 4 figures) to collect.
The main characters are there of course with Harry, Ron, Hermione, but also the teachers of Hogwarts and of course the "bad guys" starting with the one whose name must not be pronounced... We notice that Funko has chosen the figurines particularly well, certainly based on the best sales of POP in "normal" size.
Note: the Harry Potter Bitty POPs reproduce the original POPs, with the small box and the number associated with the normal POP, but the details are less complete and Funko sometimes had to simplify the figure to make it feasible in this miniature format. As a reminder, the Bitty POPs are only about 2.5cm high!
With these first Bitty POP! figures, we also discover a bit more about how they work and how to collect them all:
There are 4 sets of Harry Potter Bitty POPs (for the moment);
There are 4 "mystery" POPs with different probabilities to get them (between 1 chance on 3 and 1 chance on 6 for the rarest).
Franchises related to this news 💖
POP related to this news 🧙‍♂️
🗯 News, deals, tips, coming soon,... Don't miss anything and join the community of Funko POP! fans