Announcement Coming Soon
Published on 08 June 2023 by Juliette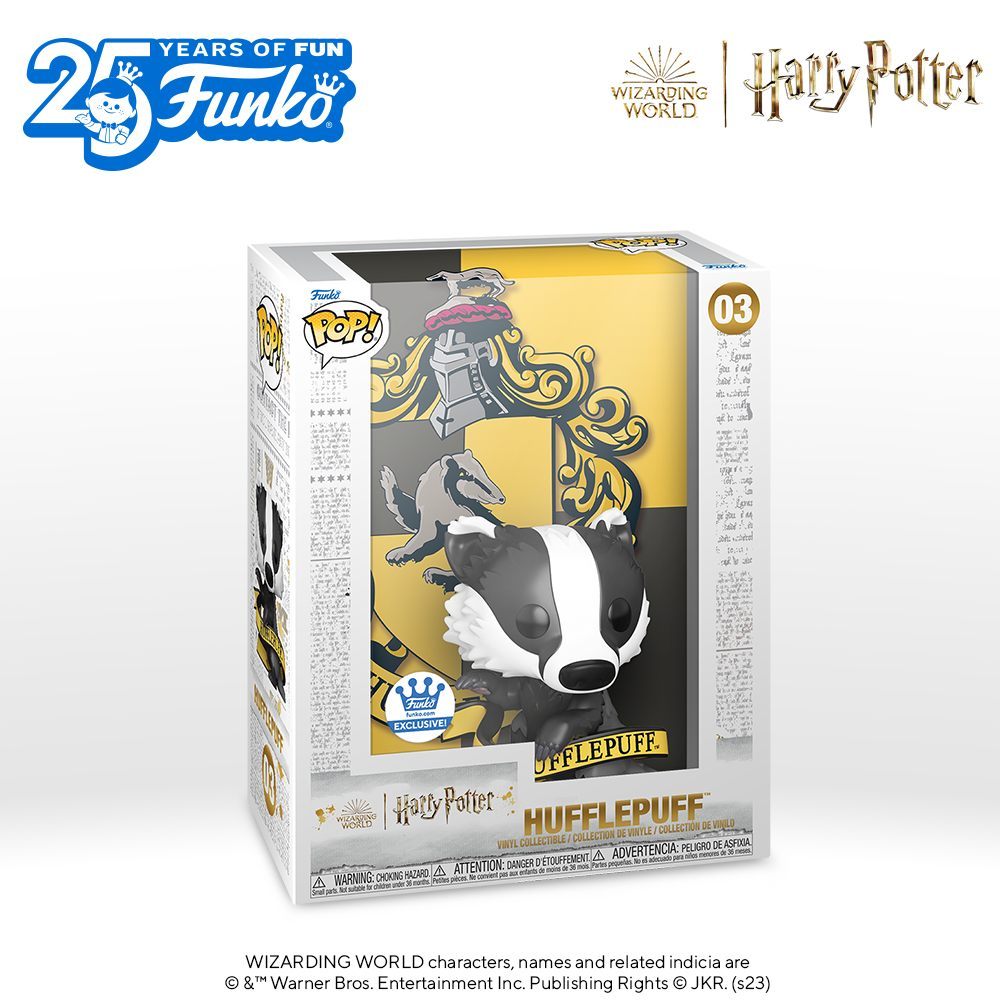 Funko unveils POP Art Covers of the Houses of Hogwarts
Although it's the Sorting Hat that decides, you're bound to have a preference and feel "closer" to one of the four Hogwarts Houses. Well, rejoice, because you'll be able to collect the standards and mascots of your favorite Houses in Harry Potter, as Funko has unveiled the first POP Art Covers of the houses.
Indeed, Funko has just unveiled the first POP Art Covers from Harry Potter, focusing on the four houses into which the students are divided at the start of the new school year at Hogwarts. Each house has its own colors, standard and, of course, mascot, and Funko has created a highly artistic (and very successful) version of these, reflecting the values of the different Houses.
The first POP to be unveiled is that of Gryffindor, the House which is certainly the best known, and for good reason is home to Harry, Ron and Hermione, as well as Albus Dumbledore and Professor Minerva McGonagall. With its red and gold colors, its banner is almost regal, especially since its mascot is the Lion. The Gryffindors are renowned for their courage, bravery and determination!
The second POP Art Cover is for Hufflepuff, with its duo of yellow and black colors. Symbolizing loyalty, hard work and justice, the students who join the House of Hufflepuff are known for their benevolence and ethics. Among the best-known in the Harry Potter saga are Cedric Diggory, captain of the Quidditch team selected to represent Hogwarts in the Three Wizards Tournament, and Nymphadora Tonks, one of the members of the Order of the Phoenix.
For each of its two houses, Funko offers a POP of the mascot: the Lion for Gryffindor, the Badger for Hufflepuff, and has designed a large house banner with its coat of arms. The mascot POPs are particularly successful and detailed, giving a very "noble" effect to each of the Houses.
For the moment, only two of them are available, but it's inconceivable that Funko would stop there. So you'll have to be patient if you want to collect all the Hogwarts standards!
Franchises related to this news 💖
🗯 News, deals, tips, coming soon,... Don't miss anything and join the community of Funko POP! fans