Announcement Coming Soon
Published on 10 November 2021 by William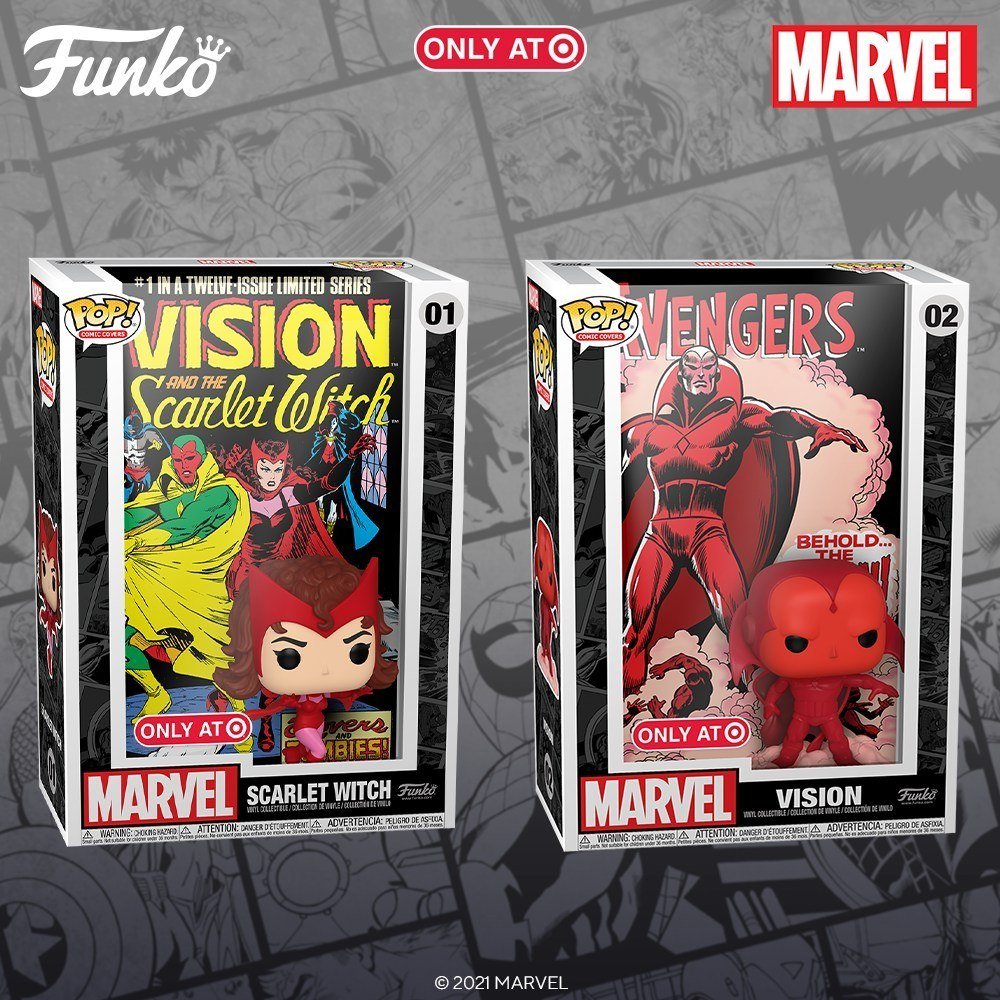 Funko unveils Marvel Comic Covers POP
The new releases are always great when it comes to Funko POP, and the figurine brand knows how to surprise us every time. For today, we discover two new POP Comic Covers, and if Funko got us used to its POPs at DC with the Batman and Superman issues, it is now at Marvel that we find these exceptional figures.
Funko has unveiled two POP Comic Covers: the #01 with Scarlet Witch on the cover of the comic book "Vision and the Scarlet Witch", and the #02 of Vision in the comic book "Avengers". Vision and the Scarlet Witch is a comic released in 1982. Funko offers us here a POP with the cover of volume 2 and drawn by Richard Howell. As for Vision, this is comic #57 where we see the superhero appear for the first time at Marvel. The issue is entitled "Behold... the Vision!
As with the DC POP Comic Covers released earlier this year, these POPs feature the characters from the cover, but also have a base and background featuring the comic cover, making these figures perfect collectibles for fans who own the comics!
Franchises related to this news 💖