Announcement Coming Soon
Published on 12 October 2021 by Juliette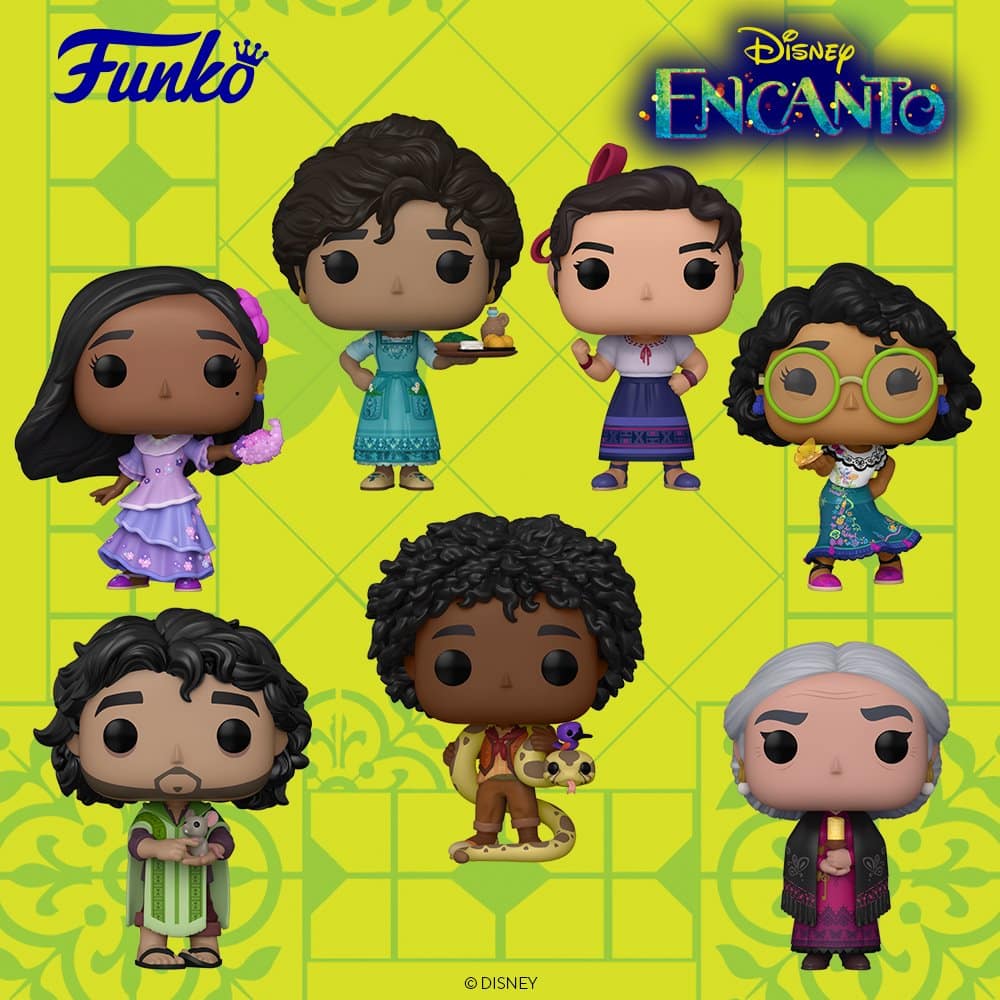 Funko unveils Disney's Encanto POPs (the fantastic Madrigal family)
Each release of a new Disney movie is an event and Funko celebrates the arrival of Encanto in the best way by unveiling 7 POPs from the characters of the movie. Encanto is an animated film that will be released at the end of November in theaters and on the Disney+ streaming platform.
Encanto tells the story of the Madrigal family who live hidden in the mountains of Colombia. Their magical, animated home is in a village called Encanto where all the children are endowed with powers. All except Mirabel who is the only one who is "ordinary". While her siblings have extraordinary gifts such as supernatural strength or healing powers, Mirabel is nothing special, except for being the only one who can preserve the magic of Encanto...
Mirabel is described as "flawed, strange and eccentric, but also deeply emotional and incredibly empathetic", descriptions that promise an exceptional and engaging character!
For this announcement, Funko has unveiled the first seven POPs of the animated film. We find of course a POP of Mirabel, but also the figurines of the other members of the Madrigal family as his sister Isabela, his cousin Antonio or his grandmother Abuela Alma. Finally, we are also eager to discover the other characters unveiled by Funko: Bruno, Julieta and Luisa.
Franchises related to this news 💖
POP related to this news 🧙‍♂️