Announcement Coming Soon
Published on 30 January 2023 by William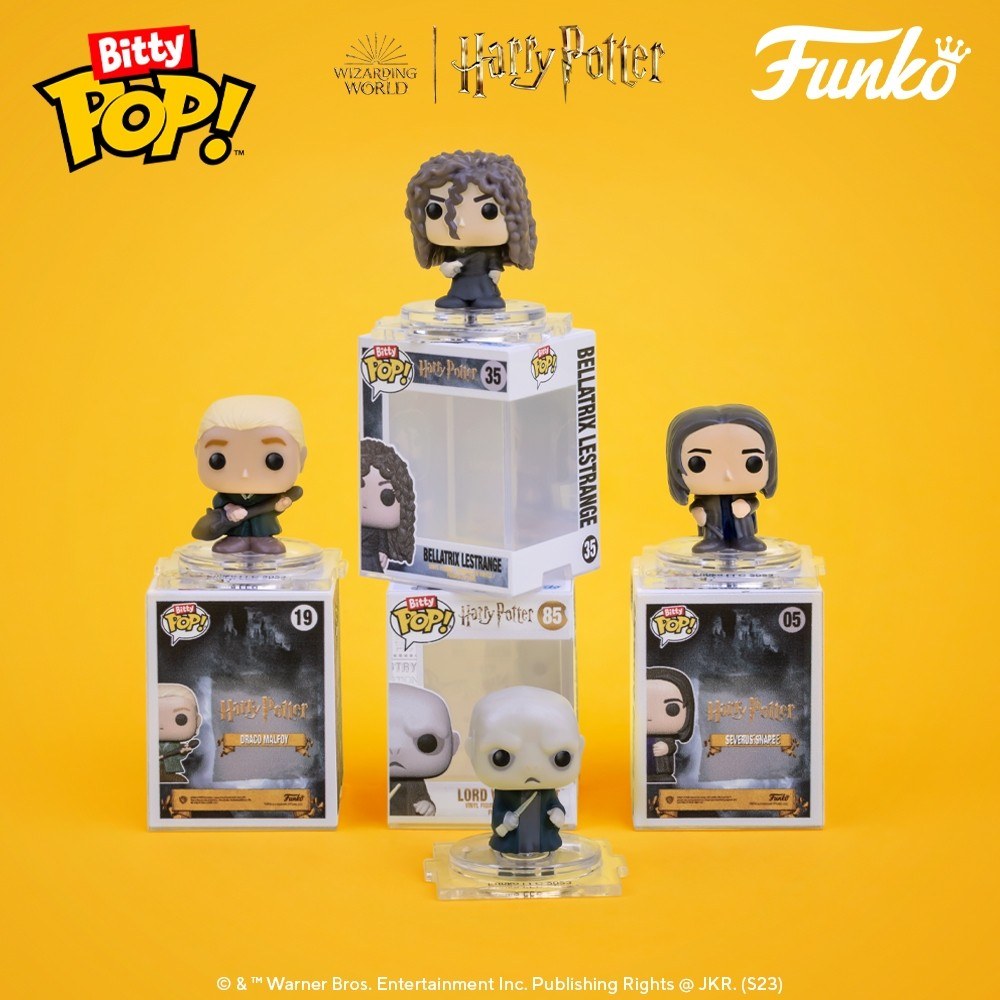 Funko unveils Bitty POP
At the London Toy Fair 2023, Funko unveiled a brand new type of POP: tiny figures (even smaller than the Pocket POPs) that are reproductions of the standard size figures.
For this announcement, Funko unveiled 16 Harry Potter Bitty POPs, allowing us to know a bit more about these new POPs. They will be sold by 4, all in an acrylic case to protect them.
Please note: among the 4 POPs of the pack, only three are revealed on the packaging, the 4th one is a mystery POP, adding some spice to the hunt!
Each of the Bitty POPs is a reproduction of the original version: the box with the original number, the figurine with the different details, etc. The only particularity is that the figurines are all fixed on a small transparent base to keep them standing. Indeed, their small size (2.5 cm) means that they would not stand up!
It is possible to take out each box of the acrylic case but also each figurine of its box! This will allow you to create and personalize your sets of 4 Bitty POP.
For the launch, it is the Harry Potter license that inaugurates these new POPs but the first visuals unveiled by Funko let us think that other licenses will come quickly starting with Disney, Star Wars or DC superheroes.
Finally, as for the price, the Bitty POPs (which will only be sold by 4) should be proposed around 13$ for the "standard" POPs but maybe we will also see very soon GITD, Chase, etc. variants.
🗯 News, deals, tips, coming soon,... Don't miss anything and join the community of Funko POP! fans