Announcement Coming Soon
Published on 07 February 2022 by Juliette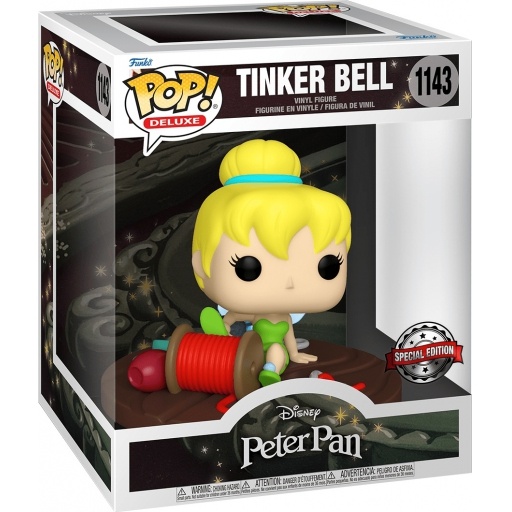 Funko unveils a unique Tinkerbell's POP
Originally a secondary character in Peter Pan, Tinkerbell has captured the hearts of many fans. Funko pays a nice tribute to her with a Deluxe POP of Tinkerbell trying to unwind the spool of yarn.
It's always a pleasure when Funko pays tribute to the great Disney movies. Peter Pan is naturally one of them and Funko's choice to offer a Tinker Bell POP Deluxe is a very good one. Indeed, "Tinker Bell" plays a central role in the magical universe of Peter Pan and, with this figurine, Funko recalls one of the most mythical scenes of Peter Pan.
For this POP, we find the mischievous Fairy sitting near the red thread reel. She is naturally wearing her green dress and Funko has perfectly represented the physical features of the little character: her blonde hair, her made-up eyes and especially her wings on her back!
Disney fans will certainly not miss this POP which is certainly the centerpiece of the Peter Pan POP set.
Franchises related to this news 💖
POP related to this news 🧙‍♂️