Announcement Coming Soon
Published on 13 February 2022 by Juliette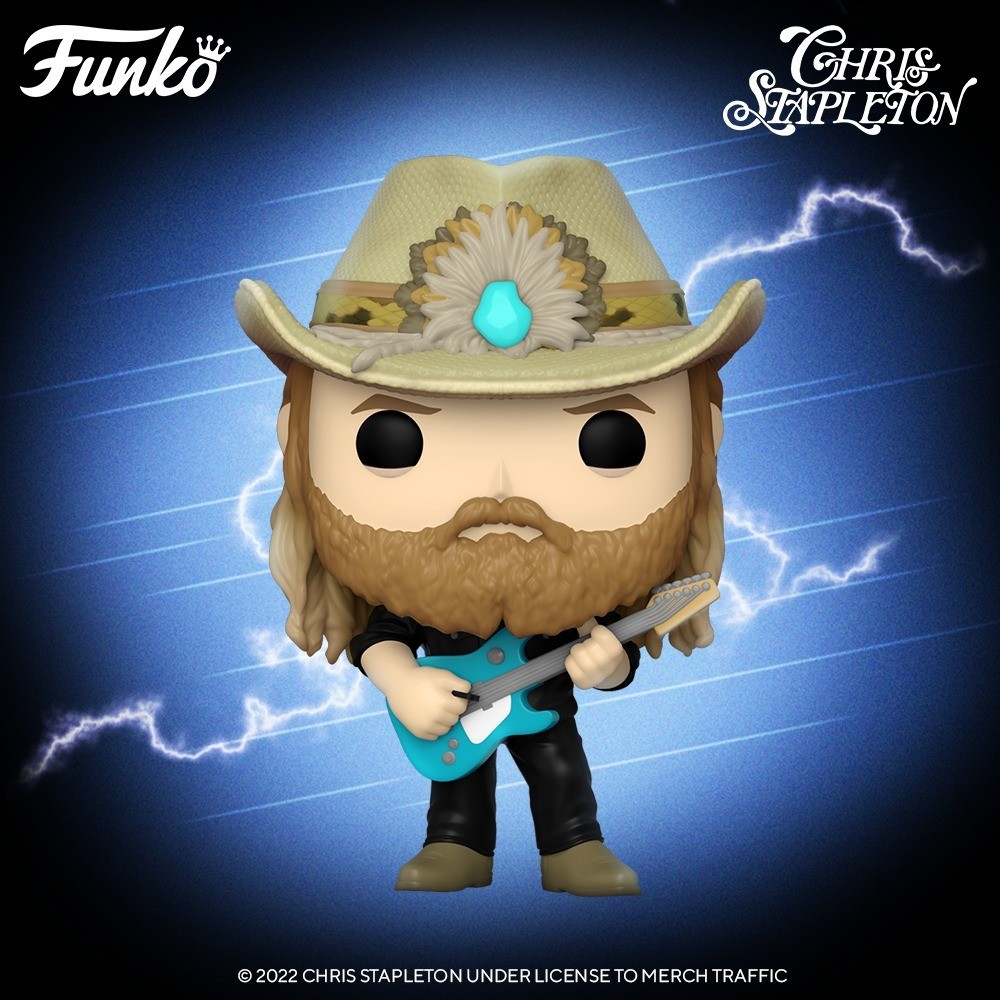 Funko unveils a POP of Chris Stapleton
Funko dedicates the singer and guitarist Chris Stapleton with a POP in his effigy! With Chris Stapleton's POP, it's all country music that is consecrated in Funko POP! Emblem of Nashville, Chris Stapleton is also known for his collaborations with artists of various universes such as Justin Timberlake, Ed Sheeran or Bruno Mars.
For the occasion, Funko unveiled a POP in the image of the singer-songwriter. Dressed in black, he wears of course his cowboy hat which still allows a glimpse of his long hair and his imposing beard. Chris Stapleton is represented strumming his guitar on this POP figure, a blue guitar matching the jewel that adorns his hat. The only thing missing is his denim jacket and it would be more than perfect!
The fans of the artist will appreciate that Funko offers a POP figure of Chris Stapleton, giving them the opportunity to put some country music on their shelves...
Franchises related to this news 💖
POP related to this news 🧙‍♂️