Announcement Coming Soon Event
Published on 31 August 2021 by William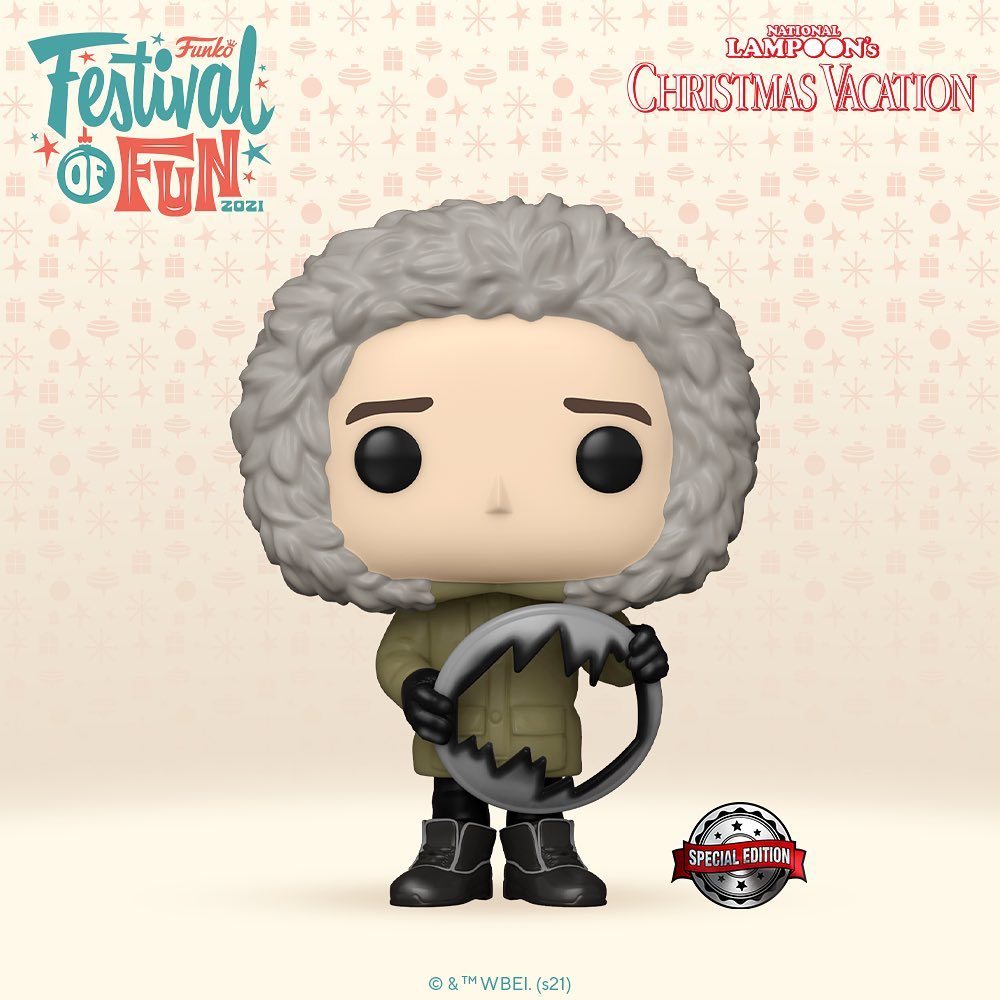 Funko unveils a new POP of Clark Griswold in Christmas Vacation
It is with this kind of film that we know that Christmas is magical, bringing us immediately back to wonderful memories. This movie? Christmas Vacation! The first figurines featuring the characters Clark Griswold and Cousin Eddie were released in 2015, but it seems that Funko is determined to bring them up to date for our greatest pleasure!
In a few days, two new POPs of the movie have been unveiled by Funko. The first one is the Rides POP of Clark Griswold carrying the Christmas tree on his car, and the second one is Clark Griswold holding the sled.
The film, released in 1989, is the second in a trilogy following the Griswold family. In this episode, Clark the father decided to organize a breathtaking Christmas for his whole family, counting on his year-end bonus to finance huge decorations: 25,000 light bulbs, a giant tree, etc. Unfortunately for Clark, the magnificent party turns into a fiasco and his year-end bonus is in danger of going right under his nose...
It's a pleasure to see Clark Griswold in POP again. Fans of the film will appreciate the Christmas spirit that comes out of the figurine, whether it's with the Rides POP which is certainly the most representative POP of the film, but also the one recalling the scene where Clark is sledding!
Franchises related to this news 💖