Announcement Coming Soon
Published on 07 May 2022 by Juliette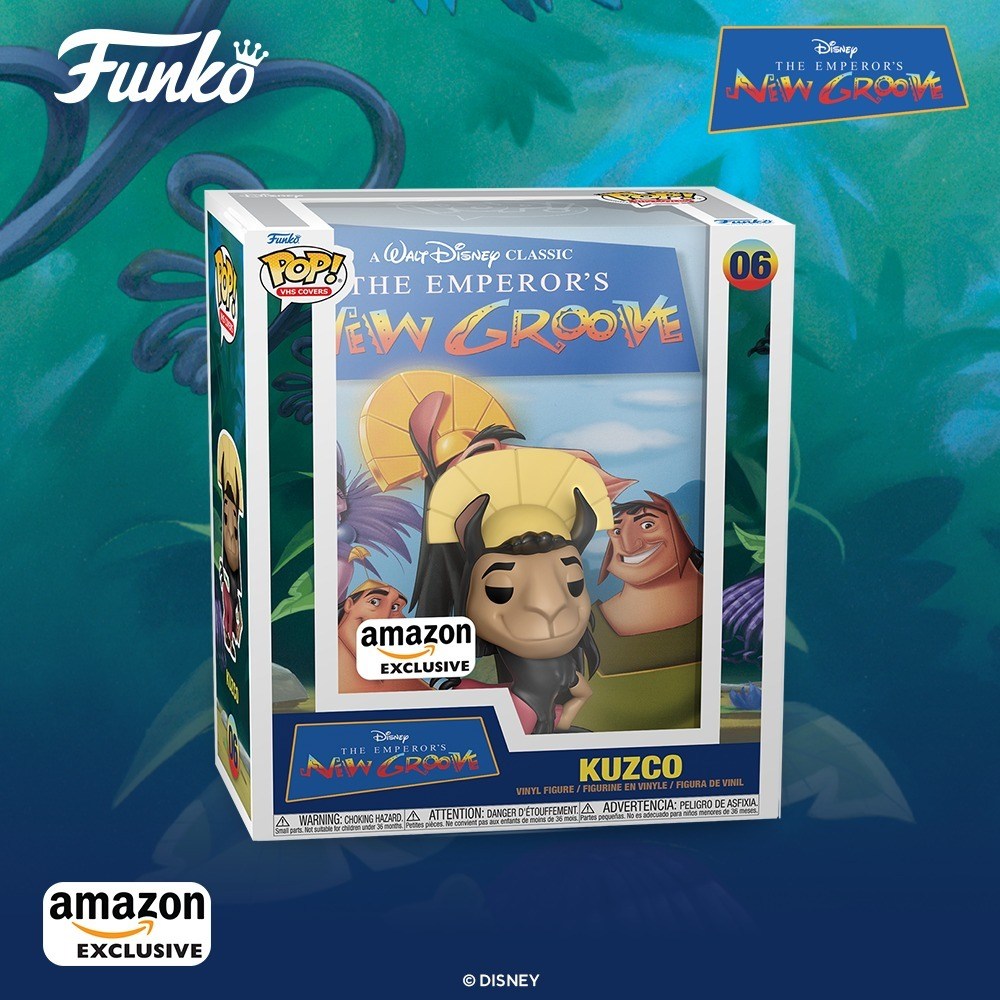 Funko reveals a new POP VHS of a Disney great
Kuzco arrives in POP VHS Covers with a very faithful representation of the cover of this Disney movie which is ranked in the top of the funniest movies of the Disney studios! So it's only natural that the movie released in the 2000s also finds a place in the Disney classics that Funko declines in POP "Comic Covers".
The story of Kuzco, the megalomaniac emperor follows the adventures of an Inca emperor who is full of himself until the day when he is transformed into a llama by his former advisor Yzma. Kuzco the llama will then have to change his behavior if he wants to regain his throne and for that he will have to make concessions on his former lifestyle and completely review his priorities!
For this new POP (which is the 13th Funko POP Emperor's New Groove), we find Kuzco as a llama, with his emperor's crown still firmly in place on his head despite the transformation! True to himself, Kuzco adopts a very "noble" attitude but which tends to make him look ridiculous as a llama... Finally, the VHS cover is also perfectly represented with the other characters of the movie including the young Inca Pasha, Kronk the right hand man of Yzma who is a bit stupid and of course the terrifying Yzma herself.
This new POP VHS Covers is number 6, and joins other great Disney classics such as The Lion King, Goofy or even more recently Toy Story!
Franchises related to this news 💖
POP related to this news 🧙‍♂️
🗯 News, deals, tips, coming soon,... Don't miss anything and join the community of Funko POP! fans