Announcement Coming Soon
Published on 30 October 2021 by William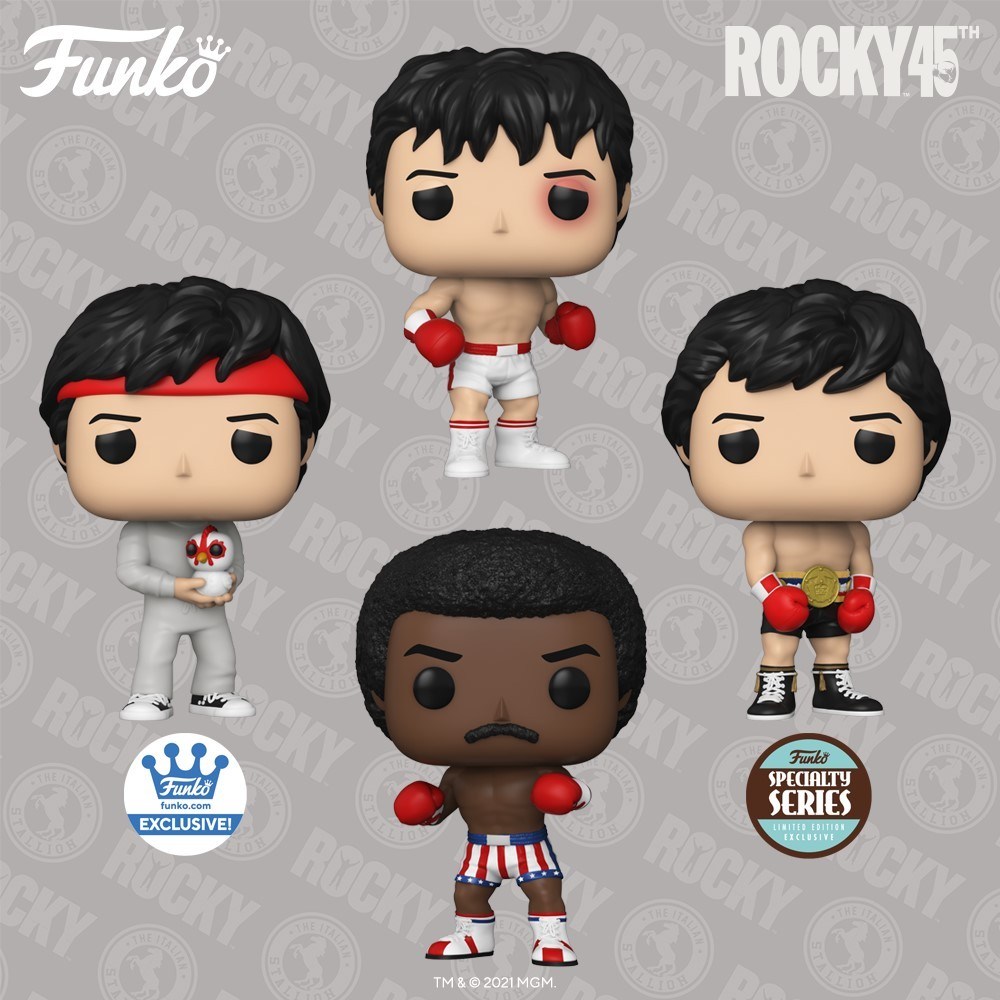 Funko celebrates Rocky Balboa's 45 years
The character, the soundtrack, the lines,... the whole movie marked a whole generation propelling the very closed world of boxing (and boxers) in theaters: Rocky.
Written and performed by Sylvester Stallone, Rocky was released in 1976. A tribute to the American dream, Rocky follows the adventures of a failed boxer who survives in his suburb of Philadelphia, when he is offered the match of his life by facing the world heavyweight champion Apollo Creed... The film traces the preparation for this fight of the century (loosely based on that of Muhammad Ali against Chuck Wepner) where we discover that Rocky will have to face his own demons more than his opponent.
It is one of the most seen movies of all time, which has since had seven sequels and whose soundtrack "Gonna Fly Now" by Bill Conti is just as mythical!
Funko already offered 4 POP figures featuring Rocky's characters, but these last ones were released in 2013 and have been particularly hard to find since then... Fans will be able to rush on these new POP figures...
For this announcement, Funko has unveiled 4 POPs, three of which are the effigy of Rocky Balboa, under the features of Sylvester Stallone. We discover Rocky in his training suit holding a chicken after the famous "chicken run" where Rocky must manage to capture the chicken; the POP of Rocky proudly wearing the belt of world champion; the one of Rocky with a beautiful black eye; and finally the POP of his very first weight opponent Apollo Creed with his curly mustache and his shorts in the colors of the USA.
Franchises related to this news 💖
POP related to this news 🧙‍♂️