Announcement Coming Soon Event
Published on 02 September 2021 by Juliette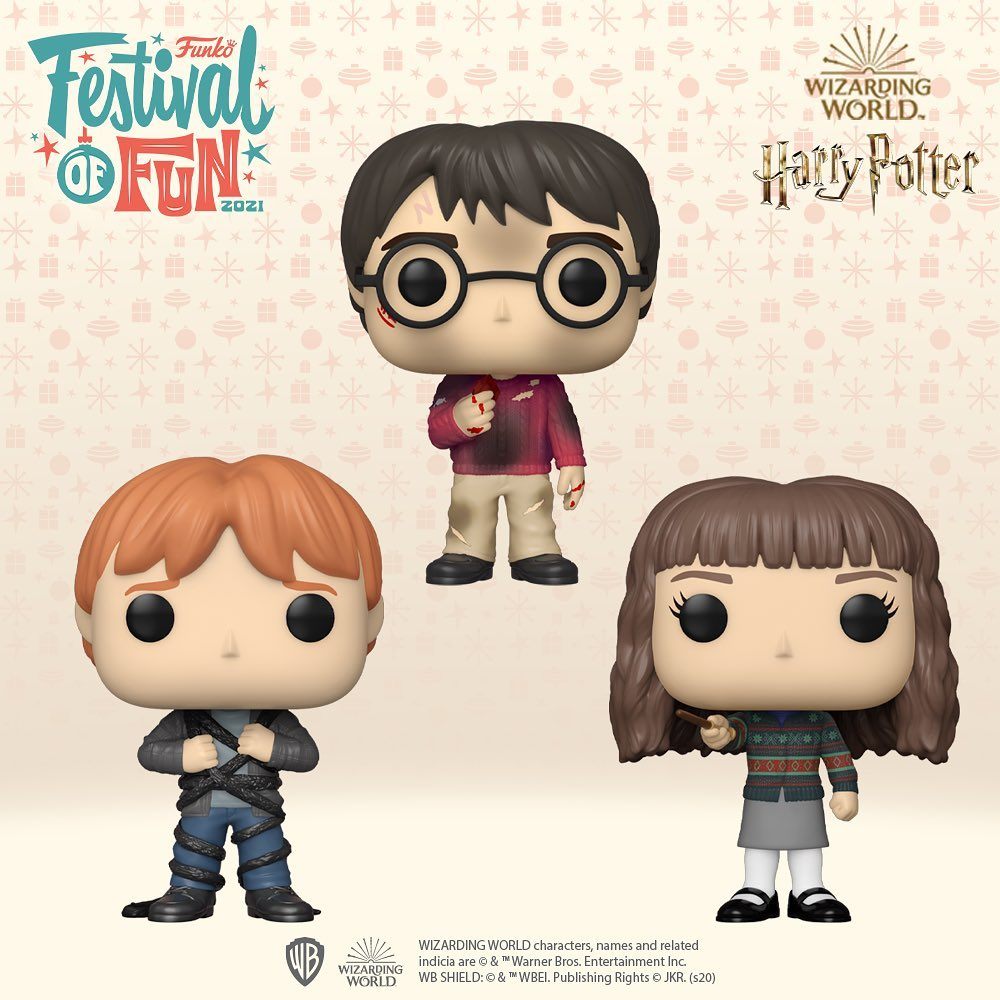 Funko celebrates Harry Potter's 20th Anniversary
It's already been 20 years since we discovered Harry Potter and the Sorcerer's Stone, the first movie based on JK Rowling's novels, which was to become a huge worldwide success by propelling us into a universe filled with magic. To celebrate this anniversary, Funko has just released (for our greatest pleasure) new POPs from the first movie.
Among the announcements, we discover three exceptional POPs: Dumbledore's POP Town with Hogwarts and Harry Potter's Movie Moment POP with the letters flying away and finally a Deluxe POP of Harry Potter pushing his wagon before boarding to Hogwarts.
The three POP figures revealed are more classic but they bring us a touch of nostalgia since they are dedicated to the three main characters: Harry, Hermione and Ron! We discover the characters in outfits and postures reminding some scenes of the first movie: Harry injured with his clothes torn, Hermione casting a spell and Ron surrounded by brambles.
If these new Harry Potter POP figures are going to please the fans, the announcement lets us think that there will be others, something to really enjoy!
Franchises related to this news 💖
POP related to this news 🧙‍♂️