Announcement Coming Soon Event
Published on 19 February 2022 by Juliette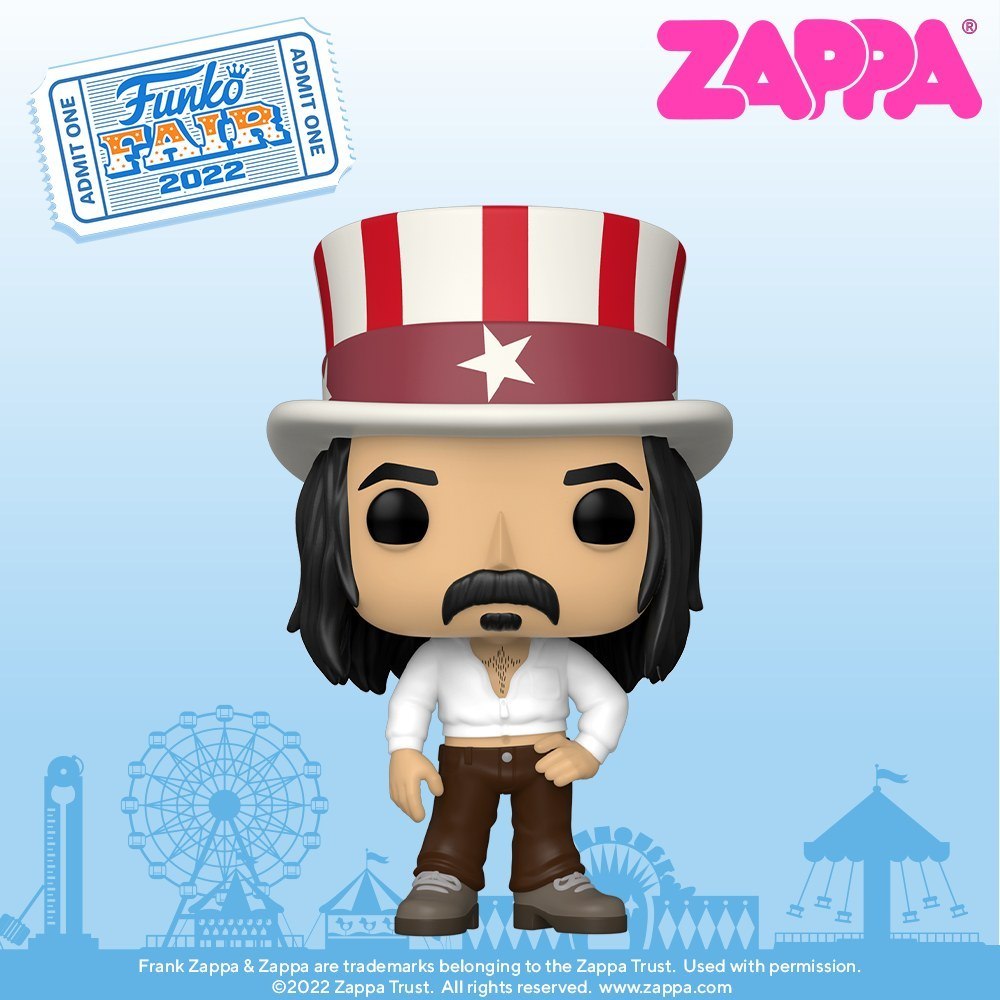 Frank Zappa lands in POP
The American singer, guitarist and composer is a true legend and fans will be able to collect him since Funko has just unveiled a POP figure of Frank Zappa. The man with a 30 year career, 50 albums and successes in various styles ranging from electronic to rock and jazz is rewarded with a POP figure.
For this POP figurine of Zappa, the artist is represented wearing a hat of Uncle Sam in the colors of the United States with its red and white stripes and its stars. Frank Zappa is also wearing an open white shirt (showing his hairy chest) and brown pants. The details on the face of the figurine leave no doubt that Zappa is perfectly recognizable with his long brown hair, his thick mustache and his goatee! It is inspired by a portrait where Zappa was simply posing, and perfectly illustrates his posthumous album "Frank Zappa For President" released in 2016.
The artist's career was not limited to music as Zappa also directed films, produced music videos, designed album covers, etc. He's a fabulous jack-of-all-trades and it's a nice tribute to him from Funko with this Frank Zappa POP figure.
Franchises related to this news 💖
POP related to this news 🧙‍♂️