Announcement Coming Soon
Published on 16 August 2021 by Juliette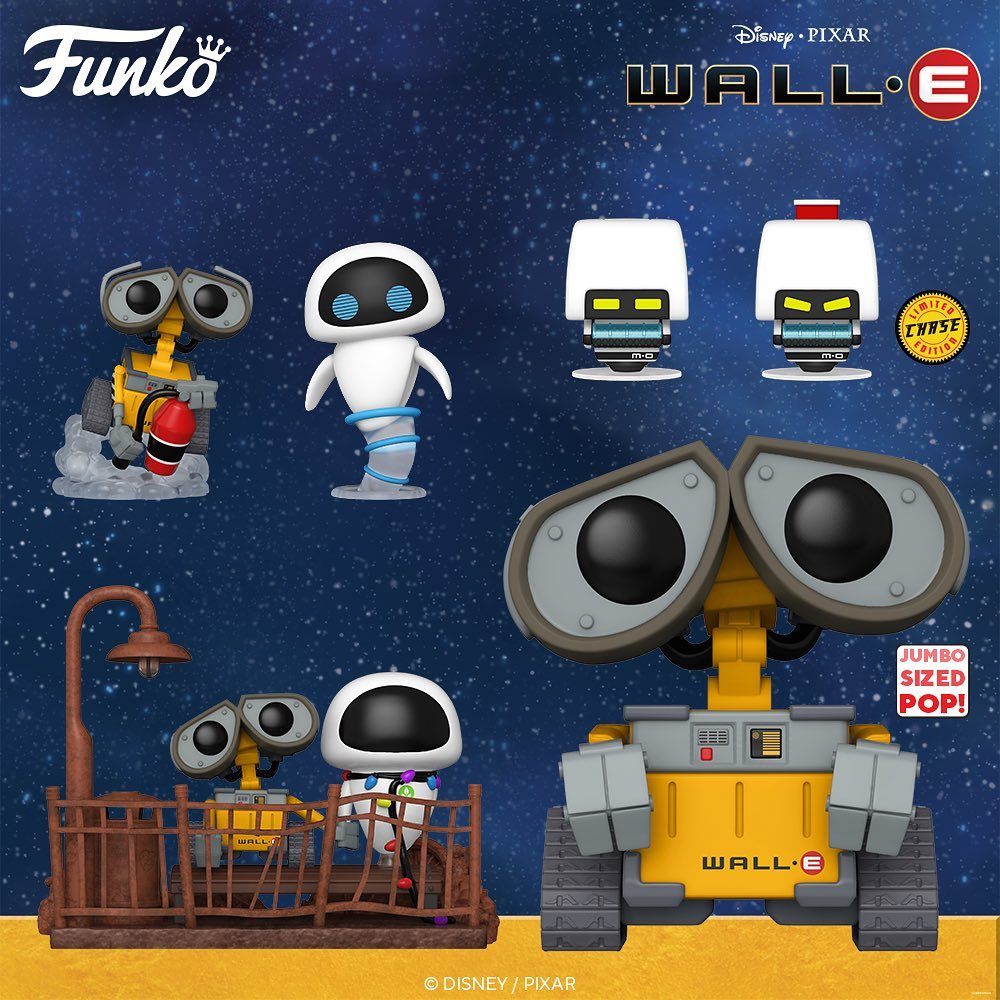 Flood of Wall-E POP
The characters from Wall-E (released in 2008) are coming in POP with no less than 7 new figures. We find of course the little robot Wall-E, but not only since Funko has also unveiled POP of Eve and the little cleaning robot M-O.
The story of Wall-E takes place on Earth in 2805 after the men have taken refuge in Space the time to "clean" the Earth of all its waste. This mission is entrusted to robots called "WALL-E" (for Waste Allocation Load Lifter: Earth-Class) and they are the only ones to remain on the blue planet... Nevertheless, all the robots break down except for one, which continuously continues its mission every day.
His solitude is shattered by the arrival of Eve, sent by the men to detect if the vegetation has recovered and if the Earth is habitable again. The two robots become friends and embark on an incredible adventure to allow humans to return to populate their planet.
This announcement is a real surge of Wall-E POP figures. There are 5 POPs of Wall-E recalling parts of the movie (when Wall-E uses the fire extinguisher, when he recharges himself or when he holds a hubcap), a POP of Eve, a POP of M-O (also available in Chase version) and finally a duo pack of Wall-E and Eve as well as a Movie Moment POP of the robot couple!
Franchises related to this news 💖
POP related to this news 🧙‍♂️