Announcement Coming Soon
Published on 01 September 2021 by Ugo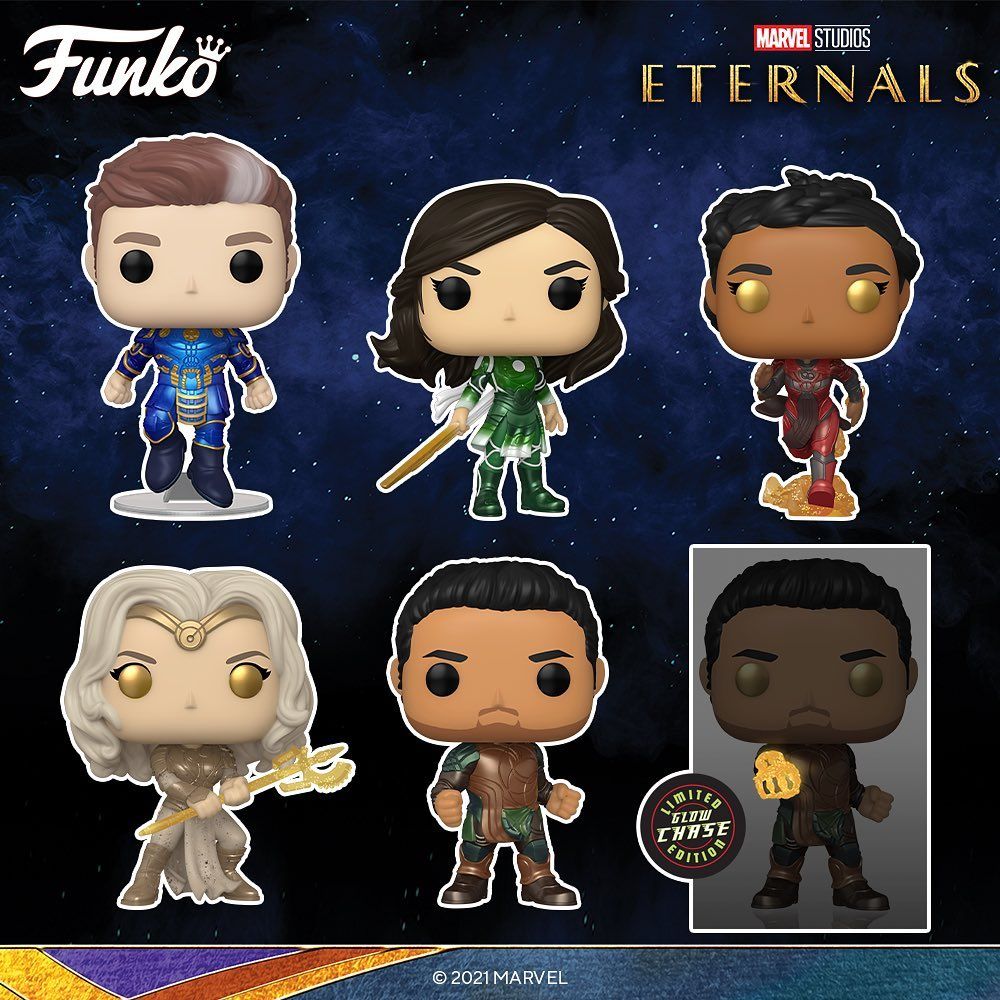 Flood of POP from Marvel's Eternals
This is one of the most anticipated movies of 2021, taken from the MCU and more specifically from Phase IV and Funko has just unveiled the first POPs of the Eternals characters. The brand seems to be betting on a huge success of the movie, as the announcement unveiled 20 figures in total with a wide panorama of the main characters (but also the villains!).
The Eternals are an ancient alien race that has lived hidden on Earth for millennia. Recent events with Thanos wiping out half the planet before the Avengers managed to turn back time have triggered a threat to Earth forcing the Eternals to intervene against the Deviants who are ready to destroy the planet in seven days...
The film promises an epic battle between the Eternals and the Deviants, with Earth as the ring. The Deviants, led by Kro and Arishem, seem determined to take their revenge on the Eternals...
Funko has now unveiled the main characters with their POP figures. We can find Ikaris, Sersi, Thena, Gilgamesh (who has a POP Chase in GITD), Kingo, Sprite, Druig, Makkari, Ajak, Phastos or Dane Whitman. The deviants Kro and Arishem also have several POPs (including a Supersized for Arishem).
Looking at the cast (Angelina Jolie, Salma Hayek, Gemma Chan, Richard Madden or Kit Harington), and the last trailer, we are more than impatient to finally discover this movie which
seems to bring a new atmosphere to the MCU. With 20 POPs of the Eternals, fans can already stock their shelves to wait!
Franchises related to this news 💖
POP related to this news 🧙‍♂️