Announcement Coming Soon
Published on 21 September 2021 by Juliette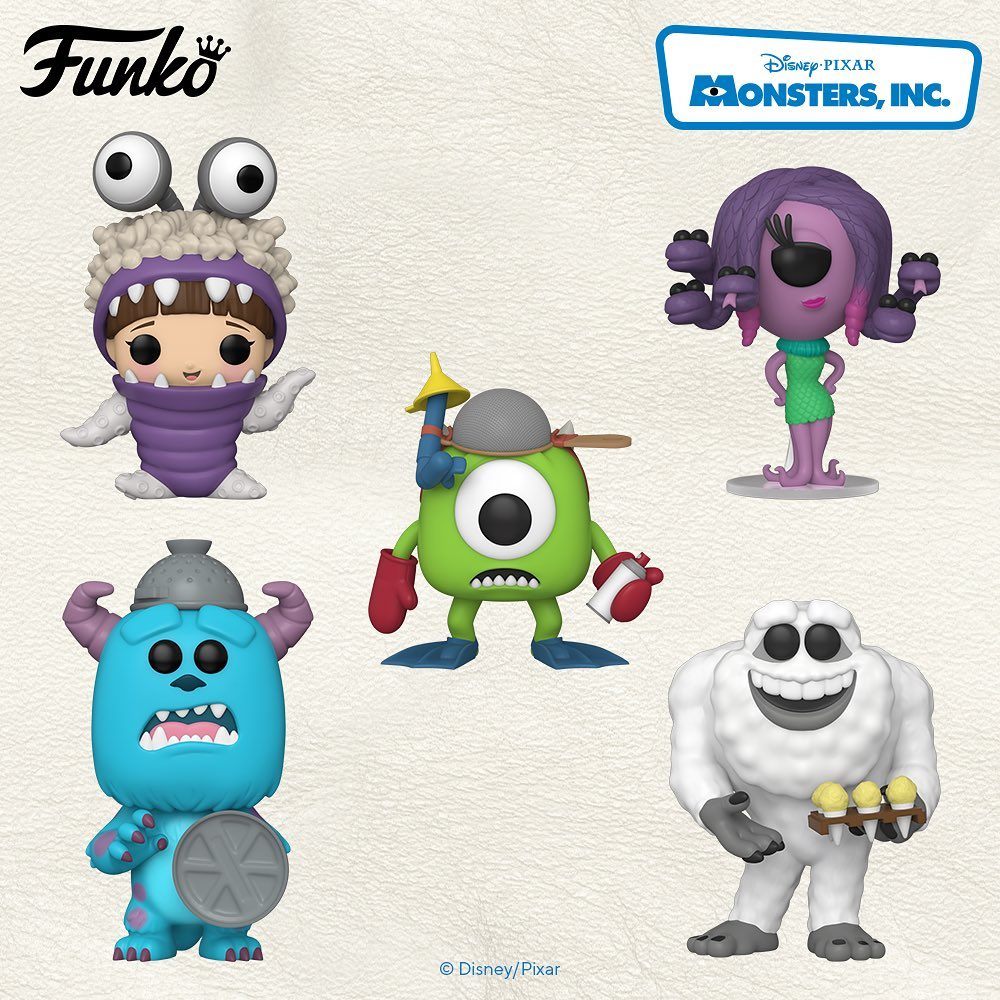 Flood of new Monsters Inc's POP
Funko celebrates the 20th anniversary of the release of Monsters, Inc by unveiling 8 new POP figures featuring the characters from the movie. For this anniversary, we find of course our favorite monsters Sulley and Mike, but also new characters that did not yet have POP!
Released in 2001, the animated film was the 4th film produced by Pixar Studios and contributed enormously to the success of CGI films by creating a unique universe. The story takes place in Monstropolis, a city whose energy system is powered by the cries of children. The monsters' mission is to scare them to produce the daily energy needed to power the city! Among these monsters, Sulley and Mike have talent for scaring children like no one, until one day they become friends with a little girl named Boo...
As Disney has just launched the Monsters At Work series, this new announcement comes at the right time for Pixar fans and the adorable monsters of the Monsters Inc. universe! In total, there are 8 new POP figures that we discover including the new characters: Celia who is the hostess and Yeti who holds her ice cream cones available in "classic" version but also "scented" !
Of course the main characters of the animated film have not been forgotten by Funko which offers a new POP of the little Boo, two POPs of Sulley (including a Flocked version), a POP of Mike who, frightened by Boo, hides behind a lid and finally a sublime figurine where Sulley holds Boo in his hand.
Franchises related to this news 💖
POP related to this news 🧙‍♂️